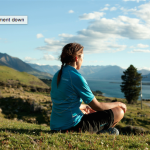 Discover inner-peace and learn to re-balance your mind, body and soul as Paul Joseph, co-founder of Health and Fitness Travel, the leadings specialists in healthy holidays worldwide, shares 3 of the best meditation retreats around the world. From a secluded wellness retreat in exotic India, to the idyllic Thai island of Phuket, and the mountains of New Zealand, enhance your quality of life and spiritual well-being away from the distractions of everyday life.
Thailand: Thanyapura Mindfulness Retreat
With m
odern life often leaving us stressed and sleep deprived, take the time to relax and improve your mental clarity on a mindfulness retreat at Thanyapura in Thailand. On the culturally rich and idyllic island of Phuket, focus on your well-being with private one-on-one mind training sessions and share your spiritual journey during daily group classes. Complement your relaxation with a private yoga session, or visit the luxury spa for an aromatherapy or Thai massage, to enhance your well-being through an improved peace of mind. In between classes, enjoy complimentary access to Thanyapura's world-class sports facilities, from the tennis courts to the Olympic sized pool.
India: Shreyas Silent Retreat
Set within 25 acres of lush vegetation, on the outskirts of Bangalore, is an award-winning sanctuary of peace and tranquillity. Begin your spiritual journey with a wellness consultation that will help tailor your meditation break to your exact needs. Relax in silence and regenerate with the ancient pranayama yoga discipline, free your mind with a trataka candle meditation session and reduce tension with a yoga nidra that brings you into a sleep like state of relaxation. Take part in complimentary chanting, walking and sound meditation classes, before feeling instantly rejuvenated with a range of specialist massages at the luxury spa, from Swedish to Thai and Balinese to Abhyanga.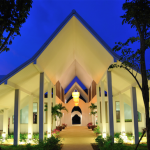 New Zealand: Aro Ha Wellness Retreat
Enrich your well-being in the Southern Alps of New Zealand for world heritage surroundings that offer a stunning backdrop for meditation. Encompassing all aspects of fitness, nutrition, and a healthy mind; combine healing meditations sessions with Vinyasa Flow yoga classes at this eco-friendly wellness retreat. In between four daily therapeutic massages at the luxury spa, build your fitness with TRX strength training classes and explore your breath-taking surroundings with sub-alpine hikes and kayaking excursions. With all experiences shared in a group, your mindful experiences will not only remain after you leave but life long friends will be made too.
For advice, guidance and booking visit www.healthandfitnesstravel.com/meditation-retreats  or call 0203 397 8891
About Paul Joseph:
Paul Josep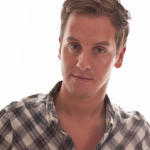 h is co-founder of Health and Fitness Travel, the leading experts in tailor-made healthy holidays worldwide. He searches for the rare and hidden gems around the world and puts together exclusive and trend-setting holidays for those who would like to improve or maintain their health and fitness whilst on holiday. As well as a love of all things travel, Paul's other love is exercise, cycling and yoga. Paul also contributes to the travel pages of various high-profile newspapers and magazines where he offers his expert advice on wellness holidays.
About Health and Fitness Travel:
Health and Fitness Travel is a global luxury wellness travel company that originated in the UK in 2010 and is committed to providing healthy holidays that enhance and change lives. Created by Paul Joseph and Adam Heathcote as a result of their passion for health and fitness travel and offering bespoke holidays to improve people's well-being to lead happier and healthier lives.
Health and Fitness Travel offers clients a tailor-made seamless service with the very best health and fitness holidays, handpicked by its expert team, together with exclusive and added value packages with the best deals. As leading specialists, Health and Fitness Travel has also created their own collection of trademark healthy holidays in various destinations which include Fusion Fitness™ BodyBreaks™ and Discover Recover™, offering clients the best value and holiday experience. For more information visit: www.healthandfitnesstravel.com.