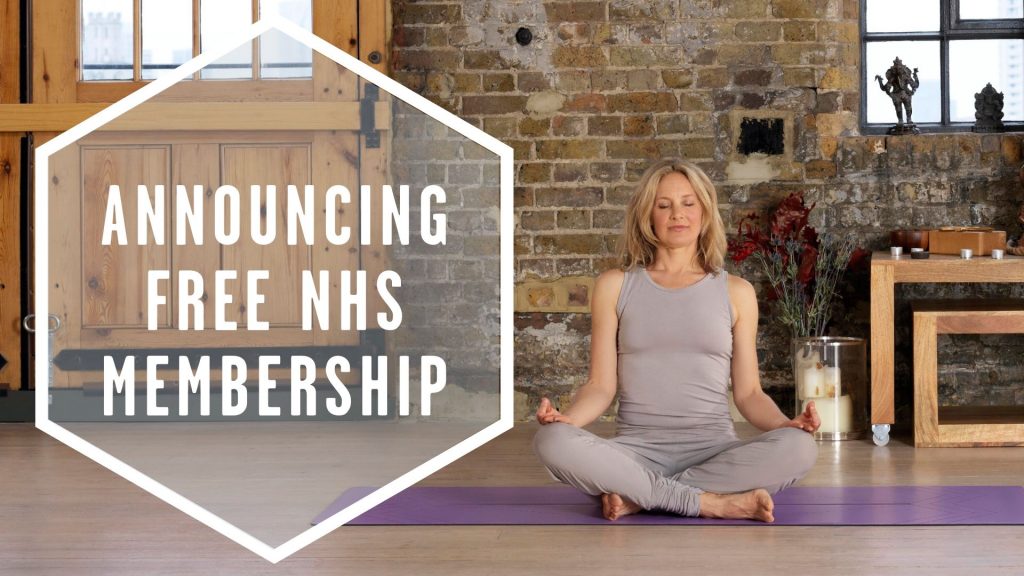 Movement for Modern Life has been committed to helping your home yoga practice for nearly seven years now. I founded Movement for Modern life because I became frustrated that I couldn't attend classes by world-class teachers when I moved to the English countryside. I remembered the decade when, as a lawyer, the only thing that saw me through the stress of daily life was my evening yoga practice. Charging across town to get to class, (which I'd often miss because I had to work late) I would arrive more stressed than I'd been all day at work. I want to help those who are now helping us all with our free NHS membership.
My mission is to make the amazing wisdom of the very best teachers who I've had the fortune of practicing with accessible to everyone.
Moving from Gratitude
In these really challenging times, in these times in which we are all staying at home to help save each other, I just feel immensely grateful to those who are continuing to work, and risking their own lives in order to heal us.
At this time when I am very fortunate that this little, family-run yoga venture can survive amidst the turbulence, and so many can't, I'd love to do my bit by giving a FREE 10-WEEK MFML Membership to NHS workers.
A Healing Practice
After a terrible car crash, which left me immobile for months, and then my husband leaving me out of the blue, I realised that yoga isn't only a practice for mobile, fit, healthy bodies, but it's a healing practice of the mind. It's a breathing practice which has the power to deeply transform and to heal. It was these practices: the healing, the transformative practices, which I really was dedicated to sharing.
Accessing your FREE NHS membership?
Just contact support@movementformodernlife.com with a photo of your NHS card and you'll find out how to start your free 10-week membership.
We have a brand new course out Time to Breathe especially for those who are working through these tough times, and just need to take 10 minutes in the day to breathe into a feeling of calm and focus.
With love,