We don't know about you, but we LOVE discovering tips to stay motivated for renewal.  Here's a few you may not have heard together with a recipe for a magical elixir!
Over the past few years detoxing has had a lot of mixed media. It helps to increase energy levels, raise your self-esteem and genuinely make you feel like a much healthier and stronger version of yourself. As with everything in life, detox can have its dark side. It can also be restrictive, boring and sometimes too extreme and depleting, not to mention anti-social.
Why Cleanse?
The body constantly detoxifies itself naturally, but when this mechanism is overloaded, the process becomes less efficient which may lead to allergies, PMS, indigestion, headaches or skin related issues. That's why it's good practice to do some type of detoxification several times a year and there is no better time for a detox than at the start of the year! After the festive period we all feel a little heavy, sluggish and somehow exhausted despite spending two weeks eating, drinking and sitting either at the table or on the sofa. Perhaps we let our exercise programme slide, spent hours in stuffy buildings, or had to battle nasty colds. Undertaking a detox now can have an enormous impact on the year ahead. It will nourish and bring your body back to health so that you can enjoy your life to its fullest.
Building A Personalised Programme
Because every person is unique, you need to find the right detox programme. It could be anything from a day to a month. Whilst preparing for your cleanse it is extremely beneficial to set intentions of what you want to achieve and what you feel no longer serves you both emotionally and physically. If weight loss is your main motivation and you jump into the latest diet being used by Hollywood stars, your programme is likely to backfire. Replacing old dietary habits and food choices with new ones will be a much healthier and long-lasting option. But it's not just what you take out of your diet that counts, it's also what you put in! You need to make sure you design a diet of whole foods with plenty of variety and colours. Your plate should look like a rainbow.
The Digital Detox
Cleansing the mind of negative thought patterns is essential to detoxification. It seems that we've detoured from cleansing the mind and are just focusing on cleansing the body. How can we expect detox to work if we are focusing on just one part of who we are? Have you thought about all the toxins you are allowing to enter your mind from TV, internet, games, Facebook, texting and emails? Social media seems to promote narcissism, smartphones could be causing insomnia, and screens seem to be making us less emphatic. What if you were to get off the grid for just one day and set boundaries with your technology? Digital detox is as important as the dietary one!
3 Easy Ways To Get Started
The greatest journeys start with a single step.  Here are 3 ways to start small and build it from there:
1) Put your phone on airplane mode an hour before going to bed
2) Turn your emails off around 8pm and don't turn them on until you get to the work the next day
3) Spike up you digestion by drinking a beverage with lemon first thing in the morning, at least 30 min before breakfast. This will stimulate digestion and elimination. You can either drink a glass of warm water with ¼ to ½ of fresh lemon juice or prepare this:
Magical Elixir
Juice of ½ lemon or lime
1 tbsp apple cider vinegar
1 tsp honey
Pinch cayenne
Small cup of warm water
Stir together, sip slowly then step out into the day!
Becoming more conscious of the habitual patterns that deplete your energy and build toxins in you body and mind will add new depth to the detoxification process and make it more successful.
---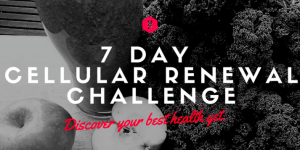 ---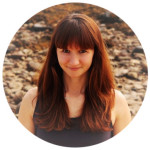 This post was written by Daria Wall, who began her yoga journey in 2008. She quickly became interested in Forrest Yoga and travelled across the world to train with Ana Forrest and completed the Forrest Yoga Foundation Teacher Training in Hong Kong. Her curiosity and fascination with anatomy and biomechanics of the human body sent her to Thailand where she begun her journey with an international yoga teacher, author, acupuncturist and health & wellness specialist, Tiffany Cruikshank, with whom she is completing the 500 hour certification. Daria is trained in full body massage, myofascial release, Thai massage and Chinese medicine. She completed the Professional Thai Massage 150 Hour training at the Thai Massage School of Chiang Mai, Thailand. She is also a certified Open Water Diver and runs a company called DP Wellbeing that delivers fitness, yoga, massage and nutrition guidance, classes, workshops and treatments across Dundee and Broughty Ferry in Scotland.
---