Movement for Modern Life founder Kat Farrants' weekly column The Movement Mission, where she shares her thoughts, tips and tools for living a bigger, brighter life, moving and living more. Don't forget to tune in to our weekly facebook live chat with Kat every Friday at 1pm for more!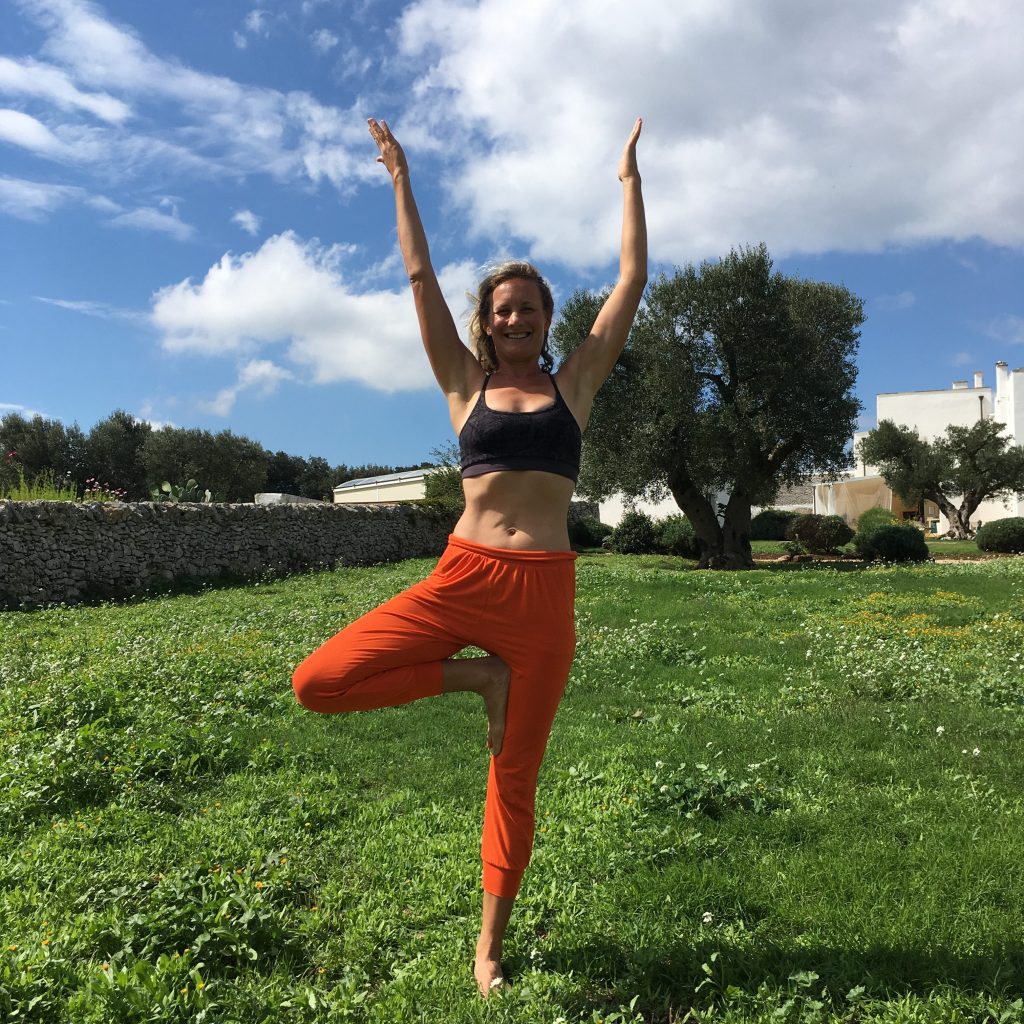 Over the next 7 weeks, I'm going to explore the Chakras with you guys. If you're like me, and quite down to earth, not very hippie, the mention of Chakras may bring shudders down your spine.
Hold that thought. Remember, that like umbrellas, minds only work when they're open.
I think about Chakras as a useful archetype to think about different physical, emotional and spiritual states and ways of being. And it's funny – when you think of these emotional states, quite often they just seem to equate to a place in the body. Maybe there is just something in these Chakras. Whether you already know about Chakras, or the 'subtle body' already, or whether you're a little bit skeptical, I ask you to just suspend your skepticism for a short while, or for the next 7 weeks, and see what interesting and perhaps useful things might crop up through exploring Chakras alongside Lucy McCarthy and her brand new Chakras Series.
Lucy's Chakra Series
We start with the first Chakra, the Root Chakra – located at the base of the spine, this Chakra is associated with 'grounding', which is a yogic way of using the phrase, getting 'down to earth'. When we're 'grounded', we feel centered, we know our parameters, we don't get 'carried away', we 'root ourselves' to what we are, and what we hold dear.
Take Note Of The Metaphors
Notice that there's something to be said for 'taking root', for 'grounding down', having a firm sense of place, of belonging in the world. Because when we're properly grounded, when the root chakra is activated, we know our place in the earth and we can't be swayed by the fashions, by trends, by the tides of life. It's important to feel 'grounded' in the world as we can act from a place of integrity and know where we stand on things for when decisions need to be made in life, and for knowing our true calling, or our 'dharma' needs to be rooted.
So this week, perhaps start our new Chakras challenge with the down to earth, but open mind, and as you practice and you also practice your yoga off the mat and in everyday life, you can see how important it is to be firmly rooted. You may want to focus your practices and intentions on doing things that help you to ground down into the nuts and bolts of life.
With love
Kat and Team MFML
Xxx
Watch Kat's weekly Facebook Live video below for more thoughts, and don't forget to tune in this Friday at 1pm on the MFML facebook page for the next installment!