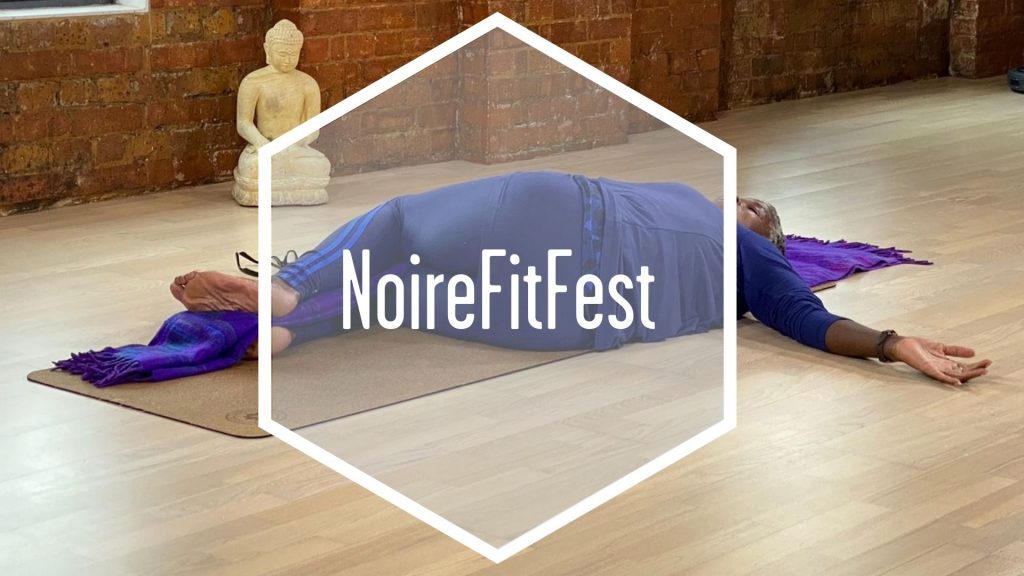 Read about how yoga teacher Donna Noble was inspired to launch NoireFitFest to celebrate black fitness professionals.
Why is there a need for NoireFitFest?
Way before lockdown, Yoga Teacher Donna Noble and Personal Trainer and nutritionist Lorraine Russel launched a crowdfunder for a festival: a black fitness festival. And NoireFitFest was born. Not only was this before lockdown, but it was before the events of the summer had brought the issues of diversity, inclusion and representation into clear focus within mainstream media. A recent report from Sport England underlines that adults from black backgrounds were amongst the least active groups in the UK. This is not down to a lack of interest nor is it due to a lack of understanding of the benefits of exercise and movement. Might it lie, then in not having a space in which to feel safe? Or a feeling that what is perceived as a 'fit' body does not look like the body you are in?
What is NoireFitFest?
NoireFitFest is a FREE to attend online day-long event on 19 September. It's for both fitness enthusiasts and complete fitness novices. There will be a range of classes taught by Black fitness professionals. There are also panel discussions that focus on the general health and wellbeing of the larger Black community. We're excited that Yvonne O'Garro, one of MFML's teachers will be teaching at the festival. She is sharing one of the practices that she's filmed for MFML.
Yvonne O'Garro's restorative yoga class
Yvonne says: "I will be teaching a 30 min Restorative, my passion in life, as it's so very good for our nervous system. Restorative Yoga allows us to slow down and pause, allowing the body to shift from "fight or flight" into relaxation response.
I will actually be sharing a version of my 2 blanket Restorative Yoga class which will be available on MFML. I love the 2 blanket class as it shows us that we can practice anywhere. If you're away from home, you can still ground and relax with Restorative with 2 blankets or 2 bath towels.
An important fact for Restorative Yoga – NO previous experience is necessary, it's for everyone!
I'm proud to be part of the NoireFit Fest as it's important that wellness is inclusive. I think the industry is finally making a concerted effort to do. But let's remember that Donna and Lorraine were organising this event pre the Black Lives Matter protests to encourage Black people to take part in fitness as stats show that numbers were low compared to other races. I also think it's great that they will showcase talented Black fitness and Wellness professionals."
What's the vision for NoireFitFest?
Donna and Lorraine's plans are visionary. They are making a space where black fitness instructors find a home. Donna says: "Through Noire Fitfest, we hope that the Black community will be able to access the health benefits of fitness. Having access to fitness is a fundamental entitlement of health. This leads to a healthier and happier community for everyone." Donna wanted to create a platform to increase representation and visibility of black fitness professionals.
Donna adds: "Often there is only a token black influencer invited to take part. I was inspired to create NoireFitFest after I found myself in a room full of black women and black fitness professionals. That was a first for me,' she says. "There was so much sharing and empowerment. Everyone was seen and acknowledged and able to share their experience, whether it was from a personal or professional perspective."