Sunday 24th October 2021 | 2pm – 5pm (BST)
Support yourself and others through the menopause
We are delighted to host a live online 3 hour charity workshop with specialist menopause doctor Dr Claire Phipps and Petra Coveney – the founder of Menopause Yoga, as part of International Menopause Month 2021.
This workshop will bring together western medicine and eastern wellbeing as we look at some of the common menopause symptoms and ways to help you, and your loved ones, manage these holistically.
Movement for Modern Life will be donating 50% of funds raised to The Menopause Charity.
Your Sunday afternoon starts with a brief welcome from The Menopause Charity trustee Dr Radhika Vohra, who will explain its aims and how the funds raised will help other women through education, research and awareness raising campaigns.
After the welcome, Dr Claire Phipps, will explain the hormonal causes of menopause symptoms, the long-term health risks associated with low oestrogen, give an overview of Hormone Replacement Therapy (HRT), and host a Q&A session. (Please note, Dr Phipps can only answer general questions at this public event)
In the second half of the workshop, we will get moving! Petra Coveney will take us through a menopause yoga class. Petra will explain the intersection between our modern stressful lifestyles, our hormones, and the benefits of a regular yoga asana, breathing and mindful meditation practice. She will guide you through some of her cooling, calming and reenergising yoga techniques.
Your workshop will conclude with a Closing Women's Circle and a pledge to pass on to another woman at least one fact, or helpful tip, from the workshop.
According to Petra, "there are still a lot of myths about the menopause that can cause fear and misunderstanding. I hope that women attending this workshop will learn and share some of the facts and helpful tips that could help a friend, family member or work colleague manage her symptoms with more confidence, and even view the menopause as an opportunity to change any aspects of her life that are no longer supporting her health and wellbeing. If all of us shared just one fact with one friend, it would cascade this knowledge to so many more. In this way, we can all be part of the menopause movement for change."
Schedule
2pm | Welcome from Petra and talk from The Menopause Charity
2.30pm | Talk and Q&A with Dr Claire Phipps about the menopause
3.45pm | Menopause Yoga with Petra
4.45pm | Closing circle
This workshop is suitable for all levels and for all people of any age, not just those going through the menopause! Whilst the information and techniques shared will be geared towards those experiencing menopause or perimenopause, we want to educate everyone about this transition so they can support friends and family members.
If you feel called to do so, please feel free to share what you have learnt with loved ones and on your social media using the following: #MenopausePassItOn #MenopauyseYoga #MovementForMenopause
---
Petra Coveney is a senior yoga teacher and the founder of Menopause Yoga, the world's first specialist yoga practice designed to support women on their Menopause journey. Founded in 2013, Menopause Yoga unites the latest western medical science with eastern wellbeing, and is grounded in many years of research and work with menopausal women.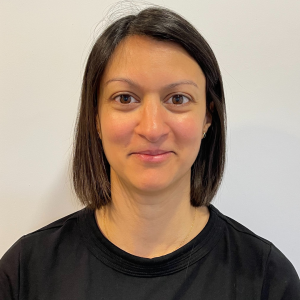 Dr Claire Phipps (MRCGP MBBS B.Sc. Honours) is aGP with special interest in menopause. She works as a GP in North London and has completed the British Menopause course, along with the International Menopause course and the Confidence in Menopause course run by Fourteenfish.
---
Can't make it live?
We will be offering a on-demand playback of the workshop for 7 days afterwards, so you don't have to miss out!
Cost
Places on this workshop are offered on a sliding scale payment system which works on the idea of reciprocity and mutual support. With this workshop, we will offer you support and guidance in your practice. In exchange, you are invited to give an offering from the options below which reflects your current financial capabilty.
A suggested payment is £50, but please know that this is only a suggestion. If you are experiencing financial hardship, you are welcome to attend this workshop for either £40 or £25.
Don't forget, will be donating 50% of all funds raised to The Menopause Charity.
---
BOOKINGS ARE NOW CLOSED
---
Questions
If you have any questions about this online workshop with Petra, drop us a message on support@movementformodernlife.com
---
Terms & Conditions
Practising safely
The live online workshops are for your education and your enjoyment only. You are participating in the live classes at your own risk. You are encouraged to to take breaks when needed and/or when in doubt, don't do sequences that you are even a little concerned about. If you have any health condition, please seek medical advice before taking any form of exercise. If you have any concerns, please let us know before the workshop starts.
If you feel unwell in any way or if you experience any discomfort during class, please stop the class and consult your health practitioner immediately. Remember that yoga is mostly a journey off the mat and into life, and it is a journey about taking responsibility for our own actions and cultivating self-knowledge. Only choose exercises which will nurture and support you, and please take responsibility for yourself and your current abilities during your practice. Remember that each day is different, and even if yesterday you were able to perform a movement, that is no indicator that the same exercise is possible today. Please move within your comfortable limits and if you're in any doubt whatsoever, please seek medical advice.
We are not medical practitioners and we do not seek to offer medical advice. Please consult your healthcare practitioner before starting any new exercise. This is particularly important if you have any limiting condition or are, pregnant, nursing, regularly taking medications, or have any existing medical conditions. We do not accept any liability whatsoever for any injury or damage, either during or after this retreat. Your participation in this retreat is entirely voluntary and at your own risk, and you agree to abide by the T&Cs of Movement for Modern Life.
Payment
Your secure payment will reserve your place on this very intimate, special online retreat. No refunds will be made.
Your data
By signing up to the online retreat, you consent to us adding your name and email address to our marketing database. If you do not wish to receive emails from us outside of this retreat, please do let us know and we will be sure to remove you from our database.