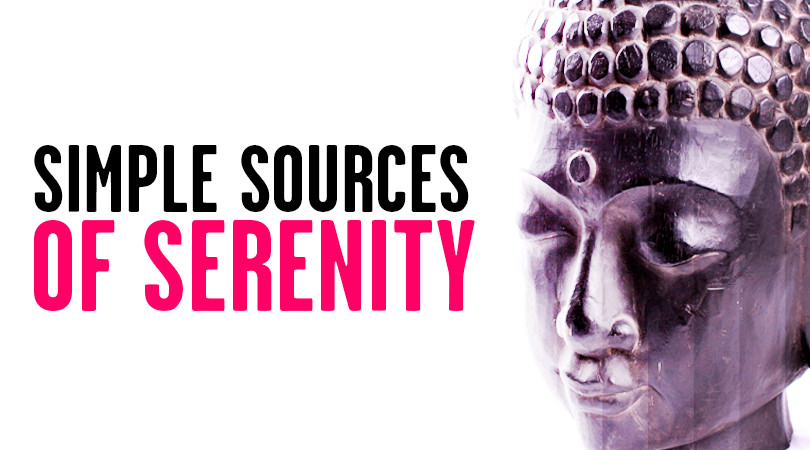 A sense of inner peace might be easy to find when you've escaped on holiday, but how to you find it when you're back in the thick of things?
59% of British people say their life has become more stressful in the past five years and a lot of us have stopped recognising the signs of burnout, accepting them instead as byproducts of our busy, bustling everyday lives. Sleeplessness, frequent low-level illness, irritability and forgetfulness can be a precursor to more serious conditions if we don't start to recognise and heed the warning signs.
We know that regular exercise is a tonic, but it's always nice to have the boffins back up what we know from experience. Research shows that moderate intensity aerobic exercise done 3 times a week for at least 20 minutes can help you to manage your stress levels. Even just 5 minutes can reduce anxiety and yet 1 in 3 adults worldwide aren't physically active enough and around 30% of Britons never exercise at all.
No wonder stress is a modern epidemic!
Yoga and meditation are renowned for their ability to help reduce stress and promote a more serene state of mind, which is one of the reasons Movement for Modern Life exists – we all believe in the healing power of these powerful practices, whether it's in the physical exertion of the body, the calming deepening of the breath or the way meditation can revolutionise the way you see the world. But what else can we do to make sure we're taking good care of ourselves on a day to day basis?
We'd love to know what simple practices you put in place at home to destress and decompress. Do you have a gratitude practice? Do you journal? Tend a garden? Take 2 hour bubble baths? Have a favourite dish or other indulgence? Leave us a message in the comments below, or connect on social media using the hashtag #simpleserenity. We're on Facebook and Twitter, or you could send us a snap that illustrates your favourite serenity trigger on Instagram.
We're hoping for a great response so we'll pull all of your tips together into a bumper list of simple sources of serenity for you all to try.
WIN! RISE UP ROOFTOP YOGA SESSION…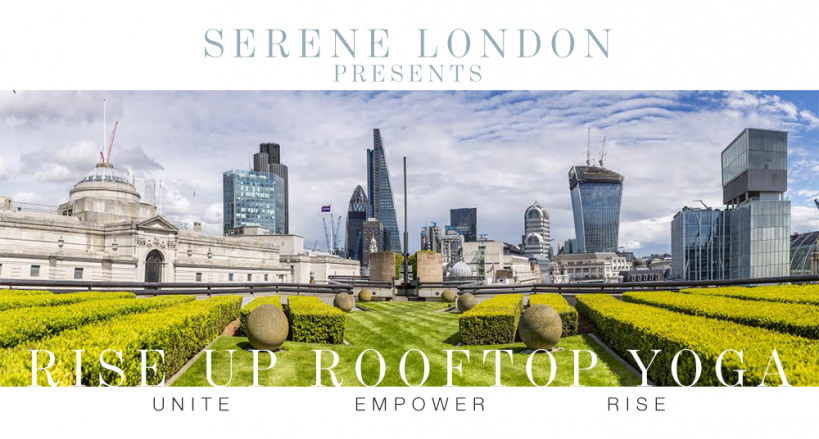 Not only might your recommendation help someone else in need of a little R&R, but you could also win a space at Serene Social's Rise Up Rooftop Yoga session on 11th September with our very own Zephyr Wildman. Get your body moving high above the thronging crowds of London and then enjoy breakfast courtesy of acclaimed restaurant Coq d'Argent. We'll pick our winner from the suggestions posted on 7th September 2014.
This one's only for the ladies though, I'm afraid, as Serene Social is a women only space. Of course, we'd still love to hear from the men in our community so feel free to chip in… you could win the space for a special woman in your life.