Does the idea of valentine's day stir a mild panic in you? Many of us have crushing memories of teenage Valentines, longing for the object of our affection to notice us. Maybe our heart sank as we realised there'd be no card (again). Perhaps we watched jealously, feigning support, while our friends coupled up.
And now we're into spirituality and wellness, we might have turned away from Valentines, mocking 14th February as manufactured money-spinning commercialism.
Is there anything important that a focus on Valentines could bring us?
Could 14th February grow us? Could we increase our capacity to have healthy, nourishing, peaceful relationships – with ourselves and with others?
Here are five powerful questions to ask yourself this valentine's day:
1. Am I stealing my joy?
"Comparison is the thief of joy."
On the yoga mat, we can slip into comparison – we're not as strong or flexible as we were, as they are, as we'd like to be.
Similarly, we can compare our valentine's day – it's not as romantic as in previous years, as our friend's, as we'd like it to be.
Stay with what's here right now. Steal nothing from yourself. If you couldn't compare, would there be a problem?
2. Am I running a script?
"Expectations are pre-meditated resentments."
Picture the scene: I'd just had a heated argument with my wife where I'd complained she hadn't been very supportive earlier in the day. Exasperated, she responded: "Why don't you just give me your script?"
I realised she was absolutely right – I was running a script about how she should be, what she should say, what she should do, and every moment she was off-script, I was blaming her for that.
I realised that the script was the source of all my frustration, all my disappointment. Without my script, there couldn't have been a problem.
3. Am I missing what's here?
With the script placed aside, try this powerful exercise:
In any moment with another person today, name exactly what you see. "Person… Eyes… Table… Coffee mug…" You can't add any interpretation of what things mean or how they should be different.
Mindfully track what's actually there in the scene, free from comparison and your script – and you open up the possibility of tremendous peace and joy.
4. Have I left my mat?
There's a crucial difference between what's yours to take care of and what belongs to the other person.
In simple terms: your words and actions are yours, and their words and actions are theirs. Any time you notice yourself veering into judgements like "They're too ___" or "They should do ___", catch yourself and acknowledge: I've left my mat.
Gently bring yourself back to living your own life.
5. Am I missing the gift of my own advice?
The judgements you spot – like "They should do this" or "They should stop doing that" – are precious.
They are your own wisdom, projected outwards, and their power comes when you recognise they are meant for you.
This valentine's day, if you spot a thought like "They should buy me a thoughtful gift", take your own advice – buy yourself a thoughtful gift. Buy them a thoughtful gift.
If you notice the thought, "I want them to notice me", live your own wisdom – notice yourself. Notice them.
Rather than waiting for others to follow your script, take matters into your own hands and give yourself what you want.
You can regain 100% of your peace and 100% of your power this 14th February – and beyond. Happy Valentine's indeed.
Don't forget to try a heart-opening yoga class to affirm your intentions.  This one includes tips on self massage for added TLC!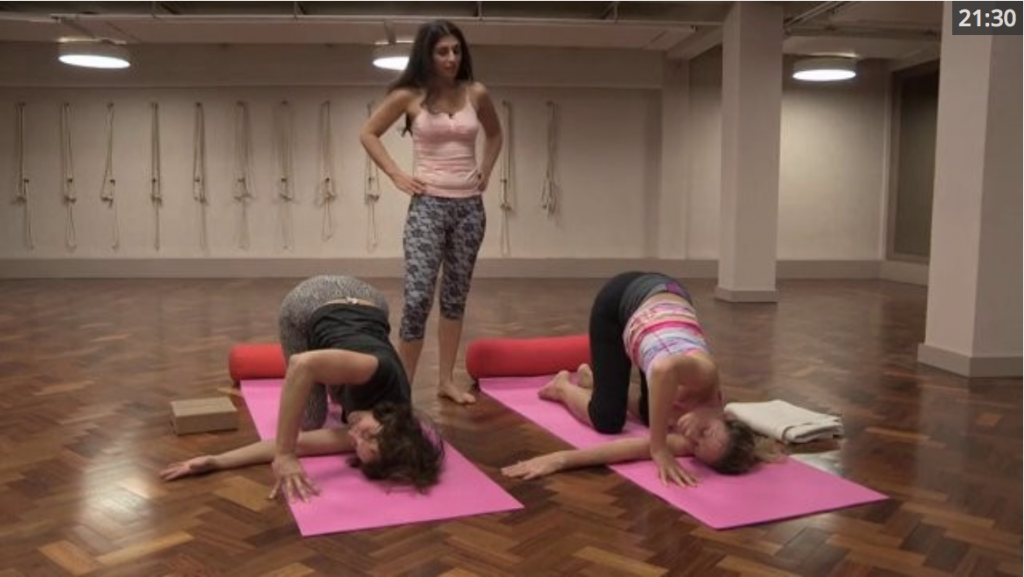 ---
This post was written by Corrina Gordon-Barnes. Corrina is a relationship coach who specialises in the "Should I stay or should I leave?" relationship dilemma. She helps her clients escape limbo and make a clear decision about whether they're with the right match or not. Sign up for her free weekly videos here:!