London's having a fantastic moment: spring is in full swing, there's not a cloud in the sky, and juice bars and fitness studios across the city are getting ready to open their doors for London Health Week.
From April 20th-26th, for the first time ever, all the best health and wellness brands this city has to offer will come together and let you sample their products and classes. We thought this day would never come!
As official partners of the event, we're welcoming all wristband holders to try out Movement For Modern Life for an entire month, FOR FREE. We're also giving you a chance to win a FREE wristband to London Health Week on us!
Besides giving you free access to some of London's top yoga instructors and classes through our website, this wristband will grant you an array of other exciting discounts, free trials, workshops and talks.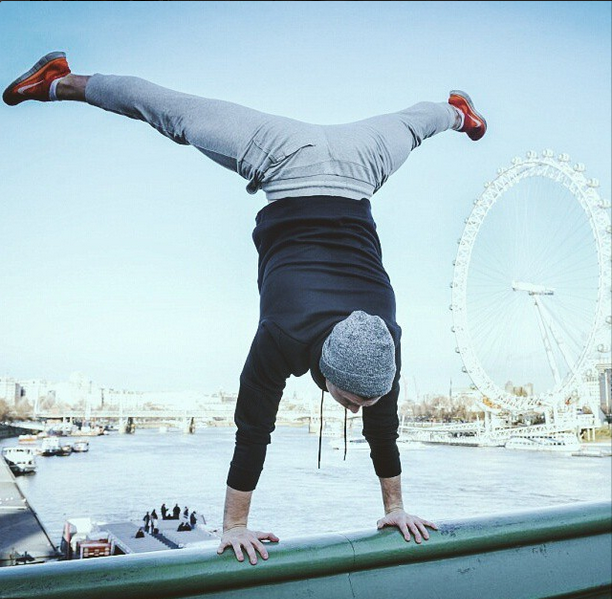 There's so much goodness to choose from, we don't know where to begin. Highlights include sampling cold pressed juices from Raw Press, C Press and other health food cafes with a major discounts. You can burn some calories with a spin class at Edge Cycle, join Marawa's Majorettes for a hula hooping class in Shoreditch, or try British Military Fitness, among other adventurous workouts. We'll certainly take the chance to buy some discounted cosmetics from Raw Skin Food or graphic yoga leggings from Laurie Nouchka, and make some time for a raw lunch at 50% off at Wild Food Cafe in Covent Garden. If anything, it's the perfect occasion to get moving around London.
No more excuses: this is the perfect opportunity for any Londoner to jump start a more active and healthier routine. So, how can you get your hands on a free pass?
We have 5 wristbands to give away for FREE. All you need to do to get one is email erin@movementformodernlife.com and tell us your favourite yoga pose! We will email the winners on Friday with their redeem code.