#MovementForModernLife + #MoveMoreLiveMore.
Totally free for subscribers!
Have you ever stopped to think about what's really going on inside of you? Whether you just turned 60, or you're living life to the fullest at 28, your body is younger than you think. Every single day, your body turns over billions of cells. That means, if you take the right steps, you can feel like an entirely new you in a matter of days!
Movement for Modern Life's 7 Day Cellular Renewal Challenge has been designed as an intelligent and holistic approach to cleansing your body. The programme will let you restore and supercharge your system by following daily expert instruction across nutrition, yoga and mindfulness.
"I believe a detox is not only about getting the bad stuff out, it is about rebuilding your body, your cells and your youth, which requires getting the good stuff in."
Tanya, Founder of Better Raw
Unlike other retreats or detox programmes, we believe you don't need to break the bank to get that renewed feeling. We're not trying to sell you some magic potion, either. We like to call it an "˜online retreat', because it'll give you that post-retreat feeling without needing to hop on a plane. Anyone should be able to discover their best health yet at their own convenience, so that it fits in with everyday modern life. 
That's why we offer our challenges FREE to all our paid subscribers, so that you're only paying for the informative content - the rest is up to you! Non-members will need to sign up (you can start this on your free 14 day trial).
Our tried and tested 7 Day Cellular Renewal retreat combines a detailed week-long raw food plan with delicious recipes from Tanya's Living / Better Raw, with tailored movement and mindfulness practices from MFML teacher Lizzie Reumont, as well as more guest expert advice from Naturopath Merran Lusher. For the seven days of your cleanse, you will receive one email per day with your daily recipes and movement practices. You will be given two days prior to the start of the cleanse to prepare. On the first day you sign up you will receive an email about the power of intention setting and on the day before the start of the renewal, you'll receive your shopping list. Keep reading to learn more about the challenge and how to set yourself up for success. Sign yourself up now or share the challenge with a friend!
"This is not about just about losing weight. This is about really allowing the body to renew on a deeper level. Our unique programme allows you to truly detox, heal and repair. End result? You'll be the best version of yourself both inside and out."
Kat Farrants, Founder of Movement for Modern Life
---
HOW DOES IT WORK?
It's simple: we send everything you need for the retreat straight to your inbox. That includes your daily raw food recipes, meditation, yoga practice and wellness inspiration. It also includes guidance for getting clear on your intentions for the week, detox-supporting supplements and shopping lists. This is one all-inclusive retreat.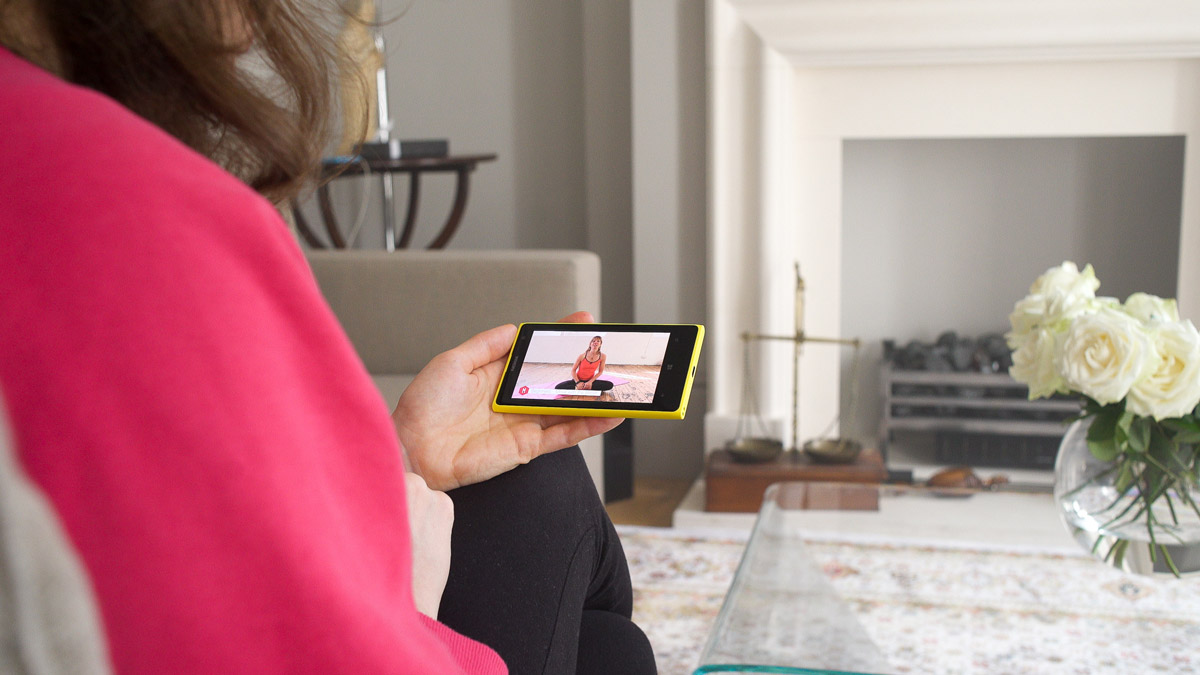 ---
WHAT SHOULD I EXPECT?
PLANNING: A little bit of preparation goes a long way.
(Preparation email): You will receive an email to help you set your intentions for the week. Make sure you have a free half an hour, or even a free evening, to think about why you were attracted to the cleanse and what you intend to get out of it.
(Preparation email): You'll receive your shopping list. Set aside a bit of time to buy your groceries and clear your shelves of naughties such as tea, coffee and sweets. You'll need to stock up on organic fruits, vegetables and supplements.
(7 Day Challenge): You'll receive each email the evening before, on 17th January and the evening before each challenge day, so that you have time to prepare ahead. Everything you need to do and know will be delivered straight to your inbox.
(Last day): This is when you give yourself a pat on the back and an extra skip to your step - you'll be feeling incredible!
FOOD: Daily meal plan & recipes with Better Raw
These creative and easy-to-make raw dishes work to alkalise, nourish and refuel your body. Expect lots of lovely leafy greens, nutty snacks and gorgeous smoothies. Eat as much as you like "" this isn't a fast. These recipes have been carefully curated by Tanya Maher of London's famous raw food destinations Tanya's Cafe and Better Raw. Learn more about the cleansing and healing benefits of raw food here.
MOVEMENT: Daily 40-minute yoga & mindfulness practices with Lizzie Reumont
Lizzie's "˜Get Cellular' practices are designed for helping you to set your daily intentions, quiet the mind and get moving in her signature Jivamukti-inspired sequences, appropriate for any level. These practices will help to clear emotional debris, cleansing and healing the mind and body at a cellular level. If 40 minutes isn't enough, we'll suggest other movement practices to keep you going also. Preview some of Lizzie's classes.
WELLBEING: Daily wellbeing advice from naturopath Merran Lusher
Merran is a celebrated naturopath, nutritionist and herbalist, who will enlighten you with information on natural wellbeing throughout the week. From water quality and digital detoxing to the importance of regulating blood sugar, you'll learn all kinds of new detoxifying daily practices that will continue to give you value beyond the challenge week.
COMMUNITY: Unlimited support & guidance
The key to truly effective mind-body cleansing is when you feel supported. Not only will the Movement For Modern Life team be available to answer your questions and offer guidance, we want you to feel as supported as possible so that you can succeed.
Let others know that you're partaking in the programme, challenge a friend to join you, join our Facebook Movers group to share your experience with others.

Once you're on your way, let us know how you're feeling! Share your experiences using our hashtag #MoveMoreLiveMore 
---
WHY DO MY CELLS DESERVE A RETREAT?
This unique cellular cleansing programme is designed to create healthy vibrant cells, transforming the way you feel, inside and out. In 7 days, just some of the benefits you will feel include:
A slimmer, lighter body and radiant skin.
Renewed energy, mental clarity and improved focus.
A wellbeing practice to carry on supporting you in day to day life.
A feeling of presence, contentment and vibrancy.
A strong, renewed immune system.
---
MORE QUESTIONS?
---
MEET THE TEAM:
Kat Farrants is the Founder of Movement for Modern Life, a yogi for over 20 years, former city solicitor, yoga teacher and entrepreneur, and is passionate about making yoga and wellbeing accessible to all.
Better Raw is owned by Tanya Maher (nee Alekseeva) "" international detox and raw food expert, wellness coach and owner of raw food restaurant and superfood cocktail bar Tanya's Cafe in Chelsea.
Lizzie Reumont is one of London's leading Jivamukti Yoga teachers. A liver transplant in 2013 has brought an extra dimension of healing and self-care into her teachings.
Merran Lusher is an expert in her field and registered naturopath medical nutritionist, medical herbalist, homeopath and writer, specialising in women's health, fertility and beyond.
IN PARTNERSHIP WITH:
---
WHAT ARE YOU WAITING FOR? 
Why not challenge a friend or loved one to join you? We want you to feel supported: Let us know how you get on during the challenge and share your journey with us on social media using #MovementForModernLife + #MoveMoreLiveMore.