Restorative Yoga › Joo Teoh
Restorative yoga allows the body to experience deep relaxation through a series of long, passive stretches that are fully supported by props so that the body does not feel any tension at all. Restorative yoga is a lovely way to to begin releasing habitual long-held tension, calm the nervous system and promote relaxation. It is a floor-based practice which helps us to slow down, rest and find stillness, and whilst restorative yoga is not physically demanding, it can be challenging to stay in long holds with few distractions and fully follow the movement of the breath in and out. If you enjoy restorative yoga, you may also like yin yoga, meditation and yoga nidra.
42:21

Restore yourself: Drop into stillness

A great yoga class to end a frantic day. This class winds you down and prepares you to drop into deep peaceful sleep. With hatha and restorative poses, this class is a great way into a settled and calming evening. Class starts standing with gentle neck rolls, then gentle hip stretches and finally lying down in long holds so you can drop into a meditative state. Although class calls for two bolsters, rolled blankets or cushions will work just as well.

01:06:02

Total Body Recharge

A very peaceful yoga class to have you fully relaxed and restored. With just a few restorative poses and all held for several minutes, this class is a wonderfully healthy way to recharge after a busy day. With minimal instruction during the long holds, this class is conducive to deeply recharging and letting go. Rather than getting ready for bed, this class will have you restored and recharged afterwards. After deep relaxation, we finish standing tall, refreshed and recharged. Although class calls for two bolsters, one bolster and rolled blankets or cushions will work just as well.
---
Join the Wellbeing Revolution
This is your yoga, your way.
Build a happier, healthier, more sustainable life.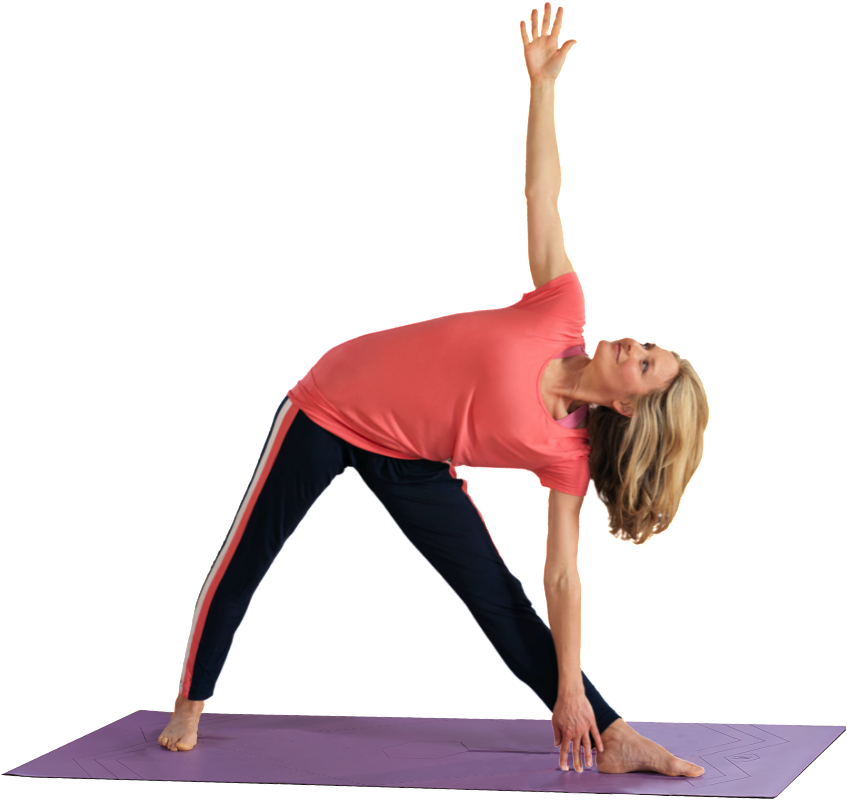 Then subscribe for £15.99 per month. Cancel anytime.