45 to 60 mins › Mimi Kuo-Deemer
55:35

Buddha's Teachings: Yoga for Equanimity

This gently flowing yoga and Qi Gong class explores the fourth of the brahmavihārās, or boundless states, known as upekkha, or equanimity. This fourth abode is often the most misunderstood, as equanimity can easily be written off as indifference and not caring. The Buddha's teachings suggest this is far from the truth. His description of upekkha is that it is a perfect, unshakable balance of heart and mind, rooted in insight. When we cultivate equanimity, we cultivate a state of being even minded and calm. In this state, we learn to trust, meet and respond to life in ways that let us care deeply and fully about what truly matters. We make room for joy, pain, sorrow and challenges. We learn to meet life in ways that neither opposes nor demands more from it, and can remain steady, trusting and open to whatever grim corners we may turn in life.

55:05

Buddha's Teachings: Yoga for Sympathetic Joy

This yoga class focuses on the third aspect of the Buddha's teachings to awaken the heart, Mudita. Mudita means finding joy in the happiness and success of others. It is the third of four boundless states, or brahmavihārās. This well-rounded class has a particular focus on the hips and the hamstrings, two areas where many of us are tight due to either a sedantary lifestyle, or strengthening workouts. Being happy for others when they are happy are we are not, or they achieve things that we haven't not the easiest practice. Indeed, ours is a world where comparison, judgement, envy and aggression are rife. Learning to be happy for someone when they are truly happy and shining usually requires a deliberate effort. When we can summon sympathetic joy, the rewards are magnificent and freeing. Through a cultivation of mudita, we can pull out the weeds of pettiness, envy and comparison. We become less selfish and self-centred, and grow into more tolerant, generous and compassionate individuals. Our actions can then create a chain-reaction, where a joyful and charitable heart ripples out into the world. You will just need a mat.

54:05

Buddha's Teachings: Yoga for Loving Kindness

This is a practice centred around metta, which means goodwill, care, or loving-kindness. It is the first of four boundless states, known as the brahmavihārās. The brahmavihārās are the Buddha's primary teachings on how we cultivate an awakened heart. In this yoga class, we'll do some heart-focused practices and gentle movements (including some inspired by Qi Gong) to explore metta, which is the wish for true happiness that you can direct to yourself and towards others. In Buddhist teachings, metta is the foundations to our heart's love and strength as it is what guided the Buddha along his path to care for a world that was in so much pain. As we learn to cultivate metta, we can learn to support our capacity to extend care to ourselves and the world, and send wishes for true happiness to all.
57:14

Effort Without Struggle

In doing yoga, we can learn from the Buddha's wisdom of working with right effort. This practice will look at how we can move through a practice and learn to identify when we're putting in healthy effort, or when our effort feels a bit more like a struggle! There will be some strong arm balances like one-legged crow (eka pada galavasana) where we can play our edge, but also moments of surrender. Hope you enjoy it.
---
Join the Wellbeing Revolution
This is your yoga, your way.
Build a happier, healthier, more sustainable life.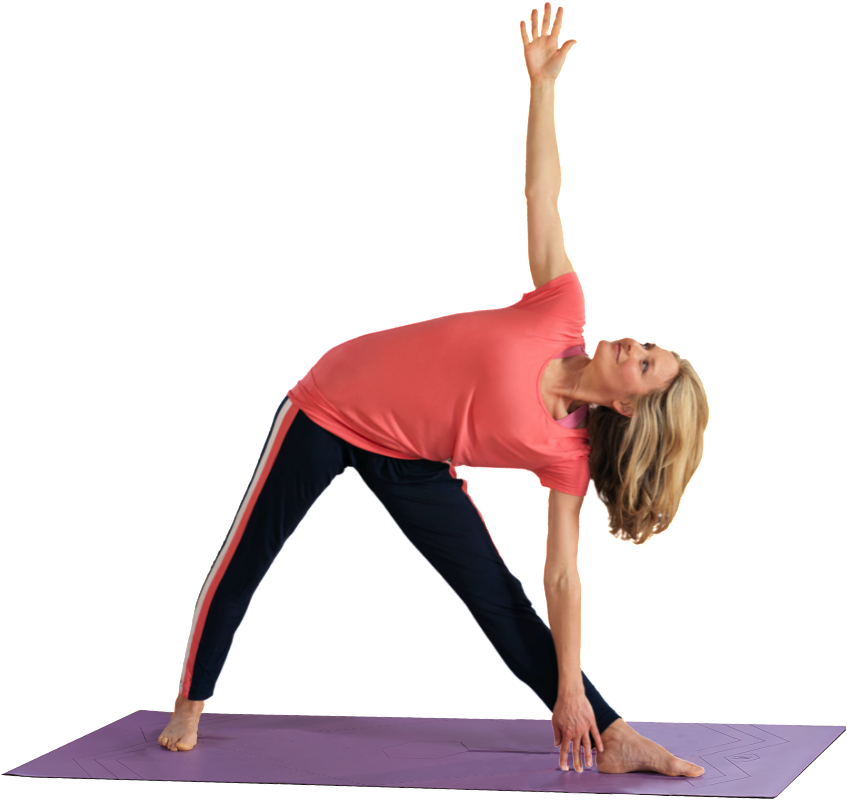 Then subscribe for £15.99 per month. Cancel anytime.