About Us
Movement for Modern Life is born in London to revolutionise Online Yoga & Wellbeing.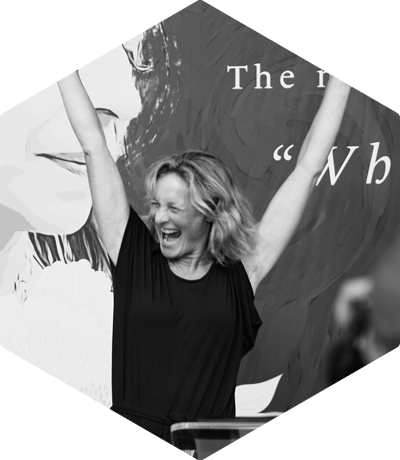 Kat Farrants Hi, I'm Kat - Founder of Movement for Modern Life, I've been moved by the practice of yoga for 20 years. As a yoga teacher who hasn't taught much yoga, for a reason I realise that not all yoga teachers are created equally! Movement for Modern Life believes in supporting the very best teachers, so they can help to share their practices which have helped me so much.
I Founded Movement for Modern Life for many reasons. First of all, I worked for years in the city as a solicitor and found that I'd spend all day making sure I could leave the office on time to get to my favourite teacher. Invariably, I'd miss class. So I spent more time stressing about getting to class than my job! Oooops! Then I moved to the countryside in the middle of nowhere and where where my teachers? There was nothing else for it. I left the daily grind and decided it was time to let the best teachers come to me so that, finally, class could fit into my schedule. I was shocked when I asked the most senior teachers who had informed by practice over the years if they'd be filmed by us, for this new site, when they said yes!
I believe that life really is better when we move more, breathe more deeply and start to live a little more consciously. Movement for me has been fundamental in healing deep physical and emotional wounds, as well as simply bringing joy into the day. I would love for people to experience these online classes which range from 5 mins to 1.5 hours as a tool in their toolbox for life. I love all kinds of movement, yoga is a particularly good form as it moves the body in every different way at once, but it's just moving and breathing. There is no need to wait until you drum up the courage to get to a studio, no need to look a certain way or fit into expensive yoga gear, just move, move in your pjs, move in your dodgy tracksuit bottoms, move at home, in the office, wherever you are. And keep on moving for health, happiness and strength.
If you would like to hear about Founder Kat Farrants, you may want to hear this interview with Kat on
Radio Gorgeous
where she describes her journey to starting Movement for Modern Life and why she is a firm believer of doing yoga in dodgy tracksuit bottoms.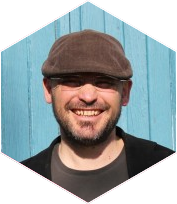 CTO Erwan Bézie.
Erwan is MFML's main Developer & Web Designer, in charge of making sure everyone moves freely on the website. Erwan has worked with several agencies, established businesses and Tech startups in London. He currently works from France for a range of global clients. In his spare time, Erwan paints things, composes music and helps his daughters customise their petshops.
Our Content Director, Edith Johnson has an interesting background; she's taught all over the world and been an Army officer, so whether it's kids or soldiers, she has a proven record of getting things organised. Edith manages the blog, affiliate scheme, newsletter and content calendar as well as any other jobs that come her way from organising trade shows to creating challenges. When she's not staring at her computer Edith can be found on her yoga mat, playing the uke or cuddling her daughters.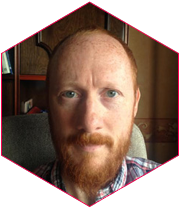 Oliver Cane is the Video Editor for MFML. His days usually involve being sat, slumped at a 45 degree angle in his office chair watching the computer screen. Thankfully, he has now learnt the appropriate back bending exercises to right the wrongs of his back.