About Us: Movement for Modern Life
Movement for Modern Life was born in London in 2013 to revolutionise Online Yoga & Wellbeing.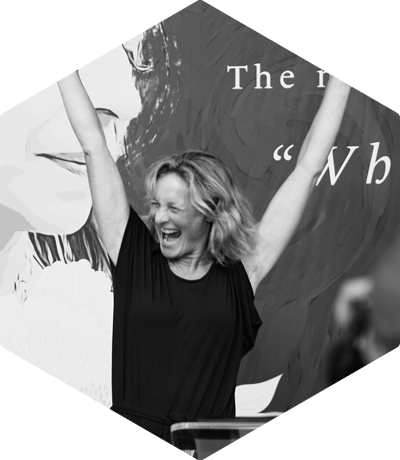 Kat Farrants Hi, I'm Kat - Founder of Movement for Modern Life, I've been moved by the practise of yoga for 26 years. I'm a yoga teacher who hasn't taught much yoga - I realise that not all yoga teachers are created equally! I wanted to be able to practice to only the very top teachers, the best that there are - not the ones great at social media or marketing, but the ones who put all their dedication into sharing their life work. I wanted to practice with these teachers, in my PJ's, at home. It is these dedicated teachers, the very best in what they do, who I handpick to support and join our team,  so they can share their practices which have helped me so much.
I Founded Movement for Modern Life for many reasons. First of all, I worked for years in the city as a solicitor and found that I'd spend all day making sure I could leave the office on time to get to my favourite teacher. Invariably, I'd miss class. So I spent more time stressing about getting to class than my job! Oooops! Then I moved to the countryside in the middle of nowhere and where where my yoga teachers? There was nowhere online or locally with the quality of teacher that I've been so lucky to experience. There was nothing else for it. I left the daily grind and decided it was time to let the best teachers come to me so that, finally, class could fit into my schedule.
Yoga for me has been fundamental in healing deep physical and emotional wounds, as well as simply bringing joy into the day. I would love for people to experience these online classes which range from 5 mins to 1.5 hours as a tool in their toolbox for life.
My mission is to enable our community to move freely into a happy, healthy and sustainable life.
For me, living yoga off the mat, in MFML, in my daily life, is my biggest joy. That's why I started our Champions of Change Podcast. 
If you would like to hear about Founder Kat Farrants, you may want to hear this interview with Kat on Radio Gorgeous where she describes her journey to starting Movement for Modern Life and why she is a firm believer of doing yoga in dodgy tracksuit bottoms.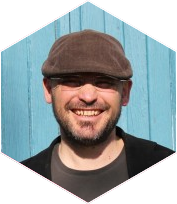 CTO: Erwan Bézie
Erwan is MFML's main Developer & Web Designer, in charge of making sure everyone moves freely on the website. Erwan has worked with several agencies, established businesses and Tech startups in London. He currently works from France for a range of global clients. In his spare time, Erwan composes music, paints things and helps his daughters become good people.
Operations and Content Maven: Aisha Nash
Aisha is organisation, operations and marketing! She is a Yoga teacher, used to be a Pastry Chef and finds absolute joy sharing that your life purpose can be more than being thin. Aisha manages the newsletter, film shoots, content and partnerships, as well as helping Kat respond to you lovely lot through support.
Social Media Maven: Esmeralda Vere
Telling stories with words and images is Esmeralda, our Social Media Maven. Esmeralda is a Yoga and Movement teacher with a passion for story telling and building community through connection. She's a perfect harmony to run the social media for MFML! 
Movers Happiness and Wordsmith Maven: Joanna Gilbert
Joanna is here to support your MFML journeys and to help you discover and get the most out of your memberships! She has nearly 10 years experience in this world of wellness. Feeling lost? Joanna can guide you to classes that will be best suited to YOU. For Joanna, yoga has become more about moving and shaking to AWESOME playlists, and stepping out the craziness of her mind, than sticking to the rigid four sides of her mat. She started her journey with a 200hr YTT with Vidya Heisel in 2015, and has since been influenced by her travels, work and play. 'Yoga' has become less about the physical movement and more about how she lives and interacts with life and everyone in it. This is why she is our Movers Happiness Maven; here to give a helping hand whenever you need it :) (or a virtual hug!)
Wordsmith Maven: Helen Krag
Helen contributes blogs and articles for MFML and has long been a fan of our huge variety of on-demand content and classes. Helen is ever curious about human behaviour and how to upgrade our health and wellbeing!
Marketing Maven: Liz McCarthy
Liz is a brand and marketing consultant specialising in beauty, health and wellbeing, with over 23 years experience working with some of the world's leading brands such as Nike, Unilever (Simple Skincare, TIGI), P&G, Pernod Ricard and Coca-Cola. She was featured in the Sunday Times 35 under 35 and become European Head of Marketing for TIGI, looking after brand activation across five brands across 4000 salons. After building her own socially activated, eComm business which she sold in 2020, she now works as a consultant for beauty, health and lifestyle brands, and helps spread the word about MFML with the world.
Digital Growth: James Knock
Over a 20 year career in digital media and marketing, predominantly working in the health and fitness, sports, wellness, and luxury sectors, James has helped build six separate brands – taking three to #1 in their industries – and launched a multitude of new businesses, both in the UK and internationally. He specialises in all things digital and now works as a consultant advising on content and social media strategy, digital advertising, SEO, and email marketing. James loves exploring new places and has lived and worked in 5 different countries and visited over 60. He's passionate about travel, books, tech, health and wellbeing and enjoys getting out for a run whenever possible.
PR: Georgie Wolfinden
Georgie Wolfinden from the Beam Room heads up our PR with the fantastic Lotty Somers. Georgie's 20-year heritage in wellness and yoga combined with a passion for preventative health results in some incredible stories around yoga, holistic practices, and therapies for Movement for Modern Life.  Her firm commitment that small healthy changes can have a huge impact on our lives drives her to continue the storytelling so that even more people can be reached and begin to live a little healthier each day.