About Us
Movement for Modern Life is born in London to revolutionise Online Yoga & Wellbeing.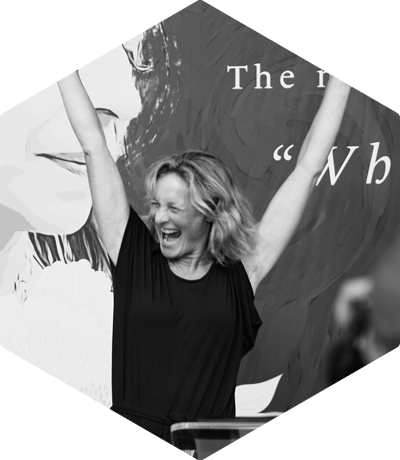 Kat Farrants Hi, I'm Kat - Founder of Movement for Modern Life, I've been moved by the practice of yoga for 20 years. As a yoga teacher who hasn't taught much yoga, for a reason I realise that not all yoga teachers are created equally! Movement for Modern Life believes in supporting the very best yoga teachers, meditation, mindfulness and movement classes so they can help to share their practices which have helped me so much.
I Founded Movement for Modern Life for many reasons. First of all, I worked for years in the city as a solicitor and found that I'd spend all day making sure I could leave the office on time to get to my favourite teacher. Invariably, I'd miss class. So I spent more time stressing about getting to class than my job! Oooops! Then I moved to the countryside in the middle of nowhere and where where my yoga teachers? There was nothing else for it. I left the daily grind and decided it was time to let the best teachers come to me so that, finally, class could fit into my schedule.
I believe that life really is better when we move more, breathe more deeply and start to live a little more consciously. Movement for me has been fundamental in healing deep physical and emotional wounds, as well as simply bringing joy into the day. I would love for people to experience these online classes which range from 5 mins to 1.5 hours as a tool in their toolbox for life. I love all kinds of movement, yoga is a particularly good form as it moves the body in every different way at once, but it's just moving and breathing. There is no need to wait until you drum up the courage to get to a studio, no need to look a certain way or fit into expensive yoga gear, just move, move in your pjs, move in your dodgy tracksuit bottoms, move at home, in the office, wherever you are. And keep on moving for health, happiness and strength.
If you would like to hear about Founder Kat Farrants, you may want to hear this interview with Kat on
Radio Gorgeous
where she describes her journey to starting Movement for Modern Life and why she is a firm believer of doing yoga in dodgy tracksuit bottoms.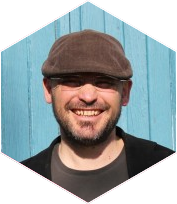 CTO Erwan Bézie.
Erwan is MFML's main Developer & Web Designer, in charge of making sure everyone moves freely on the website. Erwan has worked with several agencies, established businesses and Tech startups in London. He currently works from France for a range of global clients. In his spare time, Erwan paints things, composes music and helps his daughters customise their petshops.
Operations Maven: Jodie Nolan.
Jodie is organisation and operations! She is a trained yoga teacher, environmental activist and everyday mover, finding absolute joy in nature and outdoor life with her dog, Tala. Jodie manages the newsletter, film shoots and content calendar as well as helping Kat respond to you lovely lot through support.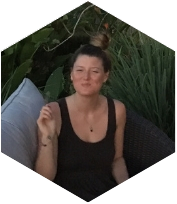 Affiliate and Sales Maven: Hannah Keywood.
Hannah loves spreading the MFML word far and wide. She looks after the affiliate programme with the aim to get the whole world moving and stretching, happy and healthy! Her favourite way to move is anything outdoors and in nature. She completed her 200hr YTT with Vidya Heisel and Stretch London in 2016 and believes that something particularly majestic happens when there is the combination of movement and breath. Her background is in retail and business, cofounding a sustainable jewellery company, Puck Wanderlust, in 2015 which continues to grow today.
Social Media Maven: Laura Perry.
Telling stories with words and images is Laura Perry, our Social Media Maven. Laura trained as a Yoga Teacher in Goa, India at Sampoorna School - and life has never been the same since! Happiest when barefoot and in the great outdoors (either on land or sea!) Laura has always loved story telling and community and so it's a perfect harmony to run the social media for MFML!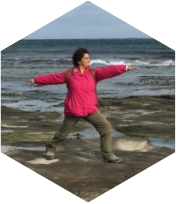 Wordsmith Maven: Rakhee Jasani.
As a child, Rakhee always had her nose in a book, so it's little surprise that she now tames words. As she grew up she found that it was equally fun to spend time in her body as well as her mind. Rakhee co-founded and ran a youth arts charity which she left after 24 years to write about and teach yoga. Rakhee completed her training (200 hrs) at Yoga on the Lane with Naomi Annand and MFML's Adam Hocke and she has also completed  Mimi Kuo-Deemer's Qigong for Yoga Teachers immersion. Rakhee loves to move just about everywhere.