Retreats & Events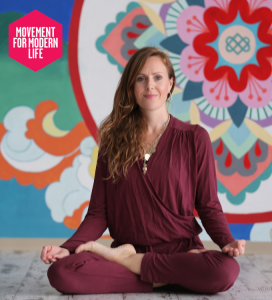 2019 Winter Wellbeing Retreat | Thursday 7th - Monday 11th November 2019
SOLD OUT/ WAITING LIST ONLY - Join MFML teacher Lucy McCarthy and founder Kat Farrants this November at the incredible Suryalila, in Spain. We will showcase live what the Movement is all about - the endless possibilities and joy of yoga.
Mimi & Kat's Book Club | June - July 2019
Together we're reading MFML teacher Mimi Kuo-Deemer's latest book "Xiu Yang - Self Cultivation for a Happier, Healthier and Balanced Life" at our online Book Club.  Sign up to join us  ...