Retreats & Events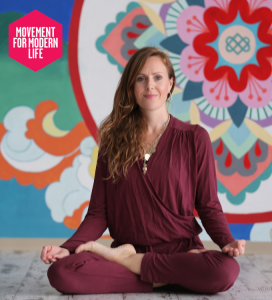 2019 Winter Wellbeing Retreat | Thursday 7th - Monday 11th November 2019
Join MFML teacher Lucy McCarthy and founder Kat Farrants this November at the incredible Suryalila, in Spain. We will showcase live what the Movement is all about - the endless possibilities and joy of yoga.
LIVE YOGA CLASS | Thursday 20th June 2019
Stand up and Stretch out in your lunch break. Join MFML teacher Jonelle Lewis and founder Kat Farrants this June just in advance of International Yoga Day, in Paddington, London.