MFML Alignment Yoga Mat (4.5mm)
Movement for Modern Life have been asked by our members so many times to recommend an affordable, but luxurious, alignment and eco-friendly yoga mat, that we had no option but to make one!!
Now I'm pretty easy-going about my mat, in fact I've used my old trusty one for decades and prefer to practice without a mat anyway. I'm useless to design a mat! So I asked my Mum. Now she's a hard person to please when it comes to design of anything, she's a connoisseur of the good things in life. Naturally I asked her what are the most important things in a mat, and can you please create a mat as you would want it.
She told me that her key needs were:
Extra cushioning
So our mat is 4mm cushioning to protect your joints and keep you comfy
Super Grip
This natural rubber PVC free mat has a thin top layer that keeps your grip on the mat (but it won't help you keep your grip on reality!). Mum says that this is one of the stickiest, grippiest mats she's ever found!
Helpful Alignment Design
Mum loves a good design. She used the M as her foundation to design the mat to help her home yoga practice. I'm a little sceptical about the need for alignment assistance, but Mum loves it because she practices online yoga to MFML every day and she loves to know if she's symmetrical. Well, I believe that every body, every practice is different, and your feeling is your best guide to whether you're aligning yourself - but it can be useful to know if how you feel in a pose corresponds to the form you're taking.
Eco Friendly
It's really important for all of us at MFML that the mat is made with natural rubber, is non-toxic and manufactured free of the top six most harmful phthalates, this mat is a healthy choice for both you and the planet.
---
UK DELIVERY OPTIONS, TIMES & COSTS
£57.00 plus P&P
Mainland UK: 1- 3 Business Days Delivery: £4.95 Standard for orders of 1 mat only
Mainland UK: 1- 3 Business Days Delivery: Free for orders of 2+ mats.

Available NOW exclusively for our MFML Movers. Email support@movementformodernlife.com with your choice of colour and we will arrange delivery of your mat.
Colour Options
Green
Purple
Pink
Charcoal
---
Materials 
PVC. Latex Free*  6P Free: Free of DEHP, DBP, BBP, DINP, DIDP, and DNOP phthalates.
Size Dimensions
Size isn't important. But just in case it is - our mat is bigger than most
185cm x 68cm x 4.5mm
Care for your mat
Roll your mat with the colour on the outside and let it dry properly before rolling it up.
To clean your MFML Yoga Mat simply mixing one drop of dish soap diluted into a large bowl of water. Then gently wipe the quick-drying surface of the mat. Do this only after 8-10 uses, depending on how much you sweat. Do not soak it when cleaning it. Do not dry in the sun.
Avoid using any oil-based products over the absorbent top layer of your MFML yoga mat, as it is porous, it will penetrate and stain.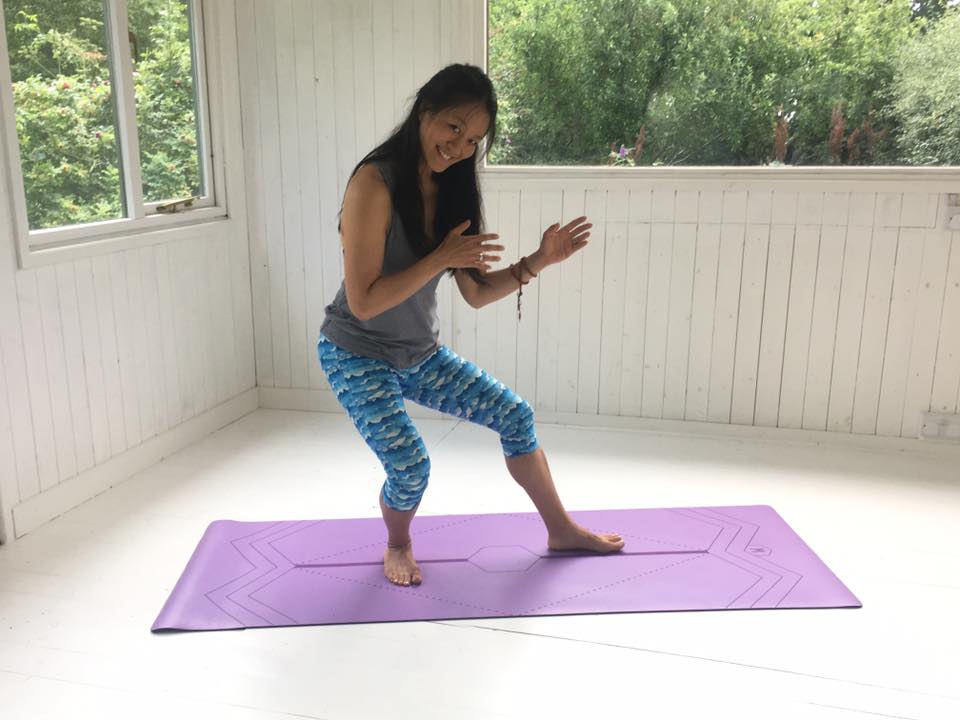 ---