#MovementForModernLife + #MoveMoreLiveMore
Already have an account? Sign in
---
HOW DO YOU START YOUR DAY?
The way we meet ourselves in the morning can set the tone for our whole day, our week and ultimately our lives.  It makes sense then, that we use this time to greet the day intentionally, with a positive frame of mind, developing the habits that will serve us well and this course will support you to do just that.  Nikita has put together a series of classes to kick-start your day; helping you to feel more spacious, awake and alive to possibility. You will fire up your whole system, switch on your metabolism and digestive fire; sharpen your mind and open your heart.  Be prepared to feel enlivened and feel the glow throughout the day.
Your Classes
Shake It Off
23:52 | Nikita Akilapa
Ease out the compression, contraction and any resistance that you may feel first thing in the morning with this vinyasa yoga class. This class will help you to move into an expansive space, releasing anything that feels as though it may be holding you back today.
Opening Up
37:01 | Nikita Akilapa
This heart opening vinyasa flow class is designed to help you open up; open up to your potential, your experience, the sensations your body presents, the wisdom and inspiration available to you and to gratitude. Working on creating space in the chest and shoulder area, mobilising the spine and strengthening back muscles - this class will have you feeling wide open and ready to receive. You will need a brick and a strap.
Space And Freedom
43:24 | Nikita Akilapa
This hip and leg opening vinyasa yoga class helps you to move into a more expansive state by prioritising space and freedom, a sentiment that can live well beyond the mat and into your behaviours, attitudes and approach for the day, and onwards. Listening carefully to the whispers of the body, you increase our sensitivity to sensation and enhance your interior perception. By moving slowly, you are able to build more strength and stamina, while staying connected to what you feel. In this way, you can encourage the gentle negotiation between body and breath to find a sense of release and freedom. You may need yoga bricks and a strap.
Inner Strength
25:18 | Nikita Akilapa
A strong vinyasa flow class that cultivates and amplifies strength of body, heart and mind. Lean into your own power to start the day with some home-grown magic. This class focuses on building core strength, you'll need resilience in body and mind, perfect to prepare for the day ahead.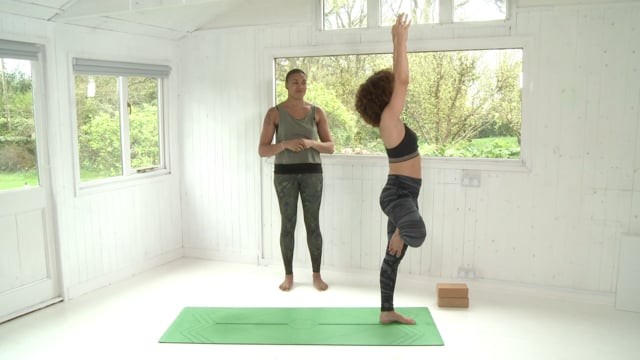 The Day Breaker
32:22 | Nikita Akilapa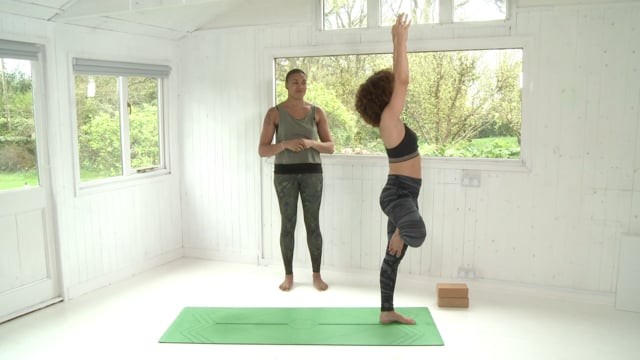 A powerful, fiery all-round vinyasa yoga class that will strengthen, energise and open the body, heart and mind. Moving to the natural rhythm of our own bodies and calling on our own inner strength, we will work with twists, back bends, hip and leg openers, core strengtheners and balancing postures. The perfect way to start the day! You may need two yoga bricks.