Discover your best health yet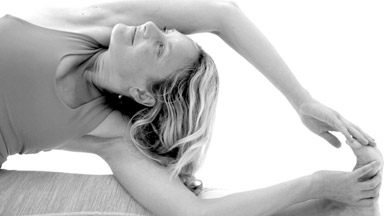 The Cellular Renewal Online Retreat
That post-holiday or post-retreat feeling, you know the one "" grounded, glowing, cleansed, renewed. What if you could have that feeling now, without going anywhere?
You absolutely can. We've teamed up with Better Raw, featuring recipes from "˜Purified', and London's best yoga and wellbeing practitioners to bring you our most exciting project to date "" the Cellular Renewal Online Retreat.
This deeply intelligent, holistic and supportive seven-day cleanse is designed purify, restore and supercharge your system on a cellular level, preparing you for an empowered, energised 2015. And you don't need to book a flight.
The Cellular Renewal Online Retreat combines delicious raw food with transformative daily yoga and wellbeing practices to deeply cleanse, nourish and restore your body and mind.
"This is not about just about losing weight. This is about really allowing the body to renew on a deeper level. Our unique programme allows you to truly detox, heal and repair. End result? You'll be the best version of yourself both inside and out."
"" Kat Farrants, Movement for Modern Life
"I believe a detox is not only about getting the bad stuff out, it is about rebuilding your body, your cells and your youth, which requires getting the good stuff in."
"" Tanya Alekseeva, Better Raw
---
Included in your retreat package:
A seven-day "˜Cell Food' meal plan and recipes from Better Raw
These creative and easy-to-make raw dishes work to alkalise, nourish and refuel your body. Expect lots of lovely leafy greens, nutty snacks and gorgeous smoothies. Eat as much as you like "" this isn't a fast.
A daily 40-minute "˜Get Cellular' practice with Lizzie Reumont
This powerful daily intention setting, guided meditation and Jivamukti-inspired yoga sequence works to clear emotional debris and cleanse and heal the mind and body at a cellular level. Every day we will also suggest alternative movement practices.
Wellbeing advice and daily practices from naturopath Merran Lusher
Every day of the retreat, Merran will share enlightening natural wellbeing information "" from quality water and digital detoxing to the importance of regulating blood sugar "" as well as detoxifying daily practices to include in your retreat.
Support and guidance from the team and Cellular Renewal community
The key to truly effective mind-body cleansing is support. Not only will the Movement For Modern Life Team be joining the retreat, we'll be sharing our experiences, tips and tricks, and hanging out for detox chats on the Cellular Renewal Facebook group.
---
Why you deserve a retreat
This unique cellular cleansing programme is designed to create healthy vibrant cells, transforming the way you feel, inside and out. These are just a few of the benefits:
A slimmer, lighter body and radiant skin
Renewed energy, mental clarity and focus for the year ahead
An established wellbeing practice to support you throughout the year
A feeling of presence, contentment and aliveness
A strong, renewed immune system to protect you from winter colds and bugs.
---
How the retreat works
It's simple "" we send everything you need for the retreat straight to your inbox. That includes your daily raw food recipes, meditation, yoga practice and wellness inspiration. It also includes guidance for getting clear on your intentions for the week, detox-supporting supplements and shopping lists. This is one all-inclusive retreat.
---
The team answers your questions
---
Meet the team
Kat Farrants is the Founder of Movement for Modern Life, a yogi for over 20 years, former city solicitor, yoga teacher and entrepreneur, and is passionate about making yoga and wellbeing accessible to all.
Better Raw is owned by Tanya Maher (nee Alekseeva) "" international detox and raw food expert, wellness coach and owner of raw food restaurant and superfood cocktail bar Tanya's Cafe in Chelsea.
Lizzie Reumont is one of London's leading Jivamukti Yoga teachers. A liver transplant in 2013 has brought an extra dimension of healing and self-care into her teachings.
Merran Lusher is an expert in her field and registered naturopath medical nutritionist, medical herbalist, homeopath and writer, specialising in women's health, fertility and beyond.
---
Did we mention?
The Cellular Renewal Online cleanse is FREE to current Movement for Modern Life subscribers. And for new subscribers, just £37.