Hatha Yoga › Back and Shoulders › Andrea Kwiatkowski
"You are only as old as your spine"
Goes the saying. It's really important for you to keep your spine moving so that it stays strong, healthy and flexible. But you knew that already. These videos are great if you have a desk job and don't move as much as you could, or if you already have stiff spine, shoulders or hips. Just remember to do the practices in these videos. Every day. We have got videos of different lengths here so you don't need to put your back out trying to fit it in your schedule.
We don't guarantee that you'll be ready to join the Chinese circus, but we think that your back will appreciate the extra loving you give it and will reward you with less pain. You'll start feeling that your life has some backbone, quite literally. This will lead to you making better decisions, possibly leading a life from a position of courage. You may start to feel your back is longer, you may start to sit up taller, you may start to notice when you slump or st... Show more
12:23

Quick Fix Hatha

This hatha yoga class is a simple series of five yoga poses. If you have time for nothing else, this is the perfect class. All poses are lying down or seated and you'll need a timer. Take your time to get into each pose, pause the video and take long, smooth breaths. Enjoy the spaciousness in your spine and peace with nothing to look at and no instruction, just you in a guided self-practice. A great class if you if you have limited space and time for practicing yoga.

09:37

Yoga for the Workplace: Release Stress

A short yoga class using the wall, perfect if you're at the office, in a hotel room or short on space and you need to quickly release stress. With neck and shoulder stretches and hamstring releasing you'll find that just a few minutes is all it takes to transform body and mind and give yourself just the refreshing pause in the day you need. You'll just need a wall.

08:54

Yoga for the Workplace: Ease Tension

Gently ease tension in your body whilst you're at work or when you're seated. This gentle chair yoga class focuses on stretches to ease the body and mind during stressful times at work. It is also an ideal class if your mobility is limited, if floor or standing poses aren't possible for you right now or if you have limited space and you need to ease tension and stretch out.
13:39

Express Hamstrings

A class that takes place entirely on the wall for lengthening your hamstrings. Ideal if you've just had a day seated, travelling or at work, or after running or cycling, which can really shorten your hamstrings - poses which are ideal for lengthening the hamstrings, not if you have any hamstring injuries, but pefect for gentle lengthening and for relieving lower back pain. You will need two yoga bricks.

09:45

The Stoop Antidote

Do you spend a lot of time at a desk, a computer, or looking at a smart phone? Chances are your shoulders will routinely hunch and round. This is an energising but short smart backbend sequence to open up the thoracic spine. This class is specifially designed to target the mid-back, which is often the stiffest part of the spine as well as the neck and shoulders. You will need two blocks and a strap.

29:10

Beginning to Flow Part 2

The second part of your start to a daily flow practice. Ideal for those who have done the Beginners' series. This class breaks down the sun salutes and has a focus on the backbends. You will need 2 blocks.
---
Join the Wellbeing Revolution
This is your yoga, your way.
Build a happier, healthier, more sustainable life.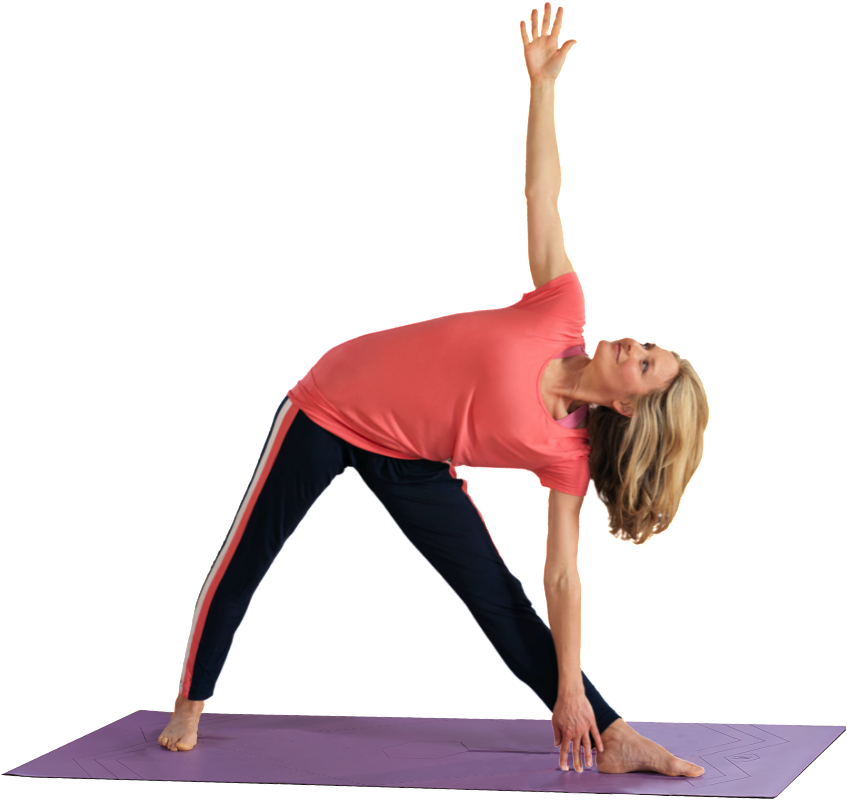 Then subscribe for £15.99 per month. Cancel anytime.