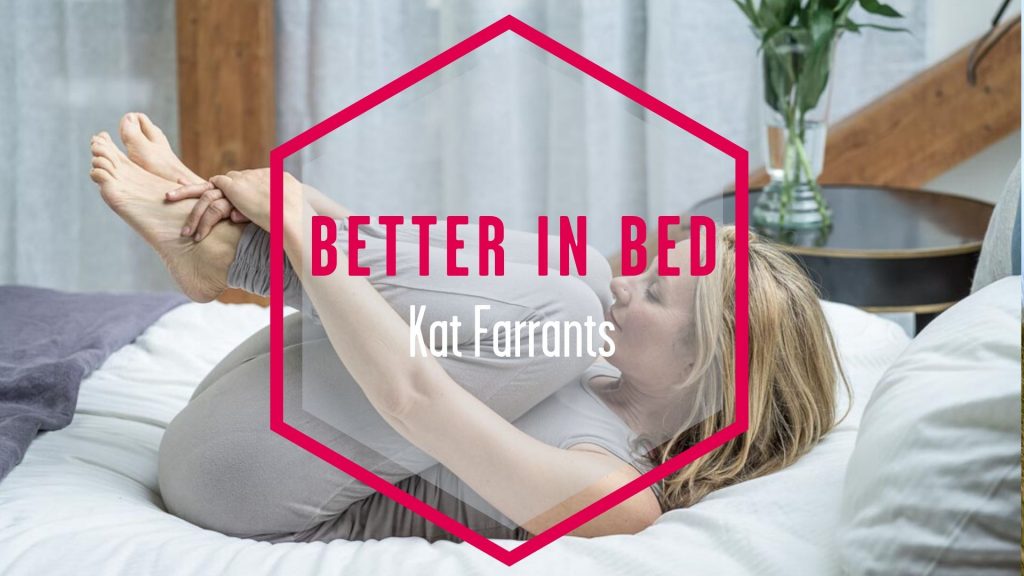 Want to be better in bed? Kat Farrants talks to Lisa Sanfilippo on The Champions of Change podcast about Sleep Receovery this week. Listen to podcast and then join the course for the secrets of a better night's sleep.
We all know that if we don't have a great night's sleep we just don't feel good. We've all felt that groggy feeling. But some people live with that feeling for a lot of their lives. Our fabulous teacher Lisa Sanflippo is back! She last filmed with us five years ago, so it's wonderful to welcome her back with a course which is a powerful hint of the work she's been immersed in over this time. She's been busy trying to get us all better in bed – and having the best night's sleep. Give her podcast a listen for some amazing tips on sleep.
Sleep better to nourish yourself better
We all know that we can feel groggy after a rubbish night's sleep, but listen in to Henrietta Norton's podcast on the importance of sleep for absolutely everything – from having energy, to being able to problem solve, to assimilating the nutrition you eat. There's no point in eating the best quality, organic food if we can't assimilate it properly! And the way to do this is to sleep better.
Sleep Recovery
Now Lisa's newest Sleep recovery course covers some really simple, beautiful practices which can be done before bed to get ready for bed. As you'd expect. But what you might not expect, and she really taught me, is that it's what we do all day long, it's how we process the content of our whole day, which is really helpful in our getting a proper night's sleep. So doing some restful yoga in the afternoon or when you get home from work, is crucial in starting to learn how to relax.
---
About Kat Farrants:
Movement for Modern Life's fabulous founder Kat Farrants lives her yoga. Kat's own yoga practice informs how she develops MFML. Kat wrote this post using inspiration from the small steps she takes to move into a happier, healthier and more sustainable life. Please do join her on this journey and explore with us your happiest, healthiest, most sustainable life.