Listen up, lads: yoga is for everyone.
In the spirit of Father's Day and International Yoga Day, we've been introducing you to some men who aren't afraid to tell you why they practice #yogaeverydamnday.
London-based Andrew McGonigle, the newest gentleman to join the Movement For Modern Life community as a teacher, comes to his yoga practice from a background in Western medicine. Otherwise known as a "Dr. Yogi", Andrew shifted from his early training as a doctor to pursuing a career as a yoga teacher, massage therapist and anatomy teacher. As more physicians and healthcare industries around the world begin to integrate yoga into their healing practices, we welcome Andrew as our very own Dr. Yogi !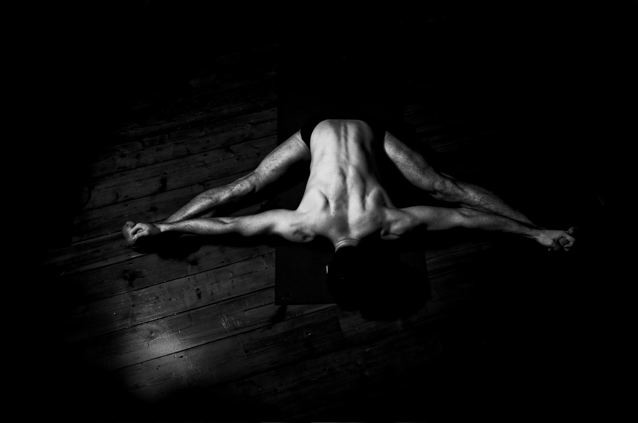 How do you incorporate movement into your everyday life?
No matter how busy my day is, I always make time for mindful, breath-centered movement. Whether this be getting off the bus or tube one stop early and walking, taking the stairs instead of the escalator or rolling my yoga mat out when I wake up, there is always plenty of opportunity. When I have 30 minutes or less to spare, I use a chin up bar at home for a quick workout. I'm also sure to block out time in my diary each week for a few yoga classes.
How did you discover yoga and begin practicing regularly?
I first discovered yoga while I was living in Sydney, though I had been meditating for a few years prior. I noticed a studio on my walk to work and thought I would give it a go. I quickly realised the vast benefits of the practice and was instantly hooked! I made sure that I went to at least two classes each week. When I moved to London, I started practicing Ashtanga yoga and began developing a self practice about five times a week for many years.
Where, when and how do you prefer to practice?
I used to only ever practice in the early morning, but now I love a late afternoon or early evening practice. I do a lot of Restorative yoga at home or go to Hatha classes at London's Triyoga studio.
At the moment, I adore both Restorative Yoga and Yoga Nidra. I come out of class feeling so deeply nourished. Having said that, I love to experiment with a more dynamic practice and have been doing a lot of arm balance training with other teachers.
How has your journey into teaching been?
I currently teach hot yoga at Triyoga in London,. The far infrared heat is incredible, I find that my body responds to heat really well. I also teach Restorative and Hatha yoga during private lessons and am currently doing a Yoga Nidra teacher training. I love teaching open level classes for the challenge of making the class accessible and safe, with the right amount of challenge, for everyone.
Who or what inspires you everyday?
Life inspires me! I try to always come from a place of genuine gratitude for everything and everyone that is in my life and this always puts me on the path that I need to be on.
How can we get inspire more men to get on the mat?
A lot of men are put off from trying yoga because they don't think they'll be good at it. My definition of being "good" at yoga is being aware of your limitations, staying connected to your breath and having an openness to learn. As Judith Lasater has said, "Yoga is not about touching your toes, it's about what you learn on the way down."
Follow Dr. Yogi on Facebook. 
---
---