#MovementForModernLife + #MoveMoreLiveMore
Already have an account? Sign in
---
LIVE MORE JOYFULLY 
Who am I? What is my true nature?  This is a question that can come up for many of us from time to time.  In this practical and down-to-earth course, Lucy McCarthy explores how we can live more joyfully by experiencing every part of our experience using the koshas as an anchor.  The koshas are a way in which yogis perceive the way we experience our reality and live in the world. They are understood to be five layers or sheaths that intertwine and layer the soul like layers of an onion.  In this progressive course Lucy will guide you systematically through these five layers so that you can fully experience your body, mind, vital energy, intuition, innate wisdom and your ability to feel bliss and joy.  The course will encourage a cleansing, clearing and releasing of blockages with each layer that might get in the way of you accessing your inner joy which according to yogic philosophy is your birthright.  
This course is suitable for: 
All levels 
Those who want an embodied exploration of yoga philosophy
Exploring breath work and meditation alongside beautifully sequenced flows


Your Classes
Flow Towards Freedom: Bountiful Body
21:42 | Lucy McCarthy
A beautiful, well-round 20 minute flow yoga class to get you in your body finding joy from the simplicity of moving and breathing mindfully. Connect deeply to your body and the miracle that is it is with this wonderful, all-levels yoga class. You will need two bricks or blocks.
Flow Towards Freedom: Vibrant Vitality
35:21 | Lucy McCarthy
A fabulous, uplifting, awakening yoga class to super-charge your life force energy! This class will leave you feeling bright, alert and ready for action. Including breathwork, kapalabhati breathwork some juicy core work, and the peak of royal dancer with a strap. This class is all about connecting to your life force energy, prana, and tuning into to its power potency, and is a wonderful class to get you moving in the morning!
Flow Towards Freedom: Mellow Mind
33:38 | Lucy McCarthy
A mindfully paced, meditative slow flow class to sooth your nervous system and calm your mind. With a focus on forward bends, pranayama and relaxation to finish. This class will quiet and slow down your mind. Ideal for when you want to invite a feeling of deep peace and calm!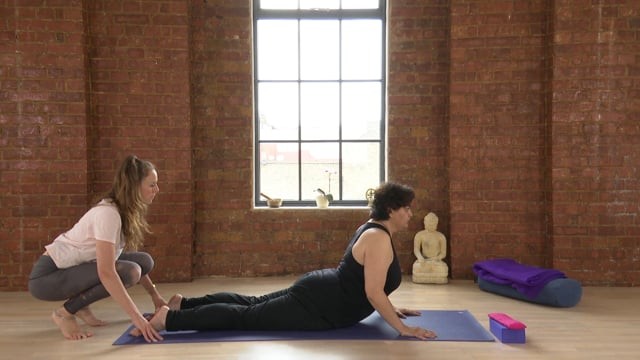 Flow Towards Freedom: Ignite Your Intuition
54:22 | Lucy McCarthy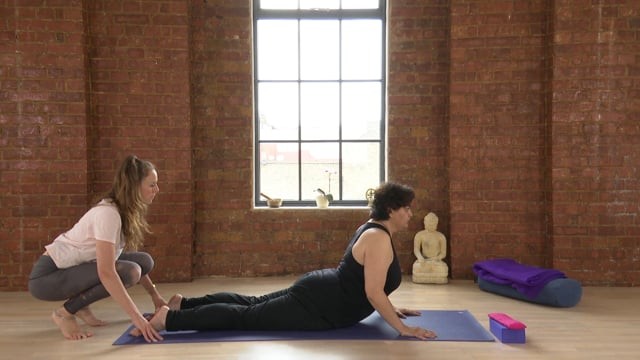 Cultivate tuning into your intuition, your wisdom body with this is a slow flow featuring longer, hatha holds. A more meditative, deep, hip based practice that quiets the mind enough that you can start to listen to and trust your intuition and inner wisdom. Long, juicy hip opening, kneeling warrior at the wall. Ending in a meditation with the focus of listening. This class aims at taking you out of your head and into your roots. A perfect class to help you unravel after travel or after a tough day at work. Helping you to reconnect to your innate inherent inner wisdom. You will need access to a wall, a blanket and maybe a strap.
Flow Towards Freedom: Radical Radiance
50:53 | Lucy McCarthy
A beautifully uplifting heart and chest opening flow yoga class. Starting with breathwork to feel deeply into the heart, this class has the intention of lifting and clearing out the heart space so you can move into joy. A playful, uplifting all-levels vinyasa flow class that includes chest opener at the wall, handstand at the wall followed by some fun backbends. This class aims to help you remove the blockages that get in the way of experiencing your innate joy and bliss.