#MovementForModernLife + #MoveMoreLiveMore
Already have an account? Sign in
---
BUILDING BONDS
Being postnatal is a time of celebration but also a time to heal and settle into a new life together with a new baby. We have put together this retreat to support new mothers at this special time which has been made particularly challenging by the restrictions we are facing during the current crisis.
This retreat:
Includes 7 classes, some to practice with your baby and some to do on your own for women at least 8 weeks after giving birth
Includes 4 live meditation and yoga nidra classes suitable for all pregnant and postnatal women
Is suitable from at least 8 weeks after birth
The postnatal period can feel very different for each individual and the time everyone takes to heal is also different for each individual. Please take advice from your doctor before starting up your yoga practice again after giving birth.
Your Classes
Five-Min Super Mum
05:24 | Jean Hall
This is a 5 minute instant re-charge for any time of day or night. Take 5 for yourself and relieve those tired shoulders and busy mind.
| MoveTime | Teacher | Level |
| --- | --- | --- |
| 05:24 | Jean Hall | All Levels |
Mum and Baby Yoga Class
17:23 | Lucy McCarthy
A short, gentle yoga class with your baby to open and stretch your body with simple twists and side body openings. Perfect for new mums who are short on time, and with some play and interaction with your babe. You will need a blanket for baby to lie on.
Mum And Baby In A Hurry
09:02 | Sally Parkes
For when you're really short on time, or you don't think baby has the attention span for a full class, this 'In a Hurry' Mum and Baby Yoga Class is here for you. With simple stretches to help you keep strong and fleixble during those first few months, and taking time to connect with baby.
Post Natal Recovery
41:42 | Jean Hall
This yoga class is suitable for most from 6 weeks after birth and is fantastic for strengthening the core. Starting steadily, with the breath, this class moves to some juicy slow vinyasa sequences all with a strong core focus. This class is recommended to all who need to strengthen their core in a mindful, stready way. You will need a block and a cushio
| MoveTime | Teacher | Level |
| --- | --- | --- |
| 41:42 | Jean Hall | All Levels |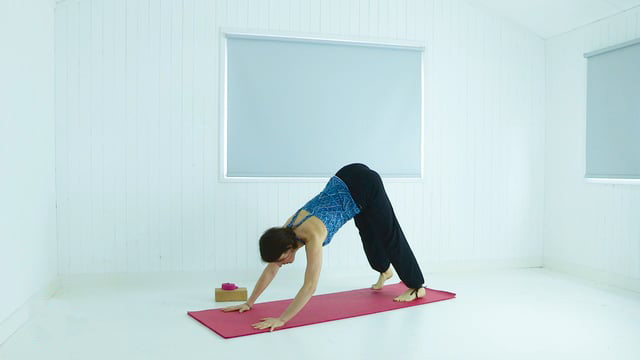 Post Natal: Gentle Hatha Flow
20:49 | Sally Parkes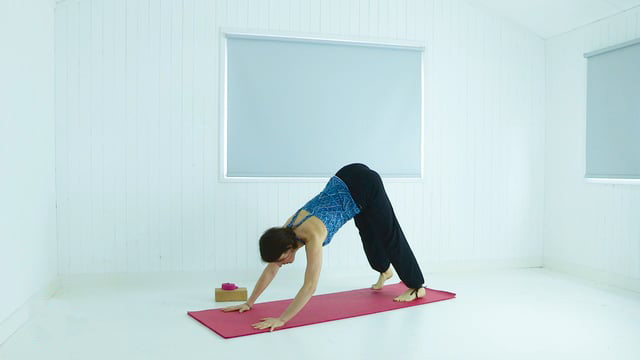 Starting with gentle and slow Sun Salutation variations that aim to free up the neck, shoulders and lower back, this class getting you in the flow after having a baby, followed by some focused core work, the aim of which is to reenergise the pelvic region and give your spine more support when carrying your child. You will need a mat, block and strap.
Mum and Baby: Move with Your Baby
18:27 | Sally Parkes
This mum and baby yoga class is suitable for babies from 5 - 7 months old. It's all about following your baby's lead, connecting with each other, and seeing where the stretches take you! You'll move gently with your breath whilst both mum and baby get some stretches. Plenty of ideas of how to incorporate yoga into your baby's life at an early stage, making both mum and baby happier and more relaxed.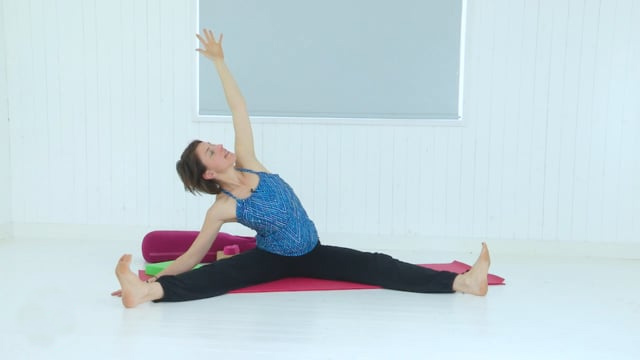 Post-Natal: Relax and Restore
23:13 | Sally Parkes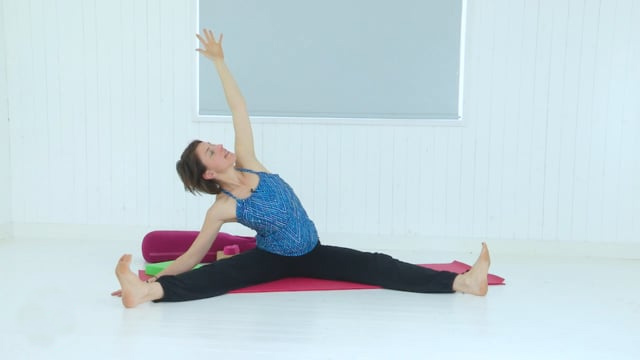 Welcome home, you are free to relax! Sometimes with so much to do, we forget that our emotional batteries are nearly flat and become overwhelmed. Take time to focus on you and only you. Moving slowly and with ease, breathing deeply and thoughtfully, it's finally time to relax! You will need a bolster, strap and block.