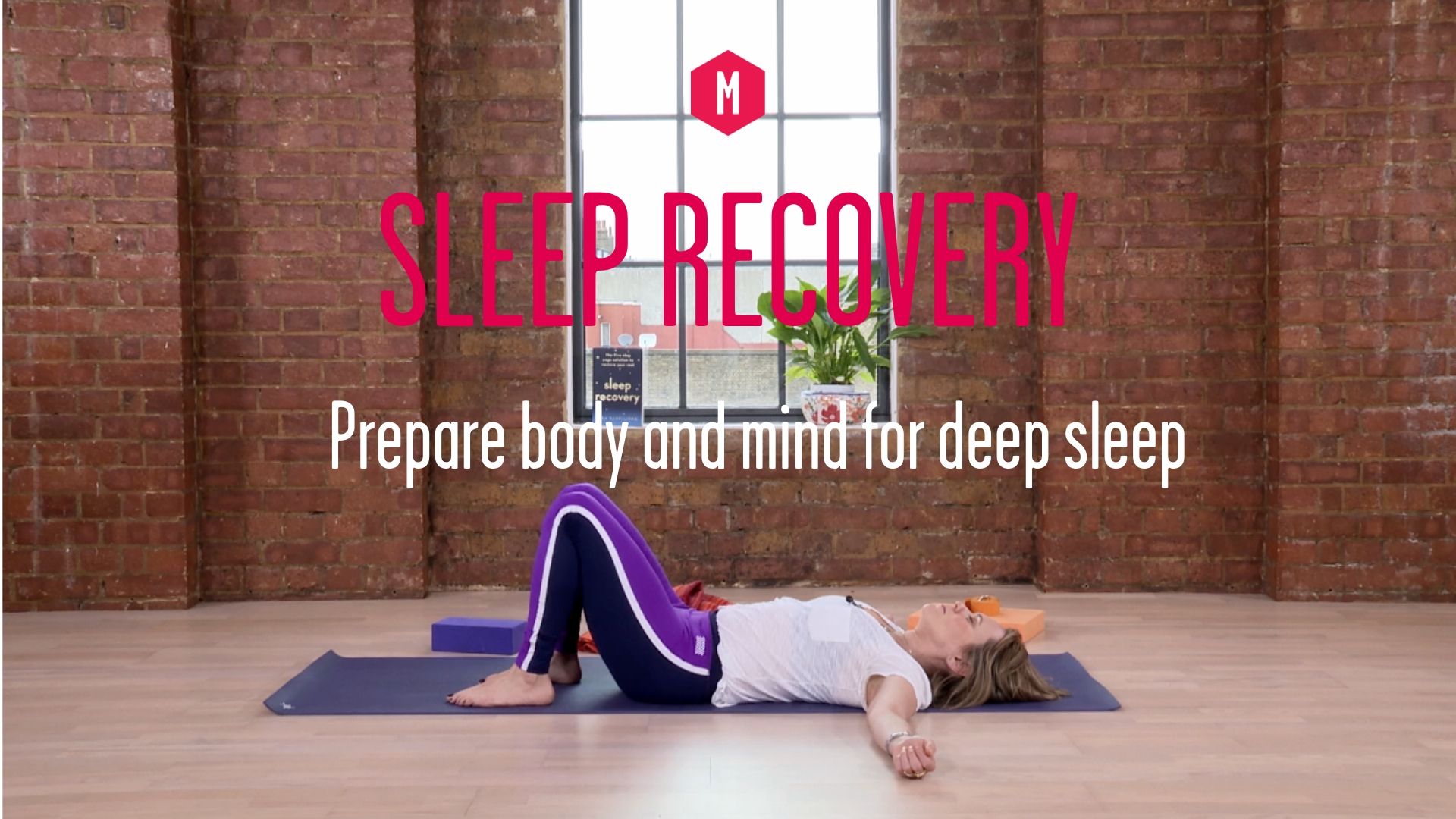 #MovementForModernLife + #MoveMoreLiveMore
OR
If you are a subscriber, or if you have already purchased this course, please sign in to access your content.
---
RESTORE YOUR REST 
Do you want help to sleep better? In the UK two thirds of adults have disrupted sleep. Sleep Recovery with Lisa Sanfilippo offers a solution rooted in over 20 years' research and experience. This course is based on how yoga can support you to find the sleep you need. Lisa offers an integrated and holistic approach to getting a good night's sleep without resorting to chemical support or a solution which only partially tackles the challenge. Lisa's five-step programme: 
Is suitable for all levels
Is for everyone wanting to experience better sleep
Tackles the challenge of better sleep through an integrated and holistic way by understanding each individual's differing needs
Tackles the underlying causes of poor sleep
Your Classes
Sleep Recovery Series (1): Simple Sleep
15:05 | Lisa Sanfilippo
A gentle, simple soothing bedtime ritual yoga class. With a simple set of yoga poses which flow from one to the next, prepare for sleep or get back to bed if you wake in the middle of the night. Suitable for all levels, you can do it in your bedroom with minimal space - even in your bed! This sequence reduces physical tension, lowers your heart rate, and decreases the stress hormones in your body to prepare you for deep rest. This yoga class ocuses on all of the major tension hotspots in your body: chest, neck, shoulders, lower back, hips, thighs, hamstrings: pulling the tension out to prepare you for deeper, more restful sleep. Do this class own or finish with a pre-sleep three part breath class or marma point class. Also an excellent prelude to restorative poses for those who find it hard to settle into restoratives right away.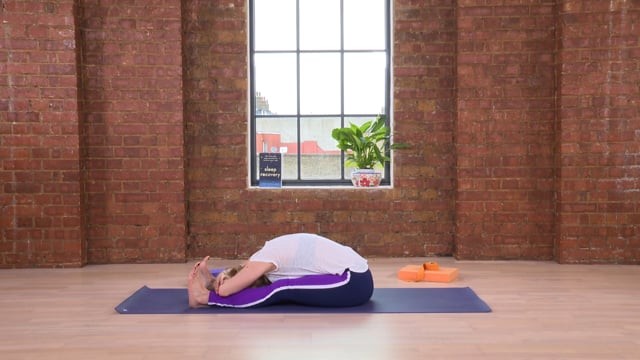 Sleep Recovery Series (2): Deeper Sleep Sequence
28:41 | Lisa Sanfilippo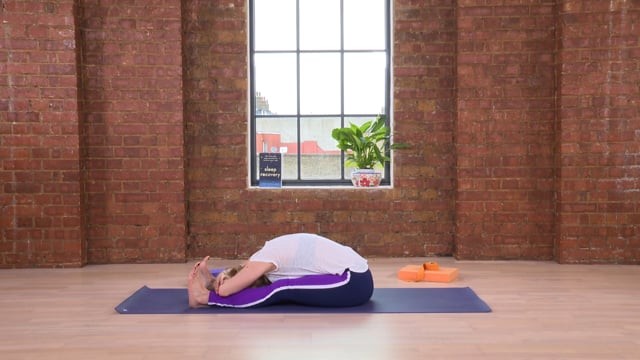 This sleep yoga class ritual is perfect for evening time to slow you down to get ready for bed, or remedy for middle-of-the-night wakeups. This class is for those who like some deeper yoga poses, and have more mobility. Featuring deeper hip, thigh, hamstring, and twisting poses, as well as seated forward bends. Breath using 'the drop' which lowers physical tension, decreases your heart rate, and dissipates the stress hormones in your body, to prepare you for deep rest. Also good for those who want to prepare for a restorative practice at any time of day. You will need a cushion, pillow or yoga brick.
Sleep Recovery Series (3): Restorative Pick Me Up
20:28 | Lisa Sanfilippo
This yoga class teaches the set up of restorative yoga poses to bring you into the mental and physical states which repair your ability to sleep at night, whilst helping to replenish energy during the day. These gentle restorative yoga poses will gently energise you, perfect for a midday pause or great as a gentle way to start the day. Poses include legs up the chair pose, lying down goddess pose and child's pose. After you've learnt the set up for these poses we recommend you learn the set up and stay in position for a minimum of 3 minutes for each pose. You'll need a chair or a sofa, a blanket, a belt and two bolsters or sofa cushions. Lisa talks us through the set up of these props, and how to use sofa cushions for a comfortable restorative goddess pose.
Sleep Recovery Series (4): Simple Morning Wake Up
06:47 | Lisa Sanfilippo
Keep it simple with a set of simple exercises which can be done anywhere! This can be done in the office, kitchen or wherever you don't have space to lay out a yoga mat, and wake up happier and more focussed. Also great as a pick-me-up when you're at work, these poses and this breath focus will help you wake up easily, and can be done almost anywhere. You'll clear your head, get your circulation going and feel more alert. Use this any time of day as a pick-me up.
Sleep Recovery Series (5): Breathe to Relax
19:06 | Lisa Sanfilippo
A tutorial of breath work practices which are gentle, adaptable and easy to remember when you want to repair your ability to rest throughout the day. Use them to drift off to sleep at night, or if you wake in the middle of the night. The first breath practice is a simple Ujjayii breath with a lengthened exhale to increase a sense of calm, then three part breathing. These techniques are perfect to practice before bed or anytime you need to relax.
Simple Sleep Recovery Series (6): Marma Points for Relaxation
09:48 | Lisa Sanfilippo
Marma points are two hand-pressure points from the Ayurvedic tradition of marma. When you find the right point, and combine these points with a long exhale, they drop you down into a relaxed state that restores your ability to de-stress and rest throughout the day, and can send you off into sweet dreams at night. Not suitable for pregnant women or those with low blood pressure. A great tool to use for anytime you need to relax and calm.
Sleep Recovery Series (7): Meditations
14:52 | Lisa Sanfilippo
A simple breath focused meditation class to help digest the day's thoughts, feelings and impressions to banish the bedtime thought-parade that can prevent you from sleeping. Lisa gives you tips on mental-digestion during the day to prevent and recover from night-time sleeplessness.
Why not take our
16-step Sleep Challenge
next?