Sleep has been proven to be one of the key factors in your optimum health, and yoga, meditation and breathing can be key to improving your sleep health. Because there is simply nothing better than a good night's rest, we've got a 7-Day Challenge with yoga classes for the morning to get you moving and evening classes to help you to relax. We think that at the end of this challenge your snooze-time is bound to be better.
Completely free for MFML subscribers we'd love for you to join us!
#MFMLBigSleep #MoveMoreLiveMore
---
WANT TO BE GREAT IN BED?
This challenge is for you! And for all of us who could do with a better night's sleep. Let us help you to clean up your sleep routine for good and get some good-quality kip.
Your Classes
Relax Big, Sleep Deep
26:01 | Lucy McCarthy
A sweet, nourishing and deeply relaxing sequence to help you drop away tension and stress. Moving through forward folds, this flow class is perfect for those challenged by sleep issues but also great stress release yoga class for practicing anytime. You will need two blocks.
Additional Material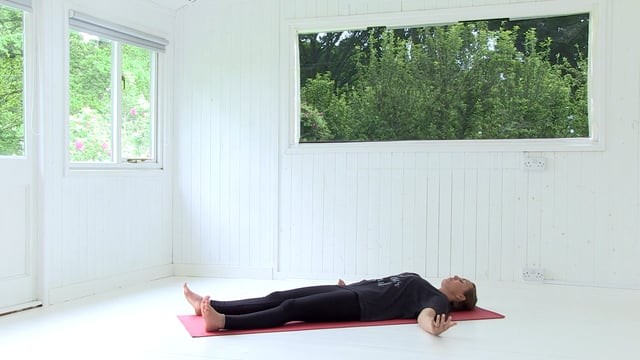 Tension Buster Sleep Seducer
22:58 | Lucy McCarthy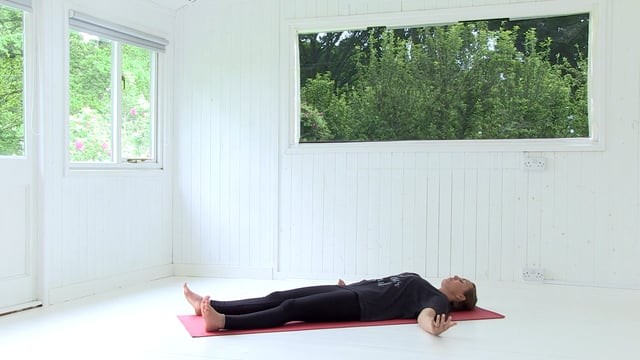 A tension freeing practice to help shake off and rinse out blockages and habitual holdings that get in the way of relaxing deeply. Ideal for releasing stress, rinsing out frustrations and emptying out stagnant energy. Perfect for after work and with a long savasana, great for before bed. You'll need an eye-cover.
Additional Material
Quiet Mind, Deep Surrender
23:10 | Lucy McCarthy
A meditative, peace-inducing practice to calm the busy mind and drop deeply into the body. Perfect for when there is inner chaos and a tired body. With a focus on breath-work, there are some standing poses to help harmonise body and breath and create an inner calm. A great class for before bedtime or towards the end of the day to start a peaceful evening. You will need a block & eye-bag.
Additional Material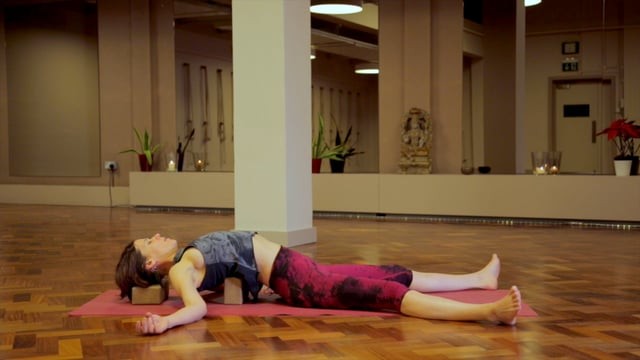 Restorative: Full Body Airing
17:34 | Naomi Absalom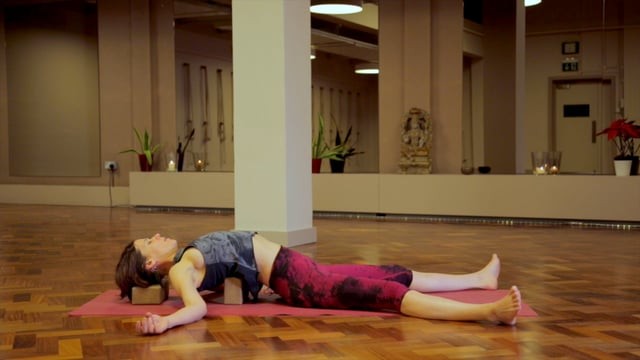 A very peaceful guided restorative sequence, just a couple of poses and more focus on the meditative aspects of this very quiet practice. A brilliant way to end the day. You will need two blocks or a bolster.
Additional Material
Better Sleep: Settle down for sleep
24:08 | Lisa Sanfilippo
This is yoga to enable you to settle down to sleep, you can even do this practice in bed. Lisa gives you the essential poses and breathing to settle the nervous system ready for rest. She also shares some acupressure points known to help with calming and soothing the body to rest.
Additional Material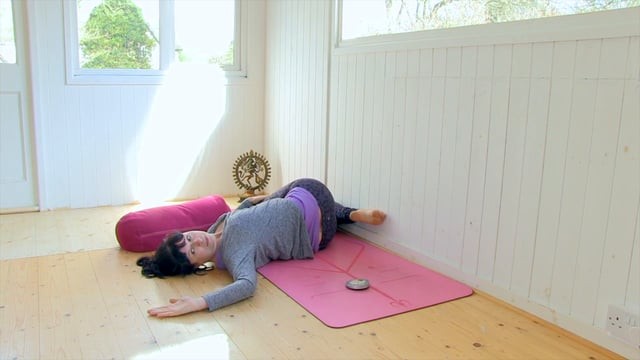 Relax and Soothe into the Evening
25:28 | Andrea Kwiatkowski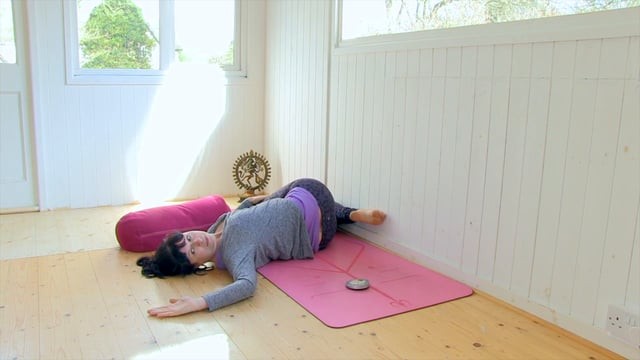 This yin yoga class is entirely at the wall. This means that the wall will aid you to relax and deepen your positions, you can relax into the wall so that tension melts away. This class is the perfect antidote for after a busy day at work. Using a wall changes the bloodflow and improves circulation. You will need a bolster.
Additional Material
Peace and Breath
17:20 | Norman Blair
A very quiet and gentle yoga class. All yoga poses are supine and held for a period, where the body is calmed and quieted and attention is turned inward. Then Norman leads a breath practice at sitting. You may need a cushion or block for sitting still. Great for times where you are looking to reduce stress/anxiety and perfect for before bed when you are looking to quiet the mind and gently stretch the body.
Additional Material