Restorative Yoga › 30 to 45 mins › Adrianna Zaccardi
44:33

Restorative Yoga: Inner Knowing

This restorative yoga class brings our attention to rest at the crown of the head (Sahasrara). Start in seated meditation using visualisation, and then expand your presence with a restorative downward facing dog. You will need access to a wall (or edge of bed or sofa) for the deeply restorative legs up the wall pose followed by a deep body scan to close practice. You will need blankets, eye pillows or covering, bricks and a bolster. Pregnant practitioners: after the 30 week mark, downward facing dog should be practiced for periods of 30 seconds or less, or rest in child's pose.

43:20

Restorative Yoga: Inner Vision

This restorative yoga class brings awareness to inner vision, the third eye (Ajna); the intuition, the way of seeing and perceiving the world. With three poses and a breath practice, this class creates clarity and can be practiced at any time of day. Suitable for all levels and bodies, a calming practice to call you into deep presence and inner knowing.

35:04

Restorative Yoga: Listening In

This restorative yoga class brings your awareness to the throat energy centre. (Vishuddha). This energy centre is commonly connected to how we express ourselves, but this class will explore how we listen and respond. Not suitable for those with any upper spine/ neck injuries. Suitable for women in their second and third trimesters. You will need an eye pillow, blanket, bolster and blocks.
41:49

Restorative Yoga: Open to Love

A very gentle restorative yoga class. Starting with self-massage, explore the use of touch and breath to gently open the heart to the fullness of life. Followed by simple gentle and nourishing restorative yoga poses to open the chest, bringing presence to rest at your heart space (Anahata). You will need a bolster, block and blanket. Suitable for all.

43:00

Restorative Yoga: Pause to Feel

This restorative yoga class is designed to cultivate awareness through the pelvis, lower belly and sacral plexus; the home of the creative energy centre (Svadhishthana). Poses in this yoga class focus on the back, the lower belly and the legs, and are intended to create space to allow the energy to flow fluidly through this energy centre. It starts with low lunges, moving to a restorative child's pose and then you'll need a clear wall for 'legs up the wall' pose.

37:14

The Sacred Pause

The shorter, darker days are coming, this practice is an invitation to honour the call to pause. In this practice we will be exploring savasana's variations, where you can fully rest. Note: if you are pregnant, I would advise remaining in the first pose of this sequence for the length of this. Unless you are still in the first trimester and feel comfortable transitioning onto your back for the second pose.
---
Join the Wellbeing Revolution
This is your yoga, your way.
Build a happier, healthier, more sustainable life.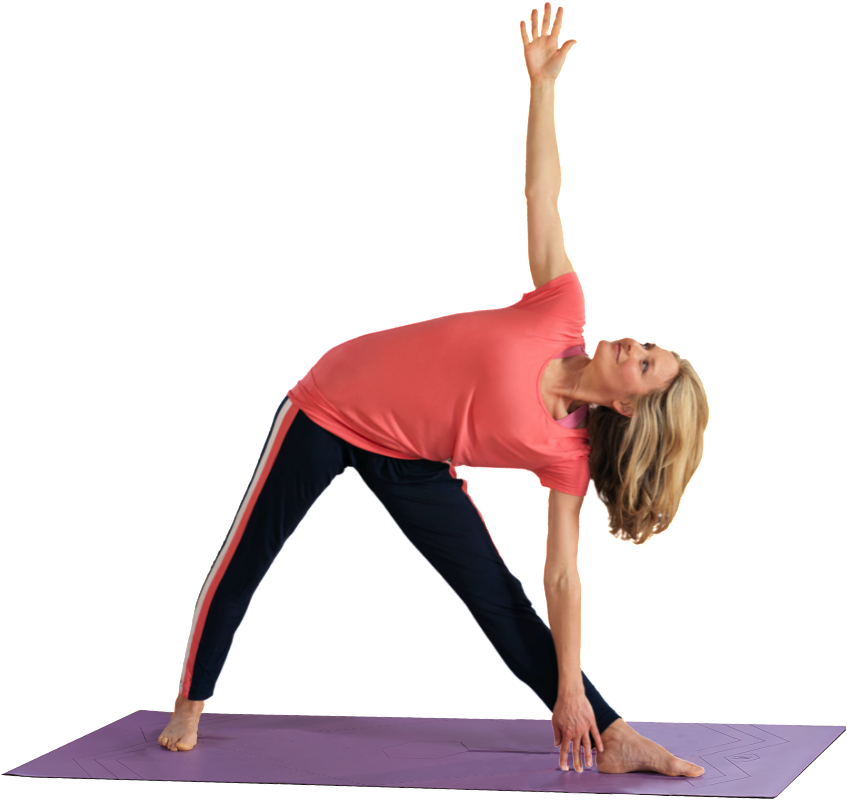 Then subscribe for £15.99 per month. Cancel anytime.