Vinyasa Flow Yoga › Healthy Hips › Emma Henry
01:10:32

Monkeying Around

A fabulous Jivamukti flow with the theme of the Monkey-god, Hanumanasana, otherwise known as the splits. This well-rounded Jivamukti class has the usual mix of sun salutations, standing poses with a focuses around opening the hamstrings and hips, featuring the standing splits, then going into Hamunanasana, forward and backward bends rounding off this beautifully devotional class.

01:35:01

Devotional Jivamukti Yoga Class

This full-length Jivamukti class is an offering, Class focuses on taking on a blessed state, an offering up even as the class progresses through some challenging, fast vinyasa through twisting, hip opening, back and forward bending sequences and some challenging balances. Give yourself the time for a full-length class. As you offer up your practice, you will find you will receive so much more than just a really thorough physical workout!

46:35

Emma - Fit Hips Express Jivamukti Flow

This fast-paced Jivamukti flow is perfect to getting you going in the morning, with plenty of juicy hip releases, twists, leg-stregthening and backbends this class is a rounded way to start the day.
01:18:16

Cleansing Twisty Jiva Flow

This challenging, full-length fast paced Jivamukti class is a cleansing, rinsing twist-based, a strong and risinging practice. Starts with chanting and call and response Sita/Ram. This chant is chosen as Ram is the seat of the Manipura Chakra, the centre of ego and insecurities and this is what we're rinsing out when we're twisting from the centre. Sita/Ram are the perfect couple, and from this practice, this is the most perfect asana practice. The intention is set to being the most perfect being we able to be. With this intention, this Jivamukti class will keep you moving.

01:13:13

Jivamukti: Hips & Backbends

Challenge yourself with this dynamic flow that will take your practice to new heights. Emma builds a clever progressive sequence "" taking you deeper into long holds, deep backbends and hip-openers. Includes side plank, forearm balance, bird-of-paradise, splits (hanumanasana) and full wheel. Class starts with a chant: May all beings everywhere know peace.
---
Join the Wellbeing Revolution
This is your yoga, your way.
Build a happier, healthier, more sustainable life.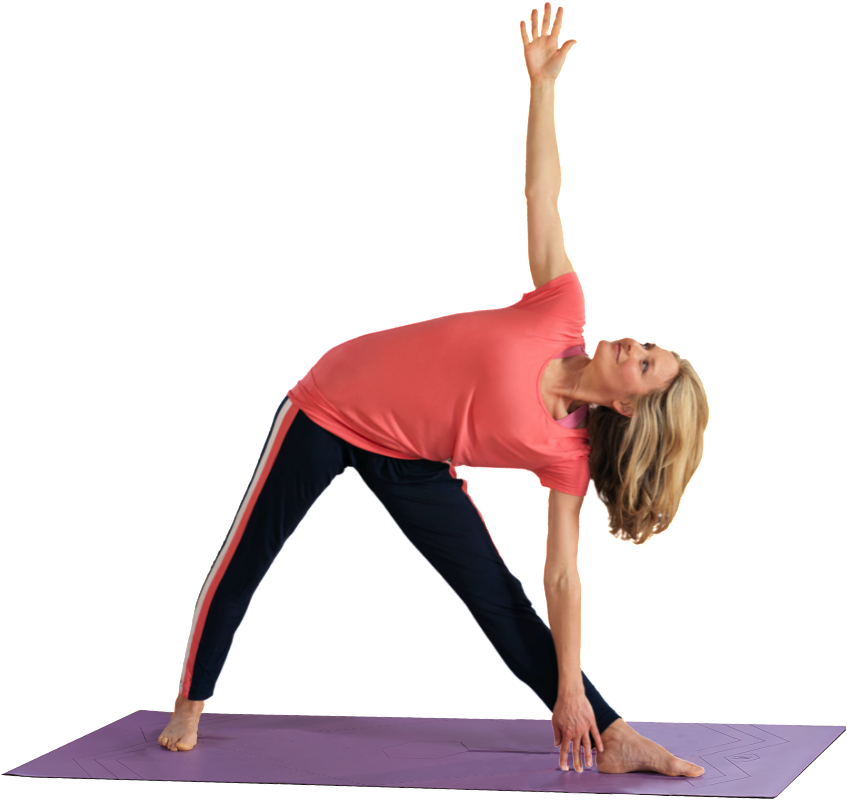 Then subscribe for £15.99 per month. Cancel anytime.