I don't know about you, but I get very frustrated at how 'female' yoga seems to be.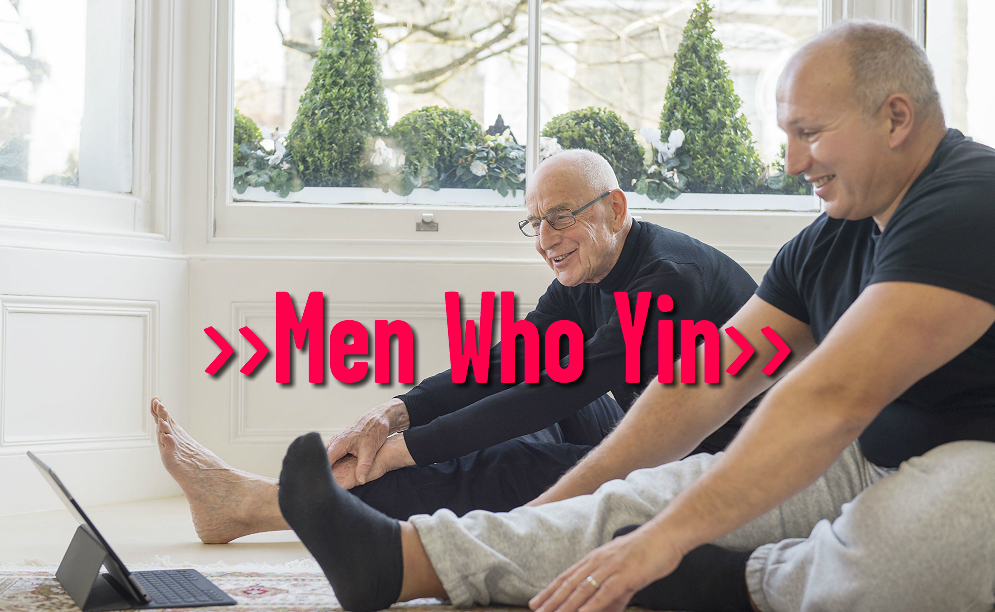 In yoga studios, men are an endangered species!  It's lovely to have an activity that women are entirely comfortable with but I worry that men aren't able to reap the amazing benefits of a yoga practice if they don't get the chance to try! And if you're one of our male movers – I'm so glad to have you here, I really hope that you're loving it!
Many men (and women!) who are athletes or have Type A personalities – the 'work hard, play hard' types – when they do get to do yoga, want to do vinyasa, handstands, arm balances.  The things that play on strength and give endorphin rushes. I know this because I was this kind of person in my past incarnation as a lawyer in the city!
These busy guys live a high-octane life, and they want their yoga practice to mirror this. As with everything in life, we often choose what we want not what we need. These days, I think that the studio yogi demographic is changing, and there are more guys in class – but for many of these guys it's a tops-off and top knot affair showcasing the youngest and fittest guys who are doing all kinds of amazing one-armed handstands and the like.
The trouble is, ordinary dads and husbands risk being put off by an image which they can't relate to and so they'll never 'get' how yoga can make them feel amazing. Take my Dad – he isn't a typical 'bloke' but he is typical of many men who don't like a big show. He wants the benefits of yoga, but with none of the ego-stuff. He's a rock climber who likes to improve his flexibility, he gets stressed and likes to de–stress.  Since he started doing yoga with MFML he's told me that he feels younger and has more balance and strength, than he did 20 years ago.  But he's still not keen on joining the handstand crew. I wonder what would've happened if his daughter hadn't made him do yoga online? I doubt he'd have even thought of doing yoga.
I've had quite a lot of messages from guys saying how glad they are that MFML has enabled them to access yoga finally.  They might never have wanted to go to a studio but now they are moving at home and starting to go to class too. I'd love for you to spread the word about us to your dad (or son, partner, brother, your friends) so that they can get the balance they need in their life.
That's why we're bringing out a brand new series of restorative yin classes with Norman Blair just in time for Fathers' Day. Perfect for stressed out men and women, we hope these classes will help folks see that real men can do yoga in all its forms, and that the toughest work out is a work in.
To celebrate Father's Day, why not think about giving your dad (or any man in your life!) the gift of the Movement. Subscribers get 50% off gift subscriptions right here.
You can also enter our competition in partnership with OHMME Clothing to win a pair of Dharma Yoga Pants for yourself or any man in your life. And just in case you don't win, you can get some gear anyway with 15% off using code MFML2020
Father's Day is the time to look after the men in our lives, so go ahead and spoil yourself or someone special this month!
And for the guys who already practice regularly and know the value of Yin? Please please spread the word and even join in our campaign #RealMenYin this month on Instagram.
As for us, on 19th June, we will be celebrating International Yoga Day at Alexandra Palace. Find out more and register here if you're interested in coming along.
---
This post was written for Fathers' Day 2016 by Movement For Modern Life's fabulous founder, Kat Farrants.