Much is written about balance in yoga. But to understand how best to find it, let's look back at one of our oldest stories and what it can teach us about overriding our desire to focus on individual postures.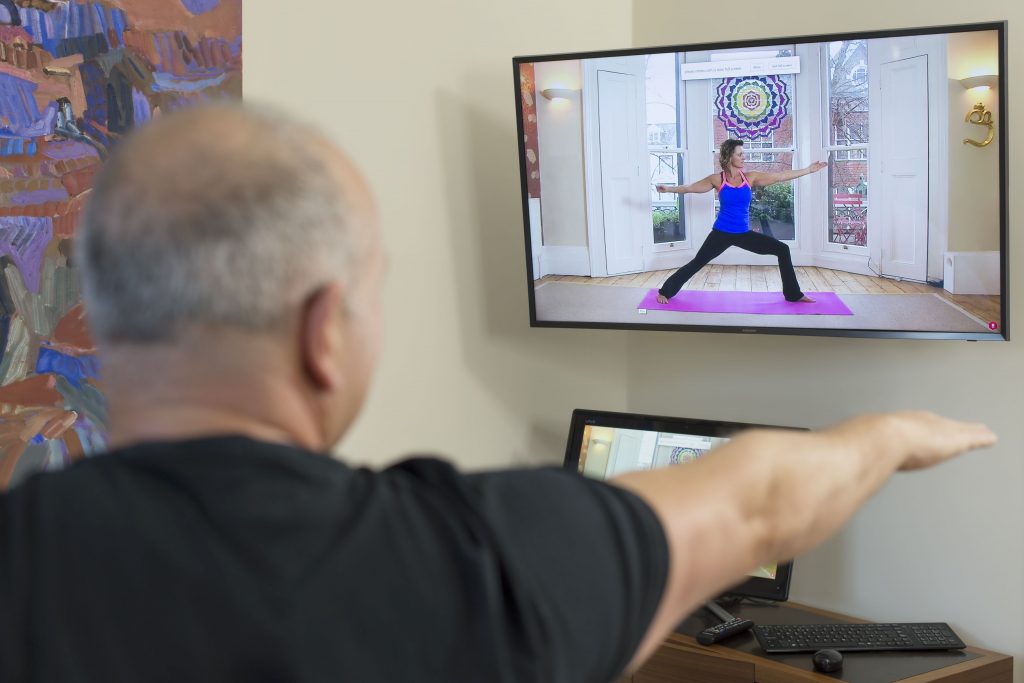 Aggression, revenge and the darker side of love
The story surrounding the warrior Virabhadra whether myth or legend is one of physical aggression and psychological turmoil. The 3 Yoga postures that depict our Warriors mindful actions include Warrior I where the Virabhadra arrives at the sacrifice with two swords in hand, Warrior II, he sights his target Daksha and Warrior III, he finds his opponent and decapitates him with his sword.
This is a pretty strong and graphic story of aggression, revenge and the darker side of love, resulting in a journey via anger and unhappiness through to the realisation of compassion and kindness. Modern practice of these postures is open to the instructor's interpretation but we cannot ignore the dominant masculine theme that runs throughout this series.
Yin and Yang
A quick analysis of the many types of Yoga reveals that in large the most influential Yogis were male creating a greater practice for other men.
If we fast forward a few decades, physical Yoga is most often associated with flexibility and is the exercise of choice for so many females. The following statistics were printed in the Yoga journal 2012:
The study indicates that 8.7 percent of U.S. adults, or 20.4 million people, practice yoga. The study also collected data on age, gender, and other demographic and lifestyle factors. Of the yoga practitioners surveyed: 82.2 percent are women; 17.8 percent are men.
Combining male and female, Yin and Yang, Shiva and Shakti, sun and moon in Yoga is to achieve balance and once we embark upon a Yoga journey this should naturally override our desire to move further and go deeper into individual postures.
Finding the balance
The following two components of Yoga are important in achieving a balanced practice:
Strength: As a result of long-term physical Yoga practice, strength has to rank the highest gain for both men and women. The male form does not lend itself to extreme ranges of motion therefore strength becomes the predominant driving factor which in turn results in an increase in flexibility over time to a greater or lesser degree. None physiological benefits of a strong practice are simple – a strong body equals a strong mind and the more we endure in a controlled practice helps us to cope and increase our day-to-day resilience.
Awareness: In-balances in masculine and feminine energies can result in weaknesses, feelings of illness or simple niggles in certain areas or sides of body. The phrase "he is in touch with his feminine side" sums up how a more rounded individual can communicate so much more successfully both physically and mentally. 
A Fresh Perspective
As a fresh perspective on how we perform our Yoga on a daily basis, I advise that we step away from our own strengths and weaknesses and focus for a while on the balance of our masculine and feminine traits. Observe how the different sexes practice Yoga and learn from them. Be aware of how the dynamic changes when men and women practice together and use this energy in your self practice.
Want to balance your yin and your yang?
---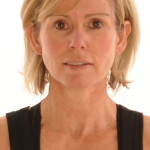 This post was written by Jayne Nicholls, founder and director of Group X Training, creator of 'Freestyle Fitness Yoga', writer and pioneer. Jayne has spent a lifetime moving to music and has been in the industry for 25 years, initially in fitness before moving into yoga 16 years ago. Creator of 'Freestyle Fitness Yoga' and Virgin Active's 'Nova' workout, Jayne now helps others "be the best that they can be" by providing the very best training and industry standard qualifications in Yoga & Fitness.  If you would like to take your yoga practice a step further and see how you could make your passion your profession, why not consider training to become a fully qualified yoga instructor?