#MovementForModernLife + #MoveMoreLiveMore
Already have an account? Sign in
---
MOVE MORE, LIVE MORE WITH THE FIVE ELEMENTS
You can use the five elements to bring harmony, equilibrium and ultimately peace to your life by learning to notice how they function in your body. Top yoga teacher, Lucy McCarthy, has curated five vinyasa yoga classes and five yoga nidra classes that explore each of the five elements in turn - earth, water, fire, air and ether. You are made of this stuff, so learn to master it and you will learn to live the best version of you!  This course is suitable for: 
All levels except complete beginners
Those who want to feel more ALIVE
Exploring breath work, yoga nidra and meditation alongside beautifully sequenced flows
Beginning to discover some of the philosophy behind yoga
Your Classes
Elemental Flow: Root Down Gently
32:36 | Lucy McCarthy
The First of Lucy's 5 elements series. This yoga class will connect you to the earth with gentle, slow and steady movements and a focus on grounding, slowing down and getting present. Perfect for when you're feeling a bit overwhelmed, or you just need help to calm. This class starts with a long breath-work relaxation, then works gently on the hips to release feelings of business and stress. You will need a tennis-size ball and you might need a block.
Additional Material
Yoga Nidra Elements Series: Earth
25:17 | Lucy McCarthy
This yoga nidra takes us on a journey of deep grounding and centring. It is a really beautiful yoga nidra to take if there are feelings of overwhelm or anxiety. It guides us into a place of quiet steadiness, to come away feeling centred, soothed and ready for life's challenges.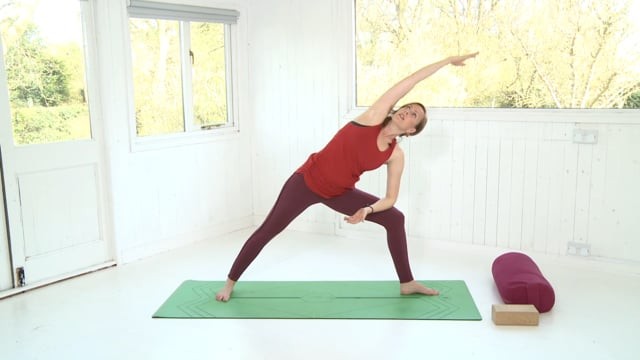 Elemental Flow: Flowing Vinyasa: Water Element
30:38 | Lucy McCarthy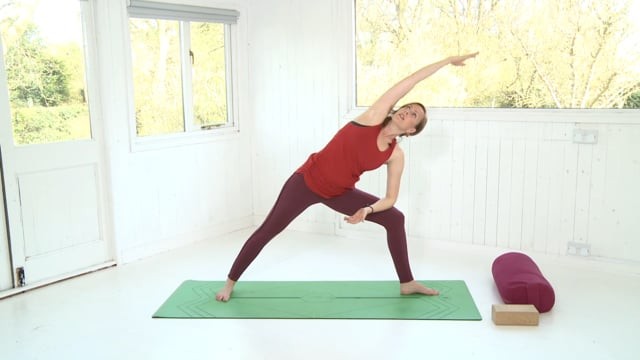 A super fluid practice embodying the quality of water in mind, body and breath. Part of our Five Elements series. In this juicy yoga class we take inspiration from water to invoke a sense of fluidity in our yoga practice, but also a sense of ease in our mind and heart. Starting with balancing breath-work, expect a flowing, dynamic vinyasa class which helps us go with the flow of life and release pent up tension and holding patterns. You will need a bolster and a yoga brick.
Additional Material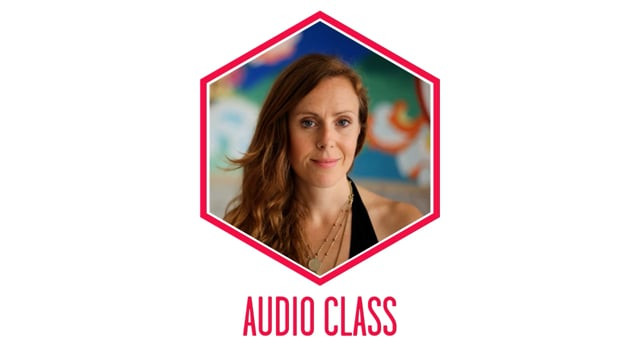 Yoga Nidra Elements Series: Water
28:48 | Lucy McCarthy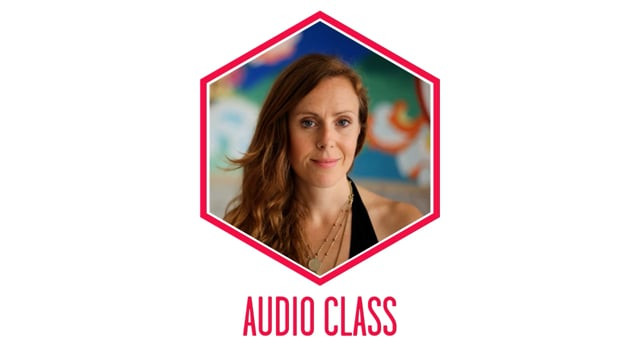 Still Water Runs Deep. This yoga nidra invites you into a state of deep ease and fluidity. It awakens a profound state of flow and leaves you feeling deep nourished and enriched.
Elemental Flow: Fire It Up
23:38 | Lucy McCarthy
Reignite your power with this fiery all-levels vinyasa yoga flow. Class gets moving swiftly, starting with an uddiyana bhanda breath work technique to clear energy and stoke the internal fire. Expect strong abdominal work, plenty of chair pose and some swift vinyasa. Perfect to get you fired up for the day!
Additional Material
Yoga Nidra Elements Series: Fire
25:37 | Lucy McCarthy
This yoga nidra stokes our fire within. It takes us on a journey to empowerment and invites us to stand in our power. If you have never practiced Yoga Nidra before you are in for a treat! It is an ancient practice known as Yogic Sleep. It takes place laying down so is accessible to all levels. The teacher then takes you on a guided journey with their voice. It leads you into a deep state of bodily relaxation, then moves onto quiet the mind and open the heart. This practice is truly powerful and deeply healing.
Elemental Flow: Light as a feather
52:22 | Lucy McCarthy
A slow but strong full spectrum vinyasa yoga class which cultivates lightness and ease in the mind and body. Find lightness and grace in your movements, expect an intermediate-level full body breath practice with balancing poses, forward and backward bends to bring lightness to your physical body and space in your mind. You will need a block & possibly a bolster.
Additional Material
Yoga Nidra Elements Series: Air
25:02 | Lucy McCarthy
This yoga nidra guides us into a sweet space of inner ease. We will be guided to find a way of meeting life, its ups and downs and inevitable transitions, with a sense of fluidity and softness. Just rest comfortably - yoga nidra is a very special practice, suitable for all.
Elemental Flow: Calling In Vastness (Ether)
54:13 | Lucy McCarthy
A spacious vinyasa flow yoga class that uses the breath and movement to cultivate a sense of expansion and space in mind, body and heart. Ideal for days when you're feeling overwhelmed or stressed, this vinyasa flow class starts with breathwork, then moves onto an all-levels soothing flow and ends with a long restorative version of legs up the wall savasana and a breath-work meditation to create a feeling of spaciousness and freedom. You may need a block.
Additional Material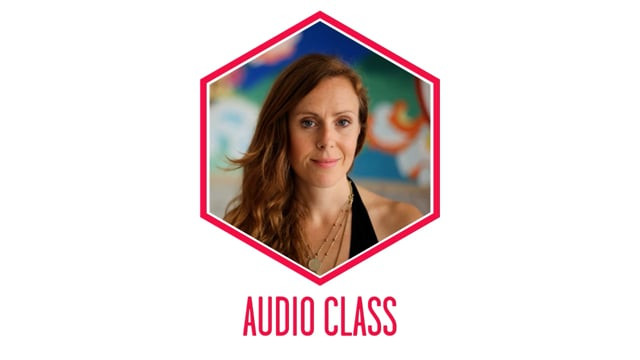 Yoga Nidra Element Series: Sacred Space
21:57 | Lucy McCarthy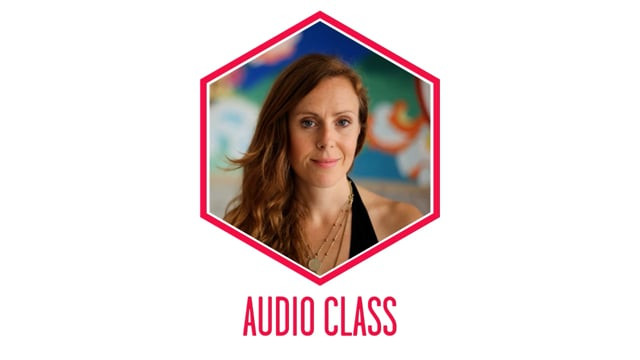 This yoga nidra invites us to reclaim our inner spaciousness; to feel free, vast and connected to the greater whole.