#MovementForModernLife + #MoveMoreLiveMore
Already have an account? Sign in
---
TRAVEL RECOVERY WITH YOGA
We have selected 7 yoga classes to help you navigate your travels mindfully. Travel is exciting and enriching but it stands to reason that it can leave us feeling untethered.
This selection is perfect for:
Everyone including beginners
If you are on the road, needing a refresh after your journey or recovering from jet lag
Hours spent cramped on planes, trains and automobiles; cooped up in small hotel rooms; dealing with delays and mix-ups or negotiating the unfamiliar and eating unusually rich foods all present us with opportunities for growth but can also leave us feeling ungrounded, achy and with disturbed digestion. Whether we are travelling for business or pleasure, a little yoga, can go a long way to optimise our much anticipated travels so that we arrive at our destination or return home relaxed and centered.  We have selected 7 yoga classes to help you to navigate your travels mindfully.<

Your Classes
Yoga on the Move! Yoga for Planes/Trains/Travel
14:36 | Barbara Gallani
A yoga class to get your sneaky stretches whilst you're on the move. You can easily do these moves whilst on the move. These moves are so subtle your travel companions won't even know you're practicing. You'll keep your toes, feet, ankles, knees, hips and whole of the spine flexible and happy and healthy whilst on the move.
Express Hamstrings
13:39 | Andrea Kwiatkowski
A class that takes place entirely on the wall for lengthening your hamstrings. Ideal if you've just had a day seated, travelling or at work, or after running or cycling, which can really shorten your hamstrings - poses which are ideal for lengthening the hamstrings, not if you have any hamstring injuries, but pefect for gentle lengthening and for relieving lower back pain. You will need two yoga bricks.
Yoga For Jet Lag
25:00 | Lucy McCarthy
A gentle, rejeuvenating hatha yoga class ideal for getting your jet-lagged body back to form. With poses great for assisting circulation, reducing swelling and unravelling the hips after long periods of sitting, this yoga class is perfect for grounding after travel. You will need blocks and access to a chair or support to prop the feet up on.
Post-Travel Unravel
41:30 | Zephyr Wildman
This post-travel sequence is great for getting movement back into the spine, hips, legs and shoulders after a long period wihout being able to stretch out. The class starts with gentle lateral stretches and then gets more dynamic and fun. This class is fantastic after travel, the office or as a morning energiser to get you going for the day.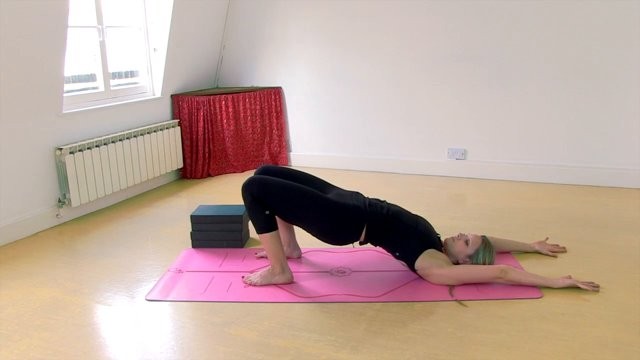 After Travel: Digest and Stretch
26:32 | Zephyr Wildman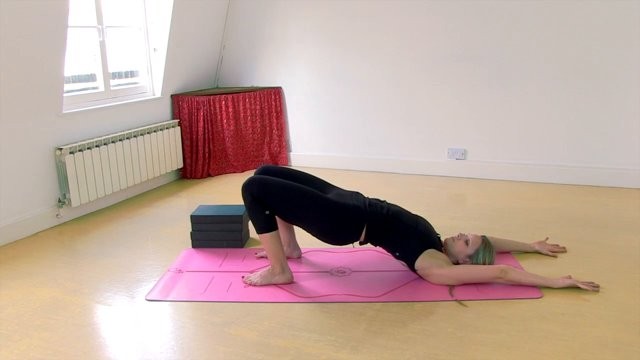 If your gut sometimes feels sore, uncomfortable or 'stuck' after flying, or driving long journeys, this yoga class is for you. Zephyr leads us through some wonderful poses to assist digestion, help the stomach release any tightness and get some circulation back into the limbs. Also includes an amazing anti-sitting stretch. Definitely worth 30 minutes after your journey to arrive with comfort and ease. A couple of foam blocks would be really useful.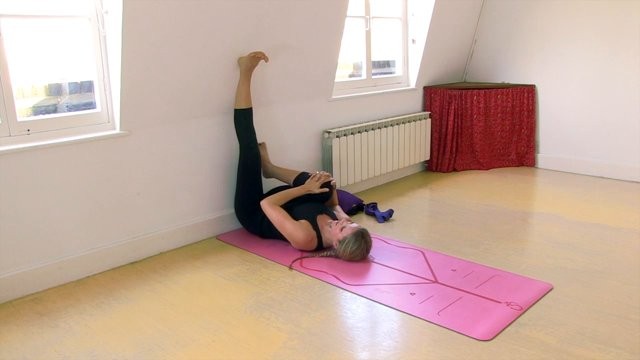 Relax and Restore Post-Flight
21:27 | Zephyr Wildman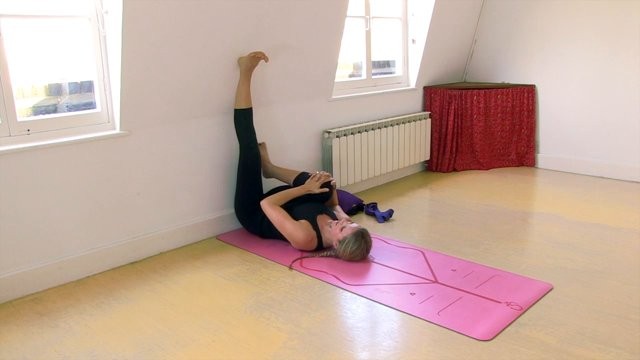 This supine yoga class, mostly with the legs up the wall will help the body recover from flights by reducing swelling in the legs and feet. This class encourages deep release from tension inducing flights, draining of the fluid and restoration of the circulation for the legs and hips. The poses and relaxation will help you feel fully 'landed' in your new destination. You will need to be near a wall and keep a block or a book and a strap handy.
Post Travel Yoga for Hips, Shoulders and Backs
33:59 | Zephyr Wildman
This post-travel sequence is perfect for easing hips, shoulders and backs. Travel does create downward pressure on backs, shoulders and hips, a tightening and weakening of muscles. This class is designed to aliviate pain and discomfort from the travel or from sitting still for lengths of time. A great class after any long journey to stretch out, or indeed after a day sitting in the office.