Gentle Yoga › Re-charge Fatigue › Andrea Kwiatkowski
We're so sorry you are feeling tired but you have come to the right place for a pick me up. These classes are for when it is almost to much to even roll out your mat. Whether you're recovering from injury or illness, you are differently abled, you have a low energy syndrome, you're getting on a bit or you're just a bit tired right now, these classes will provide a gentle way to move, included some seated yoga classes. We promise these videos will not ask too much of you physicaly or mentally and when you are done you will feel better, warmer, glad that you came.  Remember that our Yin and Restorative Section might be a good option for you today and that Breath-work is available to all bodies as is Meditation and Show more
24:16

Yin Yoga: Quickly Find Calm

The practice of tuning in to go outwards in the world is crucial to the practice of yoga. This very simple Yin yoga class helps you to move inward to then move outward into the world with clarity and calm. You do not need lots of time or effort to go inwards in order to feel the effect in a potent way. You will need a block and a blanket.

30:40

Yin Yoga to Breathe Easy

This simple Yin yoga class features breath work (pranayama) and poses to target the lung meridian to relax the body, mind and breath. The lung meridian, when out of balance, may result in headaches, colds and asthma and when in balance brings us to a place of acceptance. This class also includes a beautiful sun and moon visualisation throughout; Buddha taught to trust the sun, the moon and the truth. You will need blocks, a blanket and a strap.

32:18

Yin for Ankles, Knees and Hips

The perfect yin yoga class for those of us who spend a lot of time in shoes, standing up or sitting at a desk. It is equally great after a long day's hiking! Use this class to regain mobility in your feet and ankles and nourish your knees and hips. Yin yoga involves long holding of the poses; stay so long as you are comfortable but, as ever, if you feel any discomfort, do come out of the pose. You will need a block.
---
Join the Wellbeing Revolution
This is your yoga, your way.
Build a happier, healthier, more sustainable life.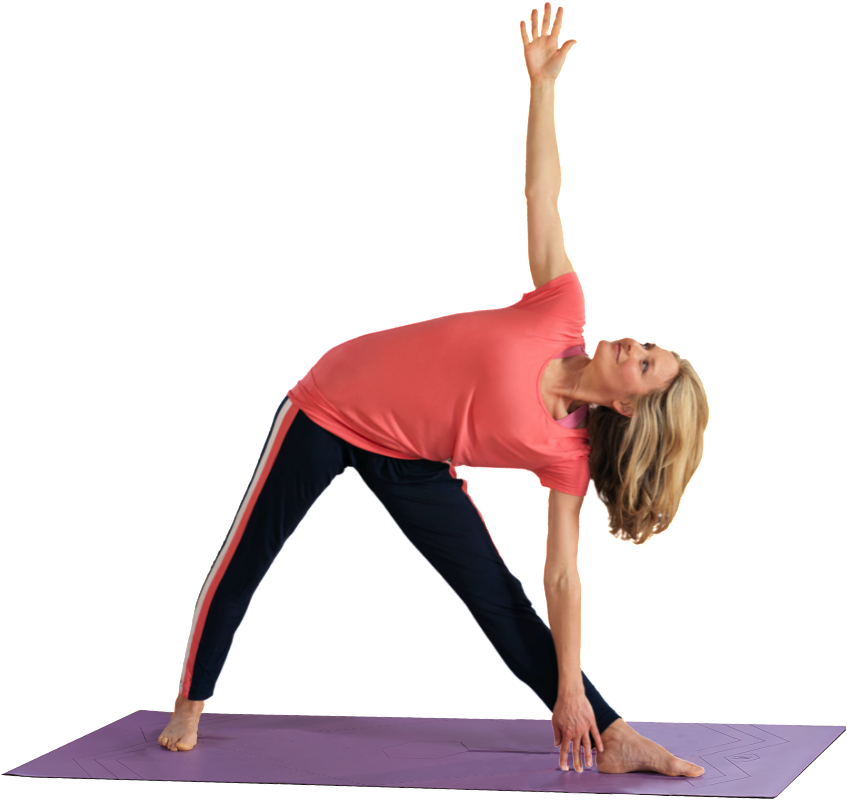 Then subscribe for £15.99 per month. Cancel anytime.