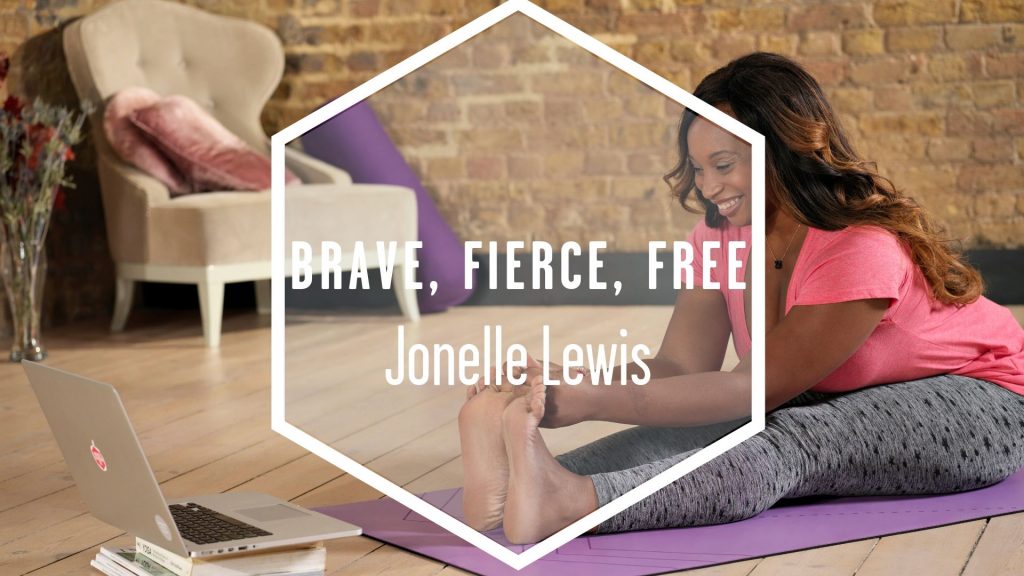 We caught up with MFML teacher Jonelle Lewis who is known for spirited presence, to ask about what it means to be brave, fierce and free.
Your motto is Be Brave, Be Fierce, Be Free, can you tell us why these qualities resonate with you so much?
I feel Be Brave, Be Fierce, Be Free (my motto/mantra) speaks to what happens when a person starts to awaken. We have to be brave enough to start the process of awakening, to start to peel back the layers of conditioning from society. Be fierce speaks to the commitment an awakening takes. There are so many stories that will start to come up & out. If we aren't fierce & committed to awakening we can sabotage ourselves. Things change with your relationship with yourself and with other people.
What actions do you think would result in greater diversity in yoga?
I think we need more teachers of colour included on the faculty of teacher trainings. Alongside this, I believe more people of colour in management and leadership roles in the yoga & wellness industry.
For you, is yoga more about health and wellbeing or about social justice and activism, and why?
These things link together. If people aren't marginalised and disenfranchised they tend to be well & healthy. If you don't have access to certain things based on colour, gender, religion or sexual orientation you will suffer mentally. I teach yoga as a pathway to healing and also a portal to that place of source energy & unconditional love that lives inside each of us. I believe deeply this practice is for anyone who wants to do it and for me it is truly important that it is accessible to everyone.
You don't need fancy leggings or super expensive mat. All you need is to make some space to practice and let yoga work its magic on you. Yoga is about union, oneness, accessing your natural state of wholeness. This can be done in any posture as there is no hierarchy in the yoga practice.
Yoga at it's best supports our mental & physical wellbeing. It connects us to our bodies. It fosters love and respect for our bodies. We learn to appreciate what we can do with our bodies and how our bodies support us. It doesn't matter if we can or can't do a handstand or put our legs behind our heads. What matters is how the yoga makes us feels and how your practice empowers and supports us in our lives.
What are your intentions for 2020?
My intentions for 2020 are to spend more time doing things that aren't directly related to my career. I plan to start learning the Yoruba language & to take a floral arrangement course
Do you feel inspired to be brave, fierce, free? Why not Liberate your hips with Jonelle today in this Yin / Yang flow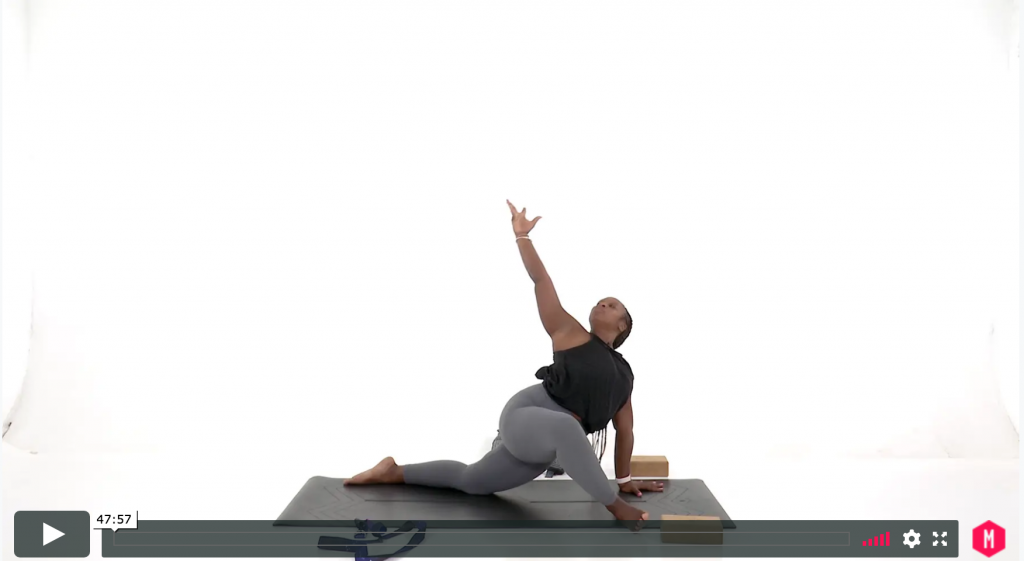 ---
About Jonelle Lewis:
Jonelle is a yoga practitioner and teacher. Jonelle teaches Hatha, Ashtanga, Vinyasa, Yin, Hot, Mandala, Qi Gong and Rocket yoga. Jonelle's classes brim with intention and healing potential.