Having suffered from back injuries and lived with a tweaky back for many years, the topic of spacious backbends is a favourite of mine, and a real game changer. For many people – like me – with backbend pain, gaining "space" is the antidote.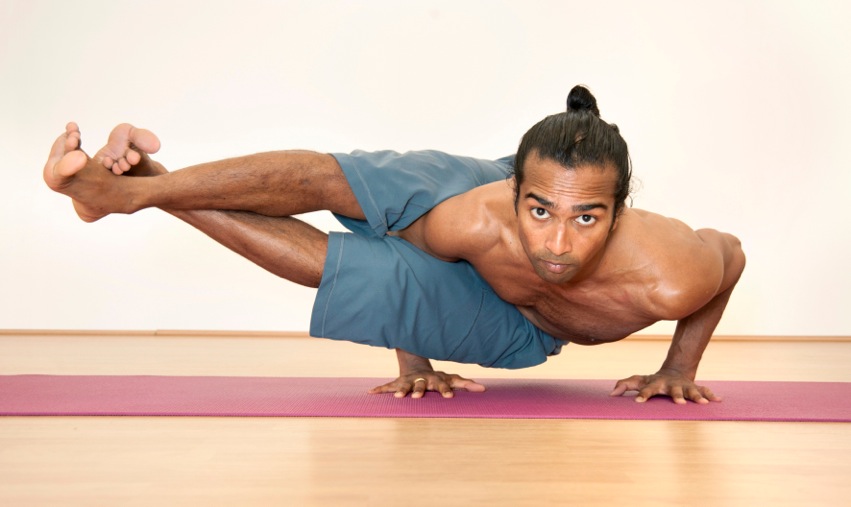 The 'Spacious Spine' class teaches you how to create space in your lower spine. By "space" I literally mean distance between your vertebrae. The kind of delicious distance that traction creates. Many of us dump into our lower spine area, so we stick our bums out and back – think duck backside 😉 This creates compression of the spine and surrounding muscles which causes pain. When practicing like this, it tends to aggravate back issues and long term, causes back injuries. So, the solution is to get spacious in our lower backs in all our backbends, whether cobra, up-dog, camel, bridge, wheel etc.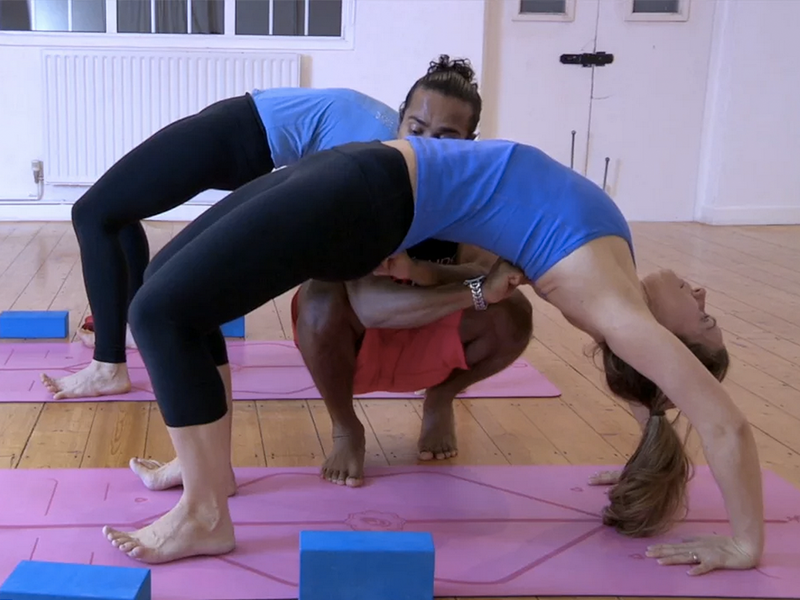 Here's how to do it:
Change your focus – instead of focusing on the success of a deep backbend, value the integrity of your body, a safe practice and creating strength.
Tuck your tailbone or top rim of your sacrum down towards the ground or back of your knees. From standing, give it a few exaggerated goes back and forth so you really get the feeling of the length you're creating in the spine from the tucking.
Now work above the area of compression – lift your ribs away from the hips, elongating the spine.
Use Uddiyana Bandha or the belly lock which is the drawing in and engaging of your lower belly muscles to support the length and give stability to the space you've created.
Try these steps standing and you'll experience the sensation of space in your lower spine. Then apply the principles to your back bending postures – start with cobra and work up to deeper backbends.
Once you've educated the lower spine and core to create space, back bending will be an absolute pleasure with no pain attached. This will allow for the deeper backbends – and greater heart openers – to be explored in a new pain free way.
I hope this article is useful in uncovering some of the mystery of a pain free backbend. I would love to hear from you and your experiences, so post your results here. Enjoy the class, until we meet in the next HPY video!
If you're interested in learning more about Hot Power Yoga, visit www.hotpoweryoga.co.uk. We also hold an amazingly transformative 200hr Teacher Training geared towards building powerful, inspiring and heartfelt teachers. I hope our paths cross sometime soon either in person or on these videos. Until then have an amazing journey on your mat enjoying the gifts of yoga in your life.
Want to take a class with Dylan? You can here.
After a string of injuries forced Dylan to retire from professional Taekwondo, he began seeking tools to reconnect with his body, find fulfilment and gain a sense of balance. His relationship with meditation and yoga began.
When Dylan discovered Power Yoga, he was immediately hooked. It appealed on all levels, from the intensity and challenge of the workout to the meditative and spiritual quality.