Vinyasa Flow Yoga › Life's Challenges › Vanessa Michielon
These classes are especially for you if you are going through times of change or if you would like to change things in your life and want a helping hand with tranformation. These yoga videos will give you and a helping hand in dealing with the highs and as well as lows of life.
01:00:32

Morning Flow for Lightness and Ease

A beautifully sequenced well rounded vinyasa yoga class, perfect to gently energise in the mornings, with a focus on the shoulders and hips, keeping them mobile and ready for the day. This standing yoga flow lengthens tight muscles and create space in our whole body through the repetition of gentle movements in connection with the breath. Class begins with fluid patterns to lubricate our hips and shoulders, then progresses to half sun salutations and continues with easeful standing movements and balances. We finish with a series of supported floor-based postures and a guided breathing meditation to relieve stress and facilitate the shift into the rest and digest state of our nervous system.

58:15

Slow Flow to De-stress and Unwind

A slow-paced Vinyasa yoga class to move away stress and tension at the end of the day. Mental stress can often manifest as chronic tension in our shoulders, neck and chest. This gentle flow aims exactly at releasing muscular contractions in these areas through twists, gentle heart openers, eagleshape arms movements and delicious full body stretches. Feel free to use a chair to support your legs during the final breathing practice and guided relaxation.

56:18

Stress Relief: Come Home To Your Body

In this yoga for stress relief session we focus on connecting to our centre, and creating a safe sense of expansion out into the world and contraction back to ourselves. We will explore the somatic pattern of navel radiation by gently waking up our core, and noticing how this supports our limbs and sense of inner connection. You will need a yoga strap or belt.
01:04:50

Stress Relief: Building Resilience

Learning how to quieten your mind and breath when you are practicing challenging positions can help you train your resilience and improve your relationship with stress. In this flow you will learn how to use your breath as a resource for grounding, and cultivate inner fortitude with repetitions of yoga poses that will safely lift your heart rate up, alternated with moments of rest.

58:51

Vinyasa Flow: Move With Awareness

An intermediate vinyasa flow which invites us to stay present and to notice without judgement any distractions we might encounter when moving on our mat, including the fear of failing or our need to achieve specific yoga pose goals. This yoga class is a comprehensive sequence which starts with a meditation and breath work practice, followed by a shoulder and chest opening warm up, then balances and twists, including fallen angel pose, to unlock your spine. You may need a block.
---
Join the Wellbeing Revolution
This is your yoga, your way.
Build a happier, healthier, more sustainable life.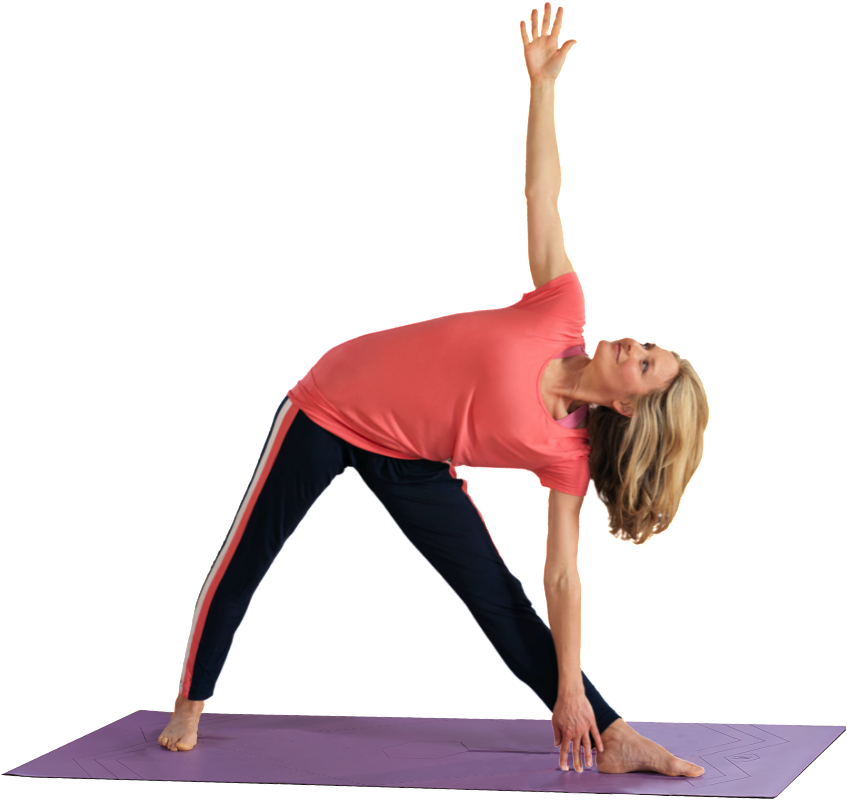 Then subscribe for £15.99 per month. Cancel anytime.