Already have an account? Sign in
---
FIND YOUR ENERGY AS YOU MOVE INTO SPRING
We invite you to lighten and brighten your body and mind for the new season. Beginning with gentle twisty, practices to awaken, cleanse and get rid of any stagnant energy.  Your journey into springtime warmth continues with gentle Yoga and QiGong movements to become your best you.
Delivered direct to your inbox to motivate, inspire and ensure your best chance of success:
Seven carefully selected videos for a week of movement.
A gorgeous mix of Yoga and QiGong.
An inspirational email every day.
GORGEOUS SPRINGTIME CLASSES TO GET YOU MOVING
Brush out those cobwebs!
Lighten Up!
Put a spring in your step!
WHO'S IT FOR?
Accessible and fun, this gentle challenge is suitable for anyone who would like to feel energised and joyful in the new season.  
If this sounds good, then this challenge is for you:
Move more regularly.
Feel brighter.
Ease aches and pains.
Loosen joints.
Find your energy.
Achieve optimal health.
---
LET'S GO!
Let us know how you get on during the challenge and share your journey with us on social media using #MovementForModernLife + #MoveMoreLiveMore.
Already have an account? Sign in
Your Classes
Yoga Detox And Energise
17:26 | Lucy McCarthy
A nice and easy class if you're feeling a little sluggish, or your energy is low. Can yoga detoxify you? Most likely not. But with plenty of twists wringing out your digestive system, breath work to get rid of any stagnant energy this class is guaranteed to pep up those who feel they need a little twisty, wringing energy in their day. You will need a block.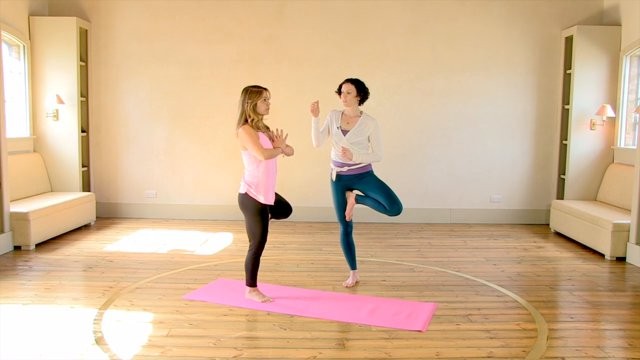 Movement for becoming your best you
24:25 | Mollie McClelland Morris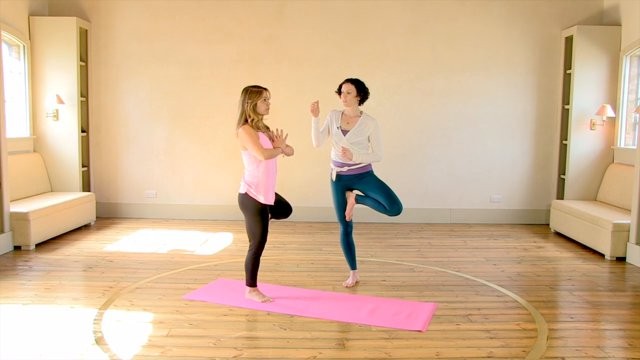 This short movement class is ideal for before a big event, or potentially stressful situation or just anytime you want to tune in to 'you', to be the best version of yourself. Great for giving your confidence back. Various simple bodywork, breath and mind techniques are used to enable you to 'ground down' to rise up to being the best version of yourself.
Sort Yourself Out, Stretch Out and Start the Day
38:13 | Mimi Kuo-Deemer
This mindfully-paced most-levels vinyasa class is great for sorting yourself out and stretching out to start your day at the beginning of the day. This class includes gentle stretches, sun saltutes, standing poses, hip openers, forward bends, a bit of everything to stretch out in the morning.
Qigong for Meridian & Joint Health
36:08 | Mimi Kuo-Deemer
Energise your meridians and stimulate your joints with these gentle QiGong movements. Perfect to set you up for the day or settle you down for sleep, this all levels class will kindle optimal health and wellbeing, leaving you feeling your best.
Moving Meditation: Qigong Basics 1
20:44 | Mimi Kuo-Deemer
This first part of the QiGong basics series focuses on standing meditation and breathing practices, both central to the qigong tradition. QiGong is a Chinese energy practice that works with the principle of "xing ming shuang xiu" "" meaning "the spirit and body are equally refined and cultivated." It is designed to bring the qi, or life energy, into the body and encourage it to flow without blockage. Founded on the virtues of trust, integrity, wisdom, and compassion, QiGong practices help create a feeling of inner and outer peace, energy, and wellbeing.
Lift Your Spirits
41:46 | Aoife Kane
This vinyasa yoga class will get your heart moving and lift your spirits through a fast pace right from the very start and focusing on backbends. This class is a light-hearted way to start the day and will get you moving. Accessible for beginning intermediates with modifications, you will need a block.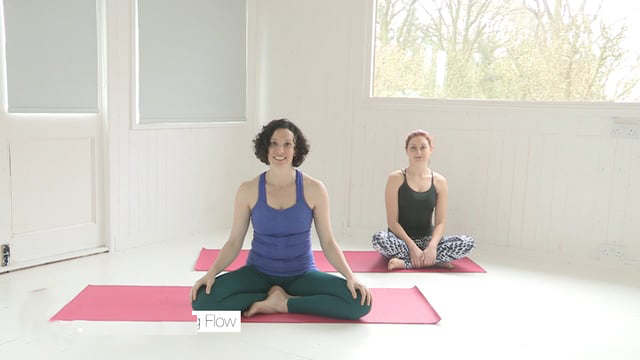 Self Care Warming Flow
42:00 | Mollie McClelland Morris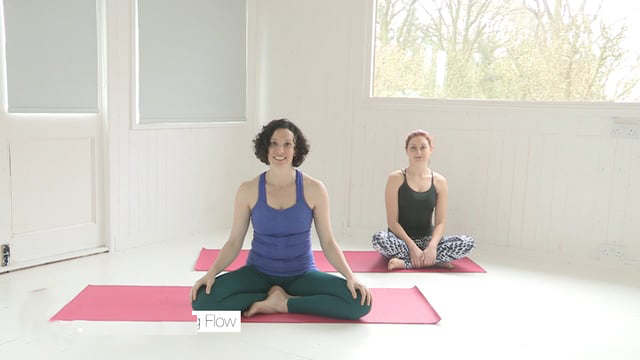 Any time you want to take care of yourself, take this easy to follow sequence. Body taps and brushing give way to gentle repetitive moves that encourage every muscle to warm and open. Mindfully paced, sweet and kind, Mollie's class is suitable for most bodies. Ends with a gorgeous long relaxation. You may like to have a blanket ready if it's chilly.