Core Strength › Leila Sadeghee
It is crucial that you keep centred and strong in your yoga practice. Flexibility without strength coming from a powerful centre of integrity is really only half the story. Make sure that every practice, and everything you do in life comes from a position of strength, power and a strong sense of you. You'll be much less prone to injury.
With a powerful, strong centre you will be able to access stability and strength in every area of your life.
With these daily yoga practices - plus tips and information about the importance of a powerful center for creating stability in every area of your life - you'll notice your body, your practice, and your sense of moving throughout your life from a position of strength and courage.
Have fun, enjoy that beautiful burn, feel the strength and power. Oh, and  did we mention that your abs may start to look pretty hot too.
01:04:26

Master Of Energy, Master Of Awareness

Become a master of energy with this full-length prana-fuelling yoga class. Perfect for when life is challenging and you're looking for a deeper awareness to help you navigate. In these practices we're building a vessel to expand our awareness, so we can engage with life in a vibrantly creative way. This is a luscious and soulful practice that incorporates visualisation with the yoga. With plentiful planks and many long holds, you'll find your core fired up and your strength will be challenge! This is a challenging class but simply do your best to work on your personal power!

28:08

Heat Your Body, Cool Your Nervous System

In this class, Leila shares her own practice which helps her to deal with living in the modern, urban world. How she pulls her awareness away from struggle and into ease. This is a meditative, heating practice to cool the nervous system and support the immune system. The class is a fast-flowing and core-focused Anusara-Inspired vinyasa flow ending with plenty of supine twists.

47:46

Arm balances: Strength & Power

Challenge yourself with Leila's slow burn dynamic sequence, building strength in the shoulders and core guided smoothly by the breath. Leila preps the body with deep twists, "˜jack-knife' hand stand and intense hip openers like 10 O' Clock splits (wide hanumansana) "" all in preparation for the big arm balances to come.
07:00

Handstand Tutorial

Always thought handstand was impossible? Think again. This tutorial reveals the secret "" it's called the L-pose. Leila gives you the building bocks to build from L-pose step by step to get your handstand. Turn your world upside down today!

55:25

Radical Creativity

Need to clear some head space or find great new challenge on the mat? Leila throws in some criss-cross core work to scramble the brain, handstands and chanting to clear creative blocks and revitalise.
---
Join the Wellbeing Revolution
This is your yoga, your way.
Build a happier, healthier, more sustainable life.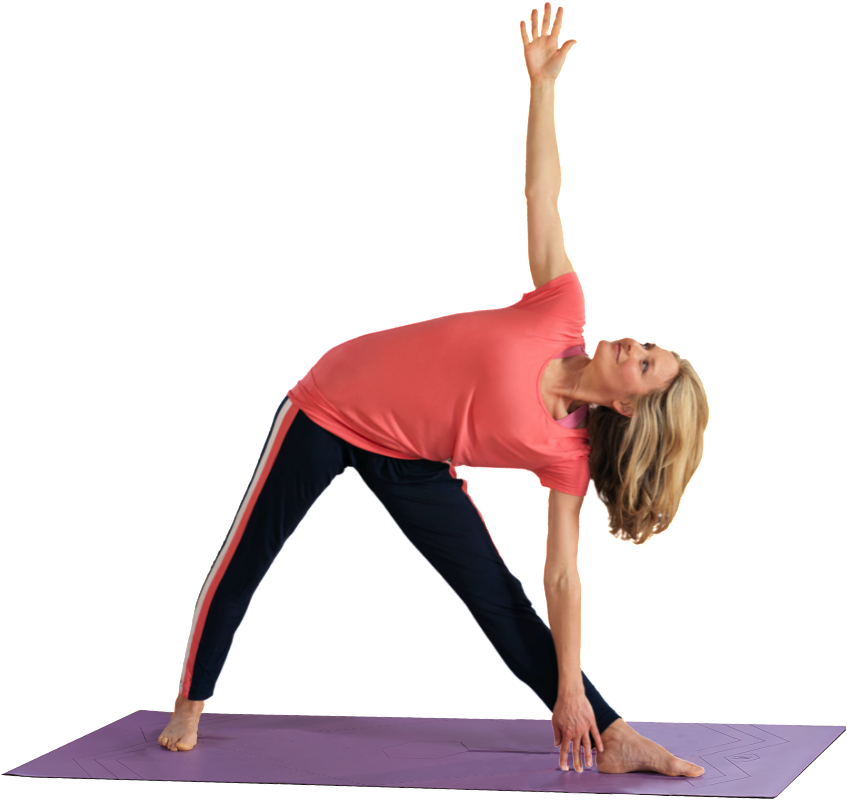 Then subscribe for £15.99 per month. Cancel anytime.