Hatha Yoga › Therapeutic Benefits › Lizzie Reumont
If you've got a body part that's giving you trouble you've come to the right place! Bad back? Painful knees? Ouchy Hips? This is your SOS toolkit for when something hurts.
14:12

Learn Safe Alignment

This is a crucial, in-depth yoga class for all of us to learn how to practice safely. It is especially good for those coming back into their yoga practice after injury of the ribs, shoulders, arms and hands. Learn how to practice in an integrated way, how to be balanced, and the correct orientation of the head and neck to the arms and torso. A really great yoga tutorial as well for all of us to learn correct arm, shoulder movements in poses like Eagle Pose.

32:38

Protect & Recover 3: Healthy Spine

Perfect for recovering from illness or injury, or for those seeking more gentle variations to the usual yoga class. This yoga class can be done either standing or in a chair. This class helps to very gently mobilise and create a sense of awareness and balance through the back - the vertebra, ribcage, shoulders and arms and hands as they relate down into the hips, and up through the neck. The slow pace gently brings the spine into flexion, extension, side bending and twisting either in sitting position or through standing. You will need a chair.

33:19

Protect & Recover 2: Gentle Floor & Modified Standing Poses

Perfect for recovering from illness or injury, or for those seeking more gentle variations to the usual yoga class. This yoga class focuses on gentle, smaller movements and exploring the movements of the lower body. Starting with lying on the back, we then move through modified sun salutations. If you want to be able to flow, but your body has more limited mobility, this is a great class for offering variations on common poses. Learn how to lunge safely, how to do chair-supported warrior poses and some gentle chair twists, before closing back at the floor to rest.You will need a chair.
26:43

Protect & Recover 1: Lower Body

When you're recovering from illness or injury, start slow. Work through a very gentle recovery in this series from the ground up. This first class looks at the feet, ankles, knees and hips. Learn to understand how your body works and find and explore your own movement. This is perfect for those in the beginning stages of recovery or looking to strengthen weaknesses from past injury or illness. Warm up and move through stiff joints and bring overall awareness to the interconnectedness of the feet through the legs to the hips. This class takes place mostly seated in a chair and is accessible to most bodies.

11:44

Tight Hips Recovery

This short yoga class takes place supine, so it is great for those recovering from injuries or for after a really long walk, run or cycle-ride. Also great for after a long day at the office or for after travel to ease your hips back to health. Plenty of very accessible stretches to take the strain out of hips which tighten from exercise or from sitting still for a really long time. Thanks to Wellicious for their beautiful clothes!
---
Join the Wellbeing Revolution
This is your yoga, your way.
Build a happier, healthier, more sustainable life.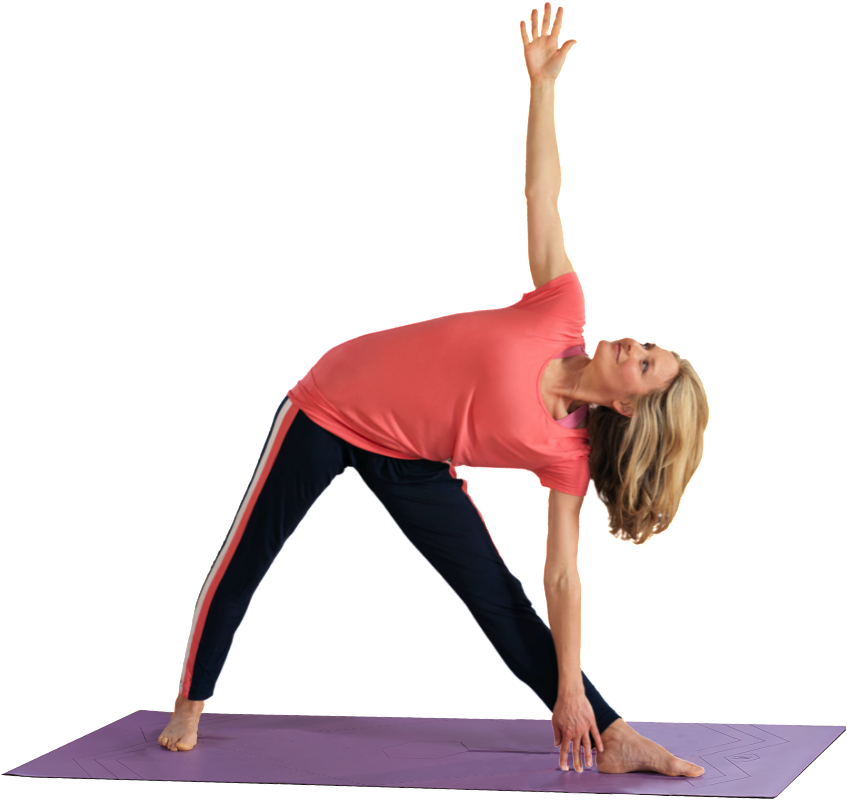 Then subscribe for £15.99 per month. Cancel anytime.