Hatha Yoga › Therapeutic Benefits › Gabriella Espinosa
If you've got a body part that's giving you trouble you've come to the right place! Bad back? Painful knees? Ouchy Hips? This is your SOS toolkit for when something hurts.
01:13:18

Yoga for Pelvic Floor Health

This yoga class brings awareness to the pelvic floor and lower body through breath, gentle movement and deep relaxation. Starting with a long relaxation, we then bring gentle movement to the body, practicing yoga poses to bring tone and range of movement to the pelvic floor. Class ends with a guided lower body relaxation. Pelvic Floor health is essential as we transition into Perimenopause and Menopause. As our levels of oestrogen begin to fluctuate, this can have an effect on the tone and elasticity of the pelvic floor. Increased levels of stress and anxiety during this time can also lead to hypertonic or overactive pelvic floor muscles caused from too much tension or tightening of the pelvic floor. Pelvic floor muscles can also be weak or hypotonic meaning the muscles are not providing enough support for the bowels, bladder, and uterus. You will need a bolster, blankets, two cork bricks (if you have them, or books), a belt, sandbag or weights (optional).

08:04

Three Yoga Poses to Support Digestion

It might not be easy to find time to move our bodies or practice a yoga flow in our busy lives, but it is important to aid our bodies and help support our digestive system throughout the day. In this quick yoga class, Gabriella will guide you through her top three poses which can help support our digestive systems along with a diaphragmatic breath technique to help create calm. These will only take a few minutes and can all be done at your desk!

22:19

Gentle Yoga for Gut Health: Aid Digestion

This gentle yoga class begins with slow moving twists, side stretches and poses all designed to gently help support your digestive system. The class finishes with a seated practice to encourage strong posture and uses breath awareness to support digestive balance. Props: one chair, one pillow or bolster.
16:16

Gentle Yoga for Emotional Release

The journey into perimenopause and menopause can bring up a range of emotions from anger, rage, grief, loss and frustration. This gentle yoga class is an opportunity to move with your feelings; allowing them to arise, shift and release through somatic movement, gentle yoga postures and breath work. Welcome the full spectrum of your human experience. You will need a blanket.

01:11:47

Yoga for Strong Bones

This yoga class takes us through a series of poses which have been proven (in a seminal two-year pilot study of yoga and osteoporosis) to improve bone strength. This class builds strength and balance, but in a gentle, accessible way. The key pillars for sustaining bone strength include stimulating the bones through weight bearing movement, muscular engagement of the arms, legs, abdomen and glutes, and balance, which helps build agility and equilibrium. Maintaining our bone strength and density to prevent the risk of osteoporosis is hugely important as we journey into menopause and beyond. You will need 2 cork bricks (or books!) and a blanket.
---
Join the Wellbeing Revolution
This is your yoga, your way.
Build a happier, healthier, more sustainable life.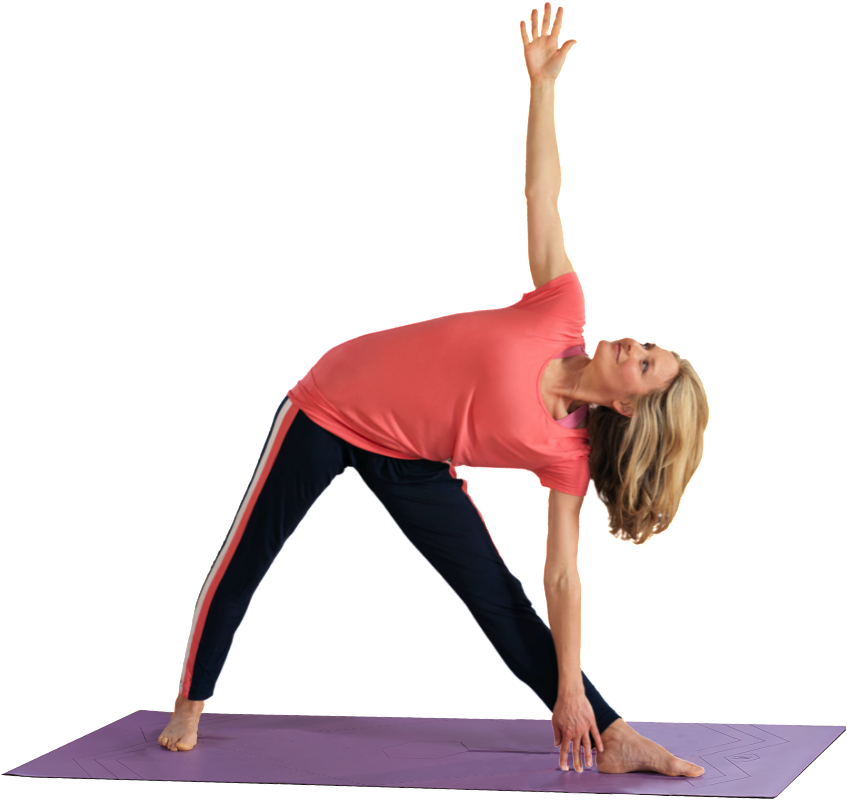 Then subscribe for £15.99 per month. Cancel anytime.