Back and Shoulders › Mimi Kuo-Deemer
"You are only as old as your spine"
Goes the saying. It's really important for you to keep your spine moving so that it stays strong, healthy and flexible. But you knew that already. These videos are great if you have a desk job and don't move as much as you could, or if you already have stiff spine, shoulders or hips. Just remember to do the practices in these videos. Every day. We have got videos of different lengths here so you don't need to put your back out trying to fit it in your schedule.
We don't guarantee that you'll be ready to join the Chinese circus, but we think that your back will appreciate the extra loving you give it and will reward you with less pain. You'll start feeling that your life has some backbone, quite literally. This will lead to you making better decisions, possibly leading a life from a position of courage. You may start to feel your back is longer, you may start to sit up taller, you may start to notice when you slump or st... Show more
29:23

Yoga for Sacroiliac Stability

Sacroiliac (SI) pain can be common in many yoga practitioners. This series of movements, all done on the back when done daily can help address instability and discomfort in the sacroiliac area. It's also ideal if you're short on space and time. You'll need a blanket, block and strap.

42:26

Cultivating Our Inner Light

A beautiful flow to open the heart, warm the back and still the mind. In the Yoga Sutra, the busy mind is described as quieting down through a number of ways: lengthening the breath, concentration on objects, or on experiences in deep sleep or dream states. It is also suggested that the mind can be quieted by concentration on the ever-present source of light that is believed to dwell inside the human heart. This light grows brighter when we do practices – like polishing a jewel that begins to shine and reflects the light all around it. We'll look at ways to work with sunlight and moonlight in this fluid vinyasa-based sequence, and help awaken the source of light within each of us.

01:09:19

Energising Flow

Mimi weaves QiGong practices with a slow and steady flow. Join her in this smooth and meditative practice building to some gentle backbends. Guaranteed to leave you feeling balanced and refreshed.
---
Join the Wellbeing Revolution
This is your yoga, your way.
Build a happier, healthier, more sustainable life.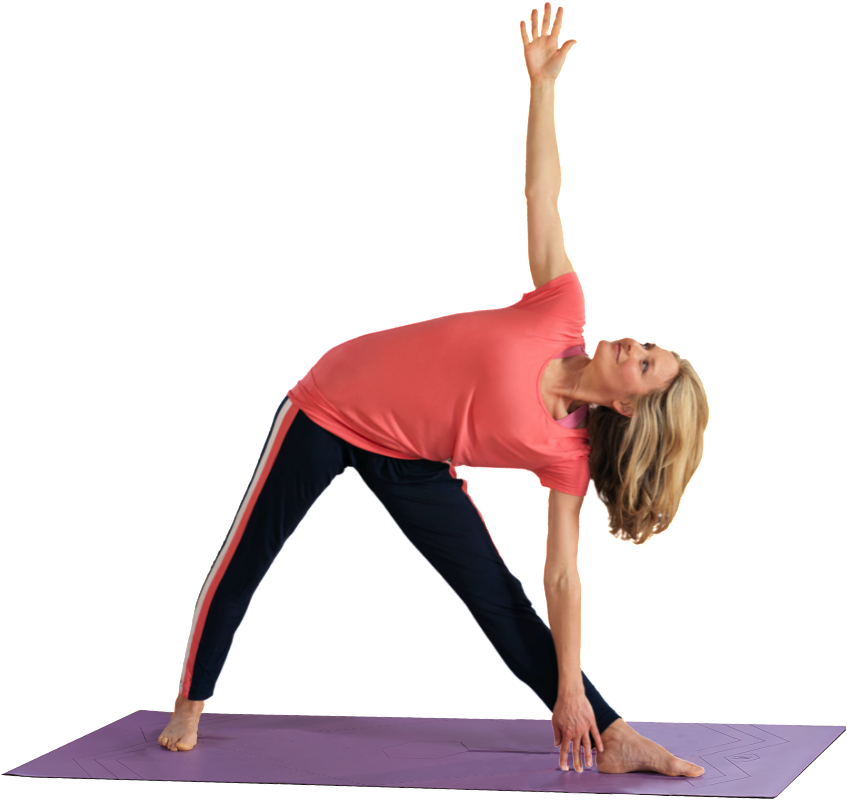 Then subscribe for £15.99 per month. Cancel anytime.