Back and Shoulders › Clare Beagley
"You are only as old as your spine"
Goes the saying. It's really important for you to keep your spine moving so that it stays strong, healthy and flexible. But you knew that already. These videos are great if you have a desk job and don't move as much as you could, or if you already have stiff spine, shoulders or hips. Just remember to do the practices in these videos. Every day. We have got videos of different lengths here so you don't need to put your back out trying to fit it in your schedule.
We don't guarantee that you'll be ready to join the Chinese circus, but we think that your back will appreciate the extra loving you give it and will reward you with less pain. You'll start feeling that your life has some backbone, quite literally. This will lead to you making better decisions, possibly leading a life from a position of courage. You may start to feel your back is longer, you may start to sit up taller, you may start to notice when you slump or st... Show more
20:00

Beginners 4: Twist to unwind

Twists help you feel yourself again. So whether you're stiff, stressed-out, sluggish, or plain out of sorts, Clare's simple twist practice will leave you feeling grounded and re-energised. Perfect for morning or evening. The class ends on a savasana, so feel free to lay down and soak up the practice for as long as you need.

52:40

Step Up with Courage

This slow-flow is the perfect step for beginners who want the next challenge. The class is dedicated to finding courage to try new things and use the breath and steady movement as a source of strength. Clare gives a step-by-step guide to open the hips and shoulders to try your first hand balances and tripod headstand. Class starts with a kneeling breath practice. You might need a cushion or a block.
---
Join the Wellbeing Revolution
This is your yoga, your way.
Build a happier, healthier, more sustainable life.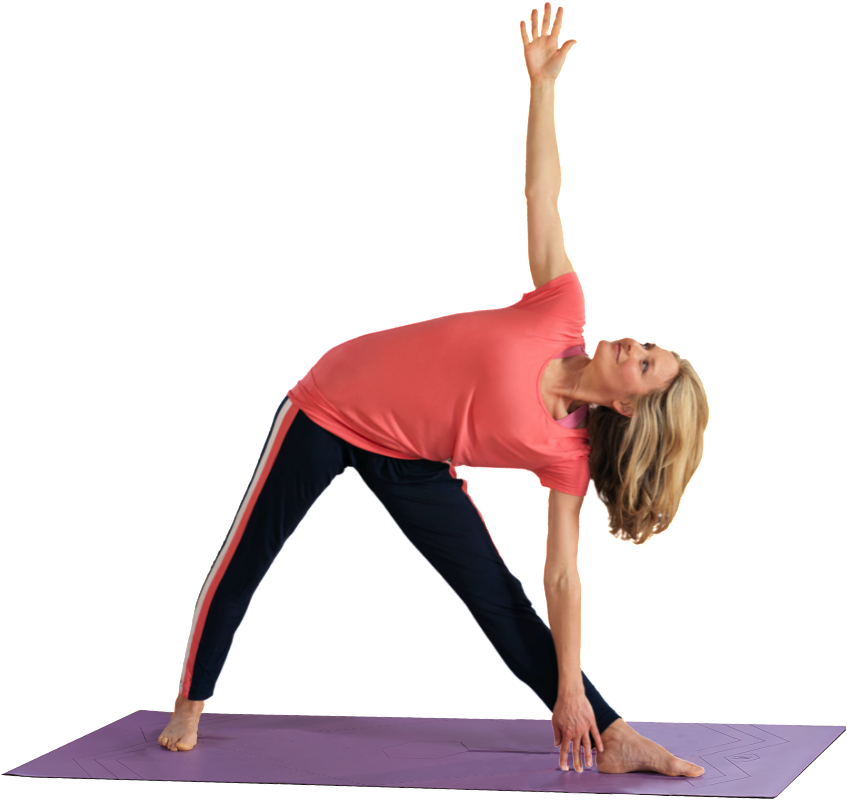 Then subscribe for £15.99 per month. Cancel anytime.