Inversions › Katarina Rayburn
Work towards inversions and find creative new ways to play with inversions. 
34:00

Mandala Salutations: Fiery Flanks

This is a swift-moving mandala salutation vinyasa yoga class. If you only have a spare half hour, it's a sure and fast way to get you flowing and sweating. This power yoga class focuses on stretching and strengthening through your side body. Expect lots of lovely twists, plank variations and (optional) inversions. The mandala practice moves 360 degrees around your mat, so perhaps watch the first couple of flows to find out where Katarina takes you, or listen intently, as you won't always be able to see the screen. This change of perspective is a perfect way to change the way you look at life, getting insight from new ways of seeing things. The class focuses on igniting Agni (internal fire) and bringing awareness to Manipura chakra, our source of willpower and transformation. This class is the pure-flow for those who just need to move but if you want to extend this practice we recommend taking a supine twist to wake up the target area.

30:53

Power Yoga Flow

Get moving quickly with this espresso of yoga classes. This power yoga class is a quick, strong and dynamic vinyasa flow, building heat from the start with sun salutations, followed by a strong standing sequence and closing with a backbend and inversion practice. This is an intermediate yoga class due to the pace, although modifications are offered.

27:19

Mandala Salutations: Hamstrings & Inversions

A dynamic, swift-paced mandala sun salutation based vinyasa yoga class. Mandala salutations move 360 degrees around the mat, this flow focuses on hamstrings and working towards inversions. Class gets started straight away, you'll find plenty of hamstring-opening poses to get you stronger and prepare you for your inversion practice. This class is tough, fast and fun. We recommend you do a warming up practice and a relaxation practice afternwards, but this one is the pure-flow for those who just need to move! This class is inspired by my self practice, when i'm away teaching my retreats, and only have a spare half hour to make the most of! You will need two bricks.
01:06:33

Rocket Happy Hour

This dynamic vinyasa yoga class is Rocket Yoga - an energetic and invigorating practice which has its roots in Ashtanga vinyasa. Expect something similar to Ashtanga, but with more flight, more variety and perhaps a little more fire than you'd get from a primary series class. This class is fast moving, after sun salutes you'll have the opportunity to get into crow pose, and then plenty of more advanced postures such as arm balances and inversions but modifications will be given. Linking breath and movement, this dynamic class will leave you with a sense of play, fun and you'll certainly feel it. Come with an open and playful mind; leave your ego behind and don't be afraid to fly or fall! You will need two bricks.
---
Join the Wellbeing Revolution
This is your yoga, your way.
Build a happier, healthier, more sustainable life.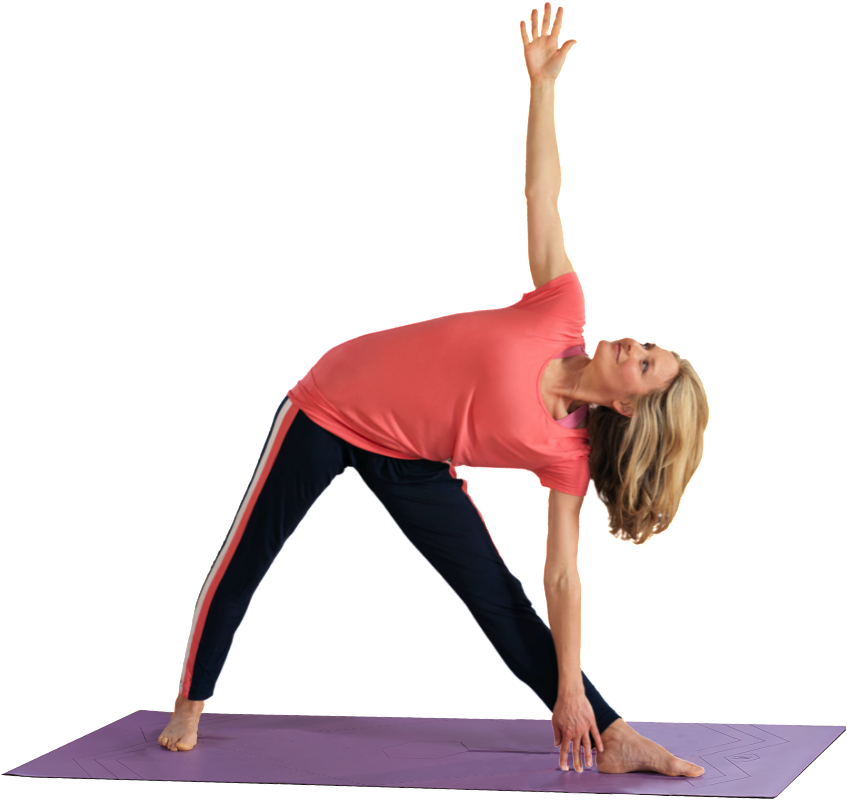 Then subscribe for £15.99 per month. Cancel anytime.