Vinyasa Flow Yoga › Back and Shoulders › Adam Hocke
"You are only as old as your spine"
Goes the saying. It's really important for you to keep your spine moving so that it stays strong, healthy and flexible. But you knew that already. These videos are great if you have a desk job and don't move as much as you could, or if you already have stiff spine, shoulders or hips. Just remember to do the practices in these videos. Every day. We have got videos of different lengths here so you don't need to put your back out trying to fit it in your schedule.
We don't guarantee that you'll be ready to join the Chinese circus, but we think that your back will appreciate the extra loving you give it and will reward you with less pain. You'll start feeling that your life has some backbone, quite literally. This will lead to you making better decisions, possibly leading a life from a position of courage. You may start to feel your back is longer, you may start to sit up taller, you may start to notice when you slump or st... Show more
39:22

Slow Flow for Meditation

How can you tame a wandering mind in practice? How can you find solitude on your mat? This all-around yoga class will help you work with the concept of meditation in movement so that you can easily incorporate mindfulness into postures and flow. Expect to physically connect to the internal focus of your core and the external focus of your gaze while practising feel-good postures for head, neck, and shoulders.

44:38

Binding Party

Build strength and mobility in your shoulders and hips with this yoga class. Binding requires a combination of shoulder and hip flexibility that may not be easily available to everyone. Even if you can make the bind, are you doing so in a way that is strong and sustainable? This yoga class develops mobility and strength in your shoulder area, an area that often suffers from our technology-led lifestyle, and develops strength in your binding practice, whilst also working on hip flexibility and strength - perfect for those who spend a lot of time seated. We work skillfully with the strap and learn how to practise poses like bound side angle, bound twisting lunge, gomukhasana, bound bharadvajasana and more with strength and integrity. You will need a strap, a brick and a block.
---
Join the Wellbeing Revolution
This is your yoga, your way.
Build a happier, healthier, more sustainable life.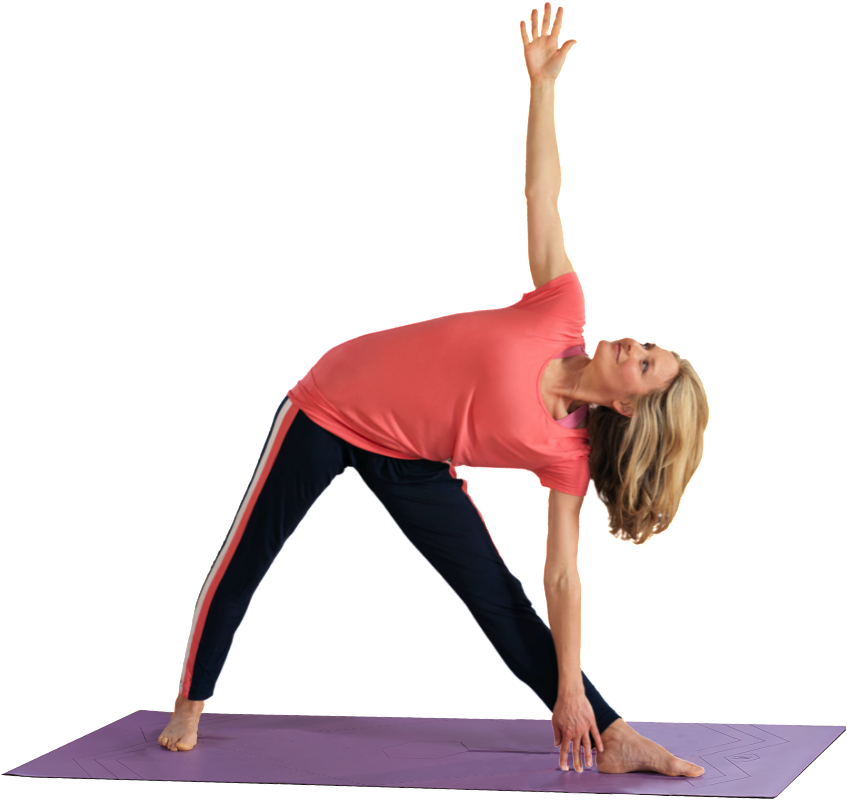 Then subscribe for £15.99 per month. Cancel anytime.