Vinyasa Flow Yoga › Back and Shoulders › Lucy McCarthy
"You are only as old as your spine"
Goes the saying. It's really important for you to keep your spine moving so that it stays strong, healthy and flexible. But you knew that already. These videos are great if you have a desk job and don't move as much as you could, or if you already have stiff spine, shoulders or hips. Just remember to do the practices in these videos. Every day. We have got videos of different lengths here so you don't need to put your back out trying to fit it in your schedule.
We don't guarantee that you'll be ready to join the Chinese circus, but we think that your back will appreciate the extra loving you give it and will reward you with less pain. You'll start feeling that your life has some backbone, quite literally. This will lead to you making better decisions, possibly leading a life from a position of courage. You may start to feel your back is longer, you may start to sit up taller, you may start to notice when you slump or st... Show more
19:24

Vinyasa Energy Boost

Get energised and feel revitalised - even in a short time. Perfect for building heat in the winter, or whenever you're in need of some inner fire. This short, punchy vinyasa practice will give our whole being a big energy boost. Starting with Kapalabhati, to build heat, then building heat through the core, opening the spine with twists and build to a sweet lunge backbend.

14:36

Morning Mojo 1: 15 Minute Morning Yoga

'Oh hey Day! Lets do this!' This short hatha yoga class brings some mojo to your morning. Jump start your day with energy, vitality and ease in your spine and a spring in your step through uplifting and twisting poses.

50:53

Flow Towards Freedom: Radical Radiance

A beautifully uplifting heart and chest opening flow yoga class. Starting with breathwork to feel deeply into the heart, this class has the intention of lifting and clearing out the heart space so you can move into joy. A playful, uplifting all-levels vinyasa flow class that includes chest opener at the wall, handstand at the wall followed by some fun backbends. This class aims to help you remove the blockages that get in the way of experiencing your innate joy and bliss.
35:21

Flow Towards Freedom: Vibrant Vitality

A fabulous, uplifting, awakening yoga class to super-charge your life force energy! This class will leave you feeling bright, alert and ready for action. Including breathwork, kapalabhati breathwork some juicy core work, and the peak of royal dancer with a strap. This class is all about connecting to your life force energy, prana, and tuning into to its power potency, and is a wonderful class to get you moving in the morning!

21:42

Flow Towards Freedom: Bountiful Body

A beautiful, well-round 20 minute flow yoga class to get you in your body finding joy from the simplicity of moving and breathing mindfully. Connect deeply to your body and the miracle that is it is with this wonderful, all-levels yoga class. You will need two bricks or blocks.
---
Join the Wellbeing Revolution
This is your yoga, your way.
Build a happier, healthier, more sustainable life.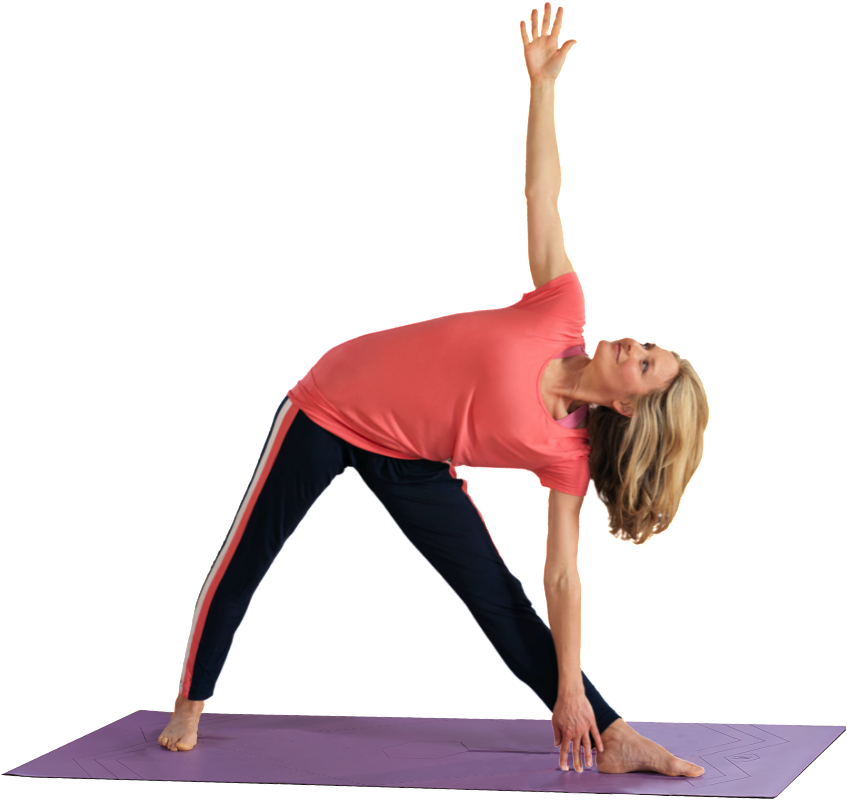 Then subscribe for £15.99 per month. Cancel anytime.