Vinyasa Flow Yoga › Morning Energiser › Jean Hall
These practices are great for the morning. They are especially designed to give you some get up and go, no matter how much time you have;  if you're giving yourself a short weekday gift of starting the day well or a beautiful, longer energising weekend practice to give yourself the time and space you need to feel just great.
We think you'll find that the day goes with so much more panache and ease after you start the day by getting moving.
29:39

Whole Body Awakening

If you're short for time, this yoga class is the perfect one for you. This class is a whole body awakening practice that is specifically focused on isolating, activating and mobilising the major joints and muscles in the body. This is a perfect all-rounded class in itself, but can also be used to warm up and prepare the body for dynamic and challenging poses.

49:18

Opening The Shoulders

The focus of this creatively-sequenced intermediate vinyasa is to release holding and tightness around the shoulders and reconnect the shoulders blades deep into the back. With an open chest, the heart can breathe more fully again. Working with back lengthening and strengthening poses this will help to create support, ease and poise. You will need a blanket (or rolled up yoga mat), 2 foams blocks and a strap.

52:30

Strong Centred Flow

A fairly feisty yoga flow. A quick-paced vinyasa suitable for intermediate and advanced students. The focus is on a strong centre, a gathering in, in order to expand out. This class is swift to get moving, great if you want to get a move-on and you'd like to learn a more balanced, stronger and more centred approach to extension and flexion. You may need a few blocks and a strap.
27:48

Get Up and Glow

An artfully sequenced morning vinyasa yoga class designed to let you get up and glow, no messing around! Start the day with joyful movement. Start with gentle breath work and stretches to wake you up gently, and then get moving with vinyasa to align the breath with movement. A wonderfully energising start to the day!
---
Join the Wellbeing Revolution
This is your yoga, your way.
Build a happier, healthier, more sustainable life.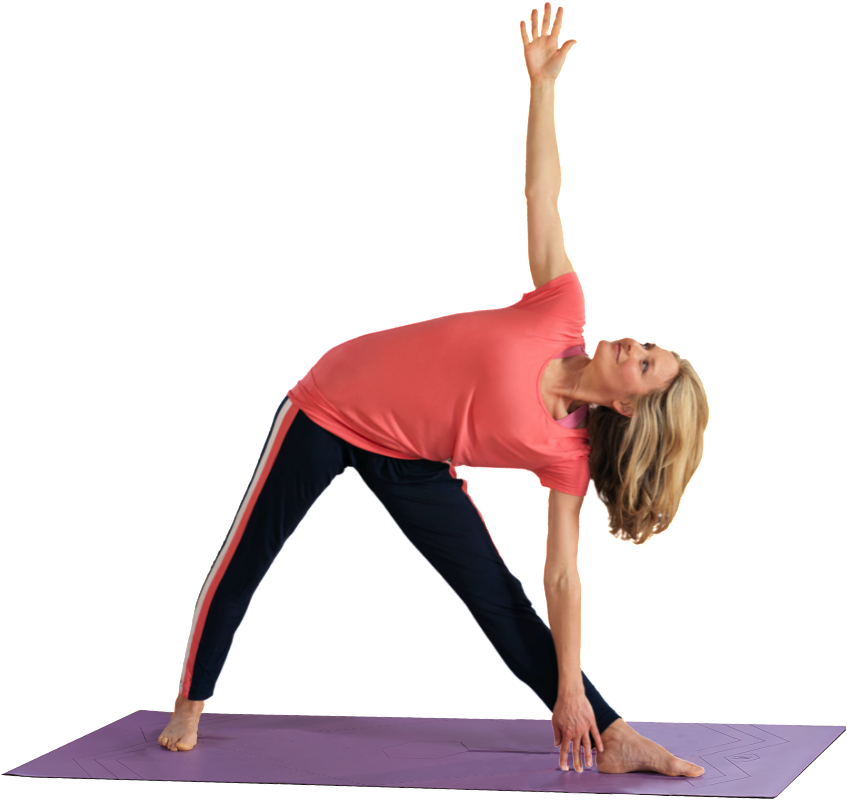 Then subscribe for £15.99 per month. Cancel anytime.