Vinyasa Flow Yoga › Morning Energiser › Andrea Kwiatkowski
These practices are great for the morning. They are especially designed to give you some get up and go, no matter how much time you have;  if you're giving yourself a short weekday gift of starting the day well or a beautiful, longer energising weekend practice to give yourself the time and space you need to feel just great.
We think you'll find that the day goes with so much more panache and ease after you start the day by getting moving.
41:24

Jivamukti Fiery Lunar Flow

A beautiful and well rounded Jivamukti yoga class to get you flying to the moon! Learn about the lunar elements of letting go in this class with a focus on the breath and asana relating to the moon, where you'll find plenty of strengthening, standing and balancing poses. You will need a block.

22:30

Jivamukti Yoga Reset

When you need to move quickly or you need to find stability within a busy day but you're short on time, this Jivamukti yoga class is the perfect reset. Use your stability and strength in equal measure. This short quick class will take you through the Jivamukti practice reinvigorating you and re-setting your energy levels. You will need a block to sit on and feel free to use the wall for the inversion.

40:16

Jivamukti: Hip Vinyasa Flow

This Jivamukti vinyasa yoga class gets moving straight away with a swift, feisty flow - perfect for getting yourself moving in the mornings. With the usual full range of standing and seated poses with forward bends, backbends, twists and inversions, the poses also all focus on the hips. Our hips get so tight with too much sitting, standing and travelling - most of us need to focus on the hips to keep the joints fluid and mobile and the lower back strong. Enjoy!
---
Join the Wellbeing Revolution
This is your yoga, your way.
Build a happier, healthier, more sustainable life.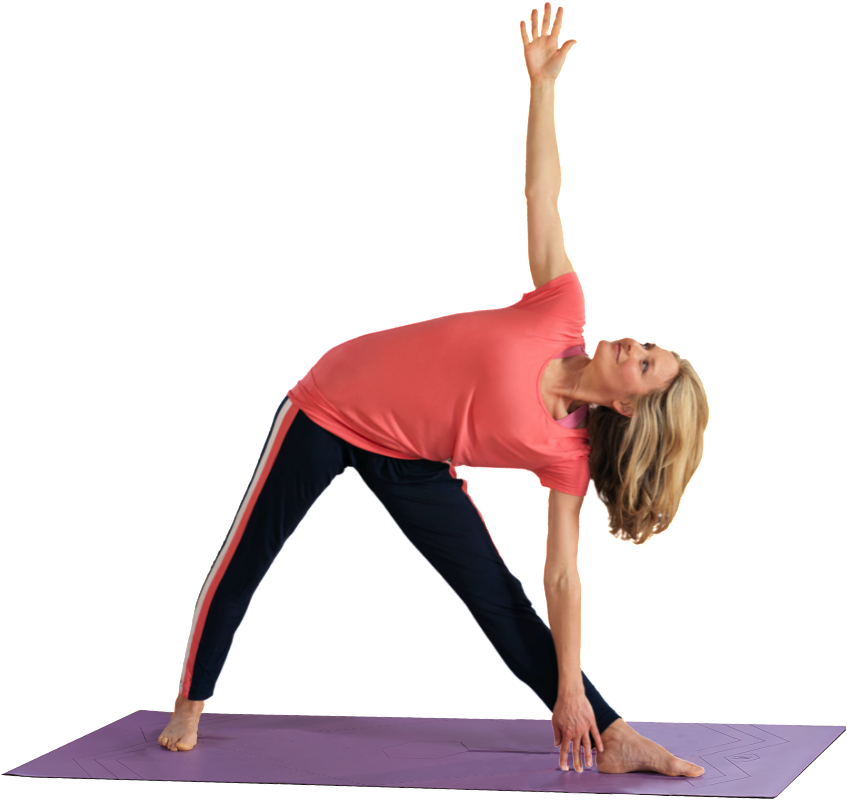 Then subscribe for £15.99 per month. Cancel anytime.