Vinyasa Flow Yoga › Morning Energiser › Nikita Akilapa
These practices are great for the morning. They are especially designed to give you some get up and go, no matter how much time you have;  if you're giving yourself a short weekday gift of starting the day well or a beautiful, longer energising weekend practice to give yourself the time and space you need to feel just great.
We think you'll find that the day goes with so much more panache and ease after you start the day by getting moving.
30:41

Yoga For Happiness (4): Kindness

In this gentle vinyasa yoga class, the focus is on ahimsa (non violence). In the body, we can work with soft negotiation rather than force or brutality. In the mind, we can be aware of the tone with which we speak to ourselves. Pay attention to what you ask of your body in today's practice; notice when you are forcing it to do something it doesn't want to do / ignoring or overriding body wisdom. Pay attention to the internal dialogue and notice the tone of internal dialogue. Make a note of any recurring thoughts. Finally, write a mantra, something supportive and loving, that you can repeat to yourself (e.g. you are perfect as you are).

48:57

Yoga For Happiness (3): Patience

In this yoga class, Nikita will take you through a slow vinyasa flow with a focus on patience. If you are able to see with honesty where you are, you are able to grow from this point of awareness. But growth doesn't necessarily happen quickly. Expansions will happen a a rate and pace that feels appropriate to the body, the heart, the mind. When we rush, when we push too far too fast, we can often be met with some form of shut-down. Without any harsh judgement of yourself, consider the ways that you could be more patient. It could be moving more slowly on the commute, it could be by allowing your loved ones to do things in their own way at their own pace. Where can you afford to introduce some more patience to your life? You may need a brick.

37:42

Yoga For Happiness (1): Honesty

This is the first class in Nikita's Yoga for Happiness Series. This is a nourishing and supportive, mindfully paced vinyasa flow yoga class. A perfect to start your day with mindfulness, openness and honesty. With slowness to the flow comes depth of feeling and depth of breath. This class isn't complicated, but it does require that you come to the mat being honest with yourself, your needs or your limits; the boundaries being set by the body. Enjoy a simple, well rounded flow class where you'll find you're able to build self-kindness and self-confidence through an honest acceptance of your body in the here and now. The Yoga For Happiness Series is designed to help us move towards self-acceptance - meeting ourselves where we are, as we are, without judgement. This set of nourishing and supportive classes will invite you to really see yourself, both on and off the mat.
32:22

The Day Breaker

A powerful, fiery all-round vinyasa yoga class that will strengthen, energise and open the body, heart and mind. Moving to the natural rhythm of our own bodies and calling on our own inner strength, we will work with twists, back bends, hip and leg openers, core strengtheners and balancing postures. The perfect way to start the day! You may need two yoga bricks.

37:01

Opening Up

This heart opening vinyasa flow class is designed to help you open up; open up to your potential, your experience, the sensations your body presents, the wisdom and inspiration available to you and to gratitude. Working on creating space in the chest and shoulder area, mobilising the spine and strengthening back muscles - this class will have you feeling wide open and ready to receive. You will need a brick and a strap.

23:52

Shake It Off

Ease out the compression, contraction and any resistance that you may feel first thing in the morning with this vinyasa yoga class. This class will help you to move into an expansive space, releasing anything that feels as though it may be holding you back today.
---
Join the Wellbeing Revolution
This is your yoga, your way.
Build a happier, healthier, more sustainable life.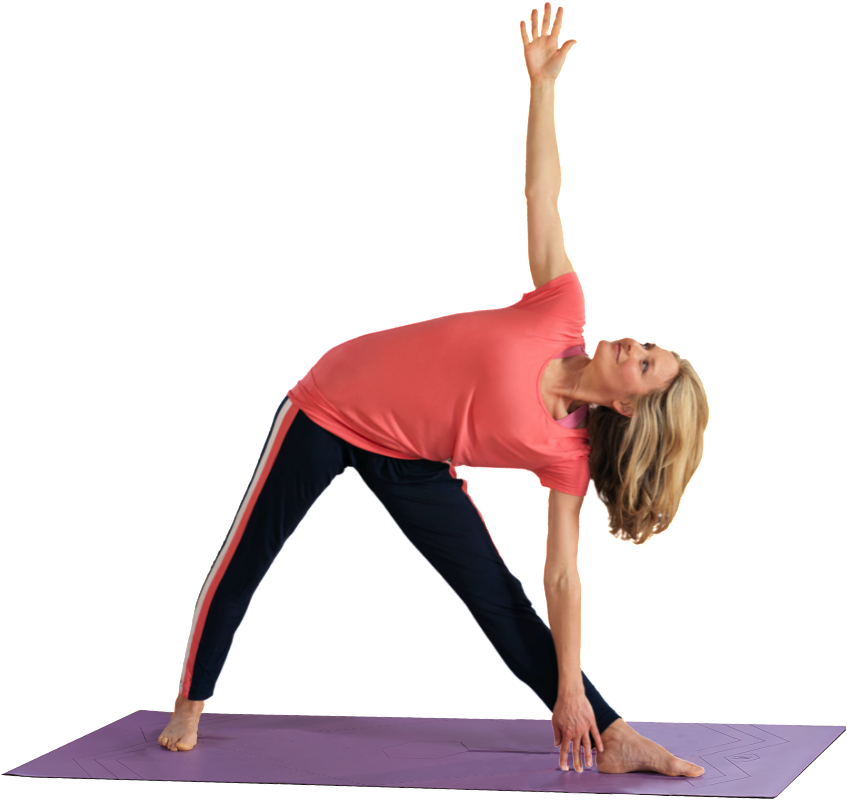 Then subscribe for £15.99 per month. Cancel anytime.