Vinyasa Flow Yoga › Re-charge Fatigue › Petra Coveney
We're so sorry you are feeling tired but you have come to the right place for a pick me up. These classes are for when it is almost to much to even roll out your mat. Whether you're recovering from injury or illness, you are differently abled, you have a low energy syndrome, you're getting on a bit or you're just a bit tired right now, these classes will provide a gentle way to move, included some seated yoga classes. We promise these videos will not ask too much of you physicaly or mentally and when you are done you will feel better, warmer, glad that you came.  Remember that our Yin and Restorative Section might be a good option for you today and that Breath-work is available to all bodies as is Meditation and Show more
01:01:16

Menopause Yoga: Finding Ease

This gentle vinyasa yoga class is designed as a moving meditation to calm your mind and nervous system to help you prepare for rest. It is followed by Petra's 'disappear from the world' restorative yoga poses, Max Strom's 'Mind Meets the Breath' meditation and breath work, before ending with a relaxation practice, seated meditation and a mantra. You will need a strap or belt, a bolster, a cushions, 2 blankets, 2 blocks and 1 cork yoga brick or weighted eye pillow (or equivalent). NB - Modifications: hip and knee injuries take care. If you experience hot flushes, keep your head level with your heart. Osteoporosis: avoid flexion rounding your back in forward folds; keep your spine straight. Claustrophobia: avoid placing the blanket over the head. Headaches: avoid placing weight on the head. Trauma and previous experience of panic attacks: breathe at your own pace and pause the practice when needed.
---
Join the Wellbeing Revolution
This is your yoga, your way.
Build a happier, healthier, more sustainable life.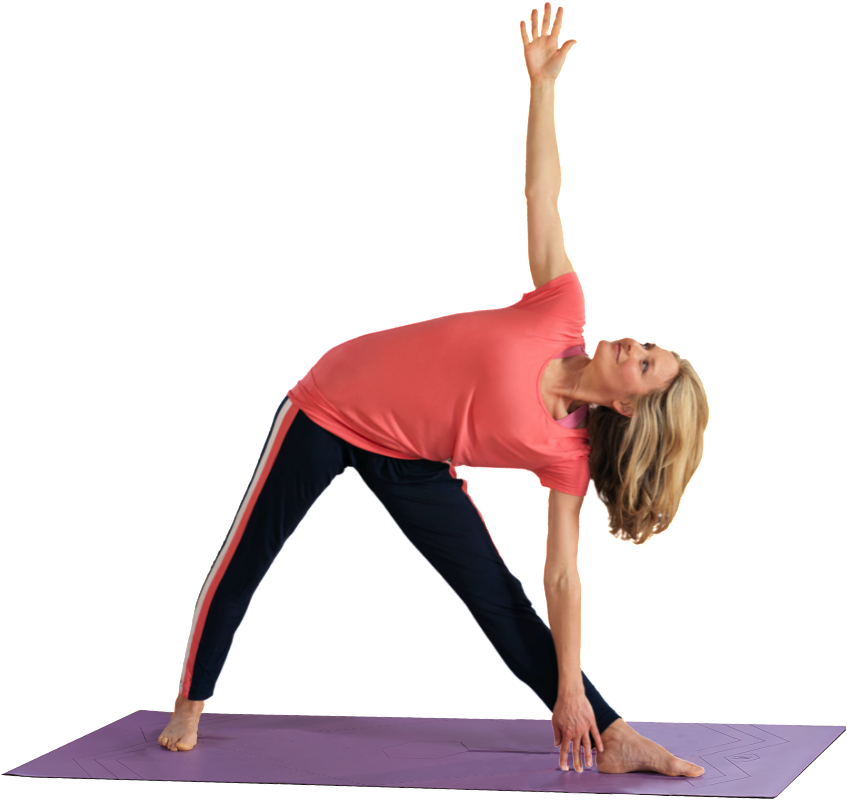 Then subscribe for £15.99 per month. Cancel anytime.