Wrist Free › Barbara Gallani
This is the place to find a selection of videos that work for folks with weak or injured wrists or those that just don't like sun salutes! You'll also find some short classes to help build up, protect and strengthen those carpal muscles. We also recommend checking out our Yin and Restorative Section for more classes that are easy on the wrists.
19:07

Gentle Bed Exercise

A yoga sequence designed to be done in bed. Ideal if you are low on energy, recovering from illness or injury, but you want a gentle, relaxing practice which is also strengthening. Using somatics to gently strengthen the legs, you will need a rolled up blanket.

08:04

More Gentle Bed Exercises

A class especially created for lying in bed. Perfect if you're not feeling well, or have long-term illness or fatigue. These gentle strengthening exercises, using Somatic techniques, are ideal for very gently strengthening the body, whilst not exerting much energy. You can do these exercises in bed - you will need a rolled up blanket.

11:12

Chair and Wall Yoga for Limited Movement and Seniors

Some variations of classic yoga poses using the wall and a chair. Ideal for those with a limited range of movement or for seniors to enjoy yoga poses. An exploration of tadasana, forward bend, cobra, a twist and Warrior 1 modified and supported for those recovering from illness or injury, those with limited movement or for seniors.
19:20

Seated Yoga for the Office

Stretch out in your office without attracting too much attention from your co-workers, or for those who are chair-bound or recovering from injury. Variations of the sun salutations whilst seated followed by neck and shoulder releases. Release tension in the side body with these subtle movements, self massage, and twists for you to learn so you can practice some secret or sneaky stretches at work. Feel grounded and energised during your work place, even if you don't have space to roll out a mat or if coming to a yoga mat isn't available to you.
---
Join the Wellbeing Revolution
This is your yoga, your way.
Build a happier, healthier, more sustainable life.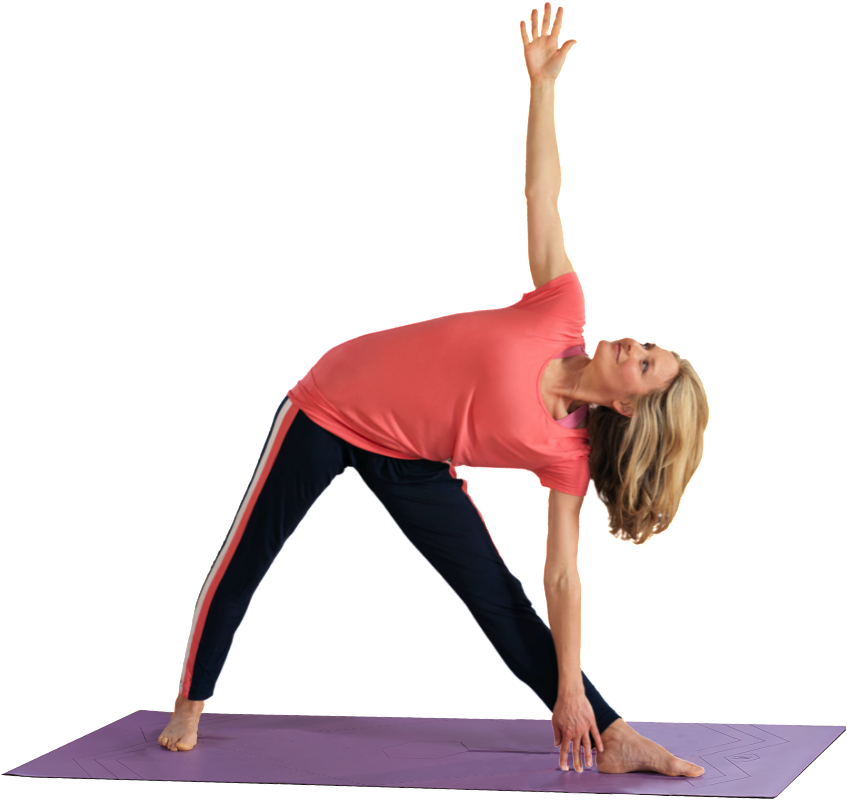 Then subscribe for £15.99 per month. Cancel anytime.