Already have an account? Sign in
---
PUT A LITTLE PIZAZZ INTO YOUR SPRINGTIME ROUTINE!
We invite you to lighten and brighten your body for the new season. Beginning with gentle twisty, practices to awaken, cleanse and get rid of any stagnant energy.  Your journey into springtime energy builds in fun and intensity with inversions and balances to enhance your vitality.
Delivered direct to your inbox to motivate and inspire and ensure your best chance of success:
Five shorter practices for weekday movement.
Two longer videos for the weekend.
An inspirational email every day.
Sign up on a Sunday Night if you work Monday - Friday!
GORGEOUS SPRINGTIME CLASSES TO GET YOU MOVING
Brush out those cobwebs!
Lighten Up!
Put a spring in your step!
WHO'S IT FOR?
Anyone with a strong regular practice who would love a little added enthusiasm to ease into the new season.  
If these challenges sound fun, then this challenge is for you:
Inversions.
Balances.
Half moon.
Crow & side crow.
Forearm stand.
Headstand.
---
LET'S GO!
Let us know how you get on during the challenge and share your journey with us on social media using #MovementForModernLife + #MoveMoreLiveMore.
Already have an account? Sign in
Your Classes
Detox, Breathe And Energise
16:15 | Lucy McCarthy
A breath-work (pranayama) and twisting class designed to get sluggish digestive systems working. Great to help detox, or eliminate stagnant energy as well as for improving the circulation, this class is great for simple explanations of breath-work techniques. Perfect for after travel or for during a cleansing/detox programme.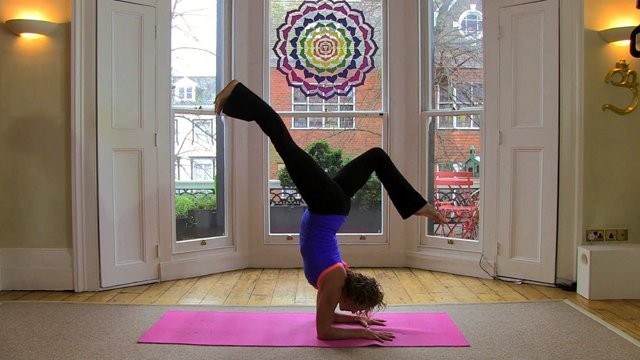 Balancing of the Seasons
32:58 | Liz Lark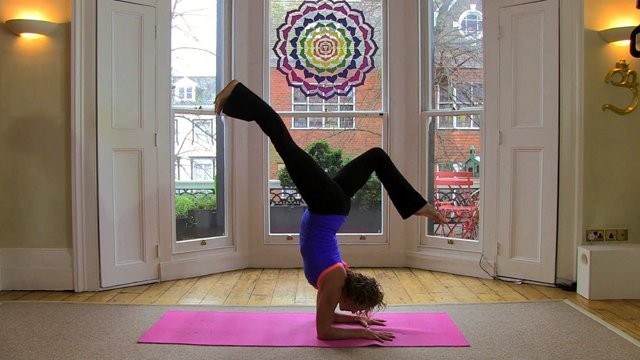 An intermediate class to balance into the seasons. Some shoulder releases and then heat-inducing core warm ups prepare the body for a short yoga class including forearm balance, headstand with headstand variations, some vinyasa to lengthen and strengthen and then shoulderstand variations. Finished off beautifully with a lovely, long, nourishing relaxation. Perfect yin and yang sequencing featuring balances to balance seasonal fluctuations.
| MoveTime | Teacher | Level |
| --- | --- | --- |
| 32:58 | Liz Lark | Intermediate/Advanced |
Vibrant Heart
39:51 | Kristi Rodelli
A sequence to open the upper back and shoulders. Find space, find stability and open your heart in this vibrant Forrest yoga class. With a focus on keeping backbends safe, long and strong and opening the upper back and shoulders. As you would expect from a Forrest yoga class, with a focus on the abs, but with some fabulous modifications to backbends to show how they can be performed gently and safely. You will need a block, a strap and a blanket.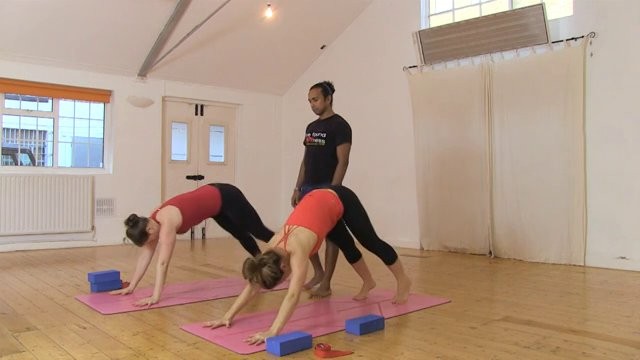 Have Fun with Twists
28:53 | Dylan Ayaloo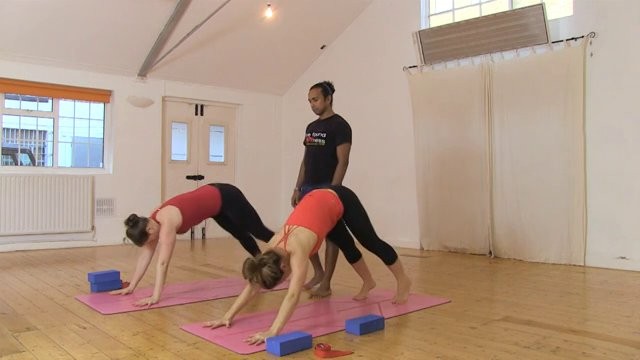 This all levels twist yoga class focuses on having fun whilst twisting, using twists as a detox and refresher and pushing yourself to make the final twist challenge. A great way to refresh those cells to start the day or after the day.
| MoveTime | Teacher | Level |
| --- | --- | --- |
| 28:53 | Dylan Ayaloo | Intermediate/Advanced |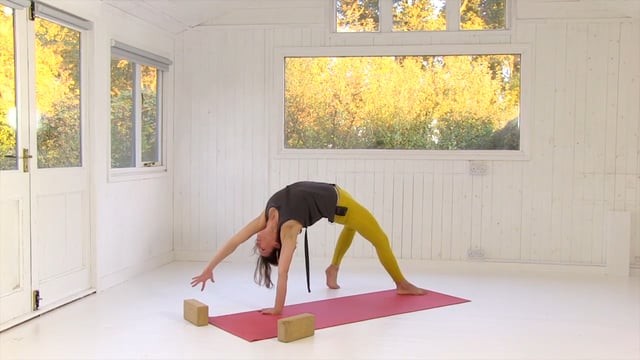 Twist, Rinse & Wring it out
30:09 | Naomi Absalom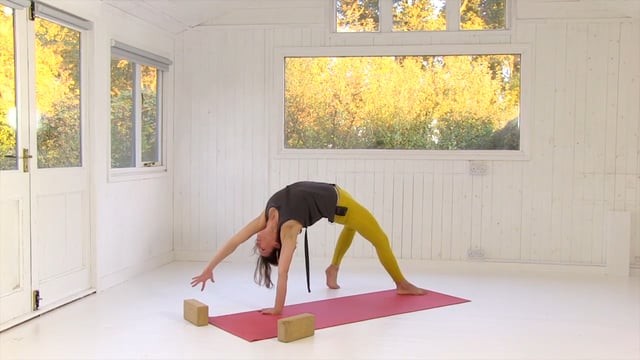 A pretty tough spicy, twisty flow with some core work to lead to parsva bakasana and ashtavakrasana. For when you need to channel a little bit of energy and strength to your core and upper body. You will need two blocks.
Cleansing Twisty Jiva Flow
01:18:16 | Emma Henry
This challenging, full-length fast paced Jivamukti class is a cleansing, rinsing twist-based, a strong and risinging practice. Starts with chanting and call and response Sita/Ram. This chant is chosen as Ram is the seat of the Manipura Chakra, the centre of ego and insecurities and this is what we're rinsing out when we're twisting from the centre. Sita/Ram are the perfect couple, and from this practice, this is the most perfect asana practice. The intention is set to being the most perfect being we able to be. With this intention, this Jivamukti class will keep you moving.
| MoveTime | Teacher | Level |
| --- | --- | --- |
| 01:18:16 | Emma Henry | Intermediate/Advanced |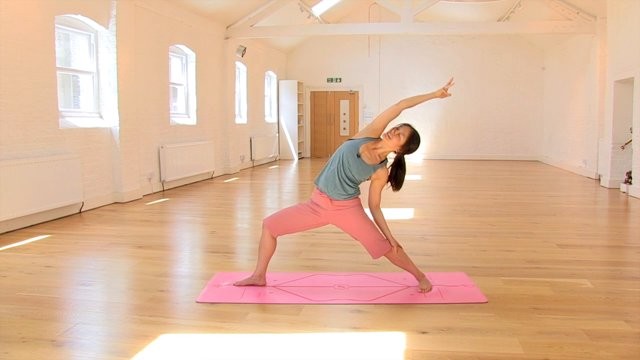 Grounding, Centering, Letting Go
01:07:12 | Mimi Kuo-Deemer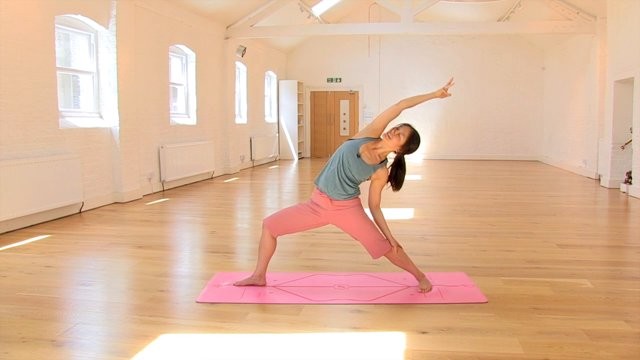 A grounded, slow vinyasa which has some surprising challenges as well as a little qi-gong, for extra centering. This is an amazing class for those times when you need to just 'check in' with yourself - and from a rooted centre, you can grow wings to fly up to half-moon pose, crow and twist away your day. A very cleansing and calming class, although you will be asked to pay attention to your alignment as you fly!