Hatha Yoga Classes › Increase Focus › Adam Hocke
28:55

Yoga for Beginners: Find Your Alignment

Welcome to the second week of the yoga for beginners course! This first yoga class focuses on finding alignment in your yoga practice and listening to your own needs. It starts with a self check-in before moving into some familiar and new poses, all with the breath in mind. Expect to set an intention for the class and be guided with questions to help you tune into your body and personalise your practice. Explore new poses such as warrior two, side angle, triangle, wide legged fold and squat. You may need two blocks.

31:00

Hit The Wall Hatha

A complete hatha yoga class at the wall with alignment focus. The wall is a fabulous prop to give us support and give us feedback on our alignment, so move your mat to the wall for this fun and revealing complete practice. As you use the wall's support and feedback, you will learn much about the way you transmit force through your body and where there may be imbalances and inefficiencies in your alignment. Additionally, you will have the opportunity to invert, twist, and stretch with more leverage and depth. Meet your new favourite prop! You will also need a chair.

23:18

Balance Challenge

A yoga class to help develop your strength and stability in balance postures by challenging yourself with your balance. We will use a brick to bring new life into tree and warrior three postures. Learn some muscular patterns and alignment methods to work these poses more efficiently.
---
Join the Wellbeing Revolution
This is your yoga, your way.
Build a happier, healthier, more sustainable life.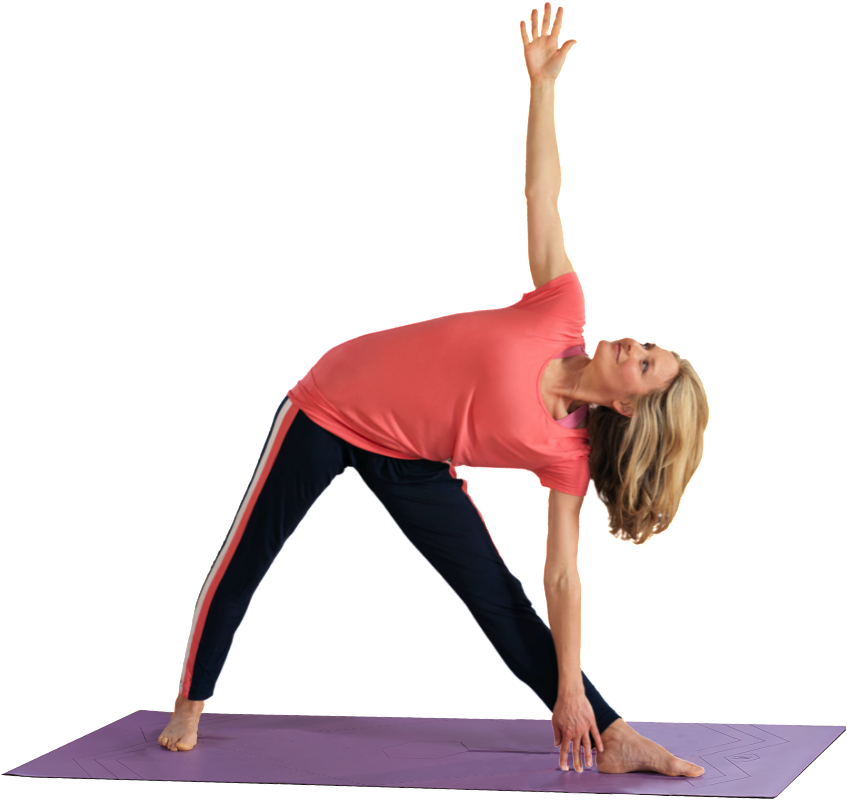 Then subscribe for £15.99 per month. Cancel anytime.